Travel fanny Pack secure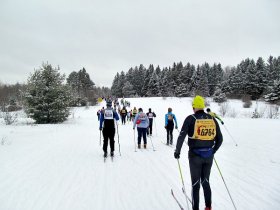 This Saturday is International Fanny Pack Day, so this post is in honor of this day. On a recent trip to Mexico I learned a new way that the fanny pack can be useful. I found that it is the stealth bomber of the adventure travel world.
We all know how great the fanny pack is and how handy it can be. It keeps your wallet, keys, passport, and other important documents safe. It keeps your camera and snacks at a convenient locations for quick access. It even can keep you hydrated if you have an aqua fanny pack.
In Mexico I found a new awesomeness for the fanny pack. It is the stealth bomber of packs and flies under the radar of security.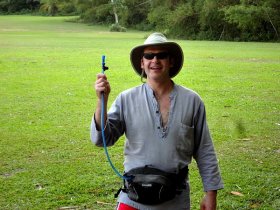 The stealth bomber was designed to get through anti-aircraft defenses by using state of the art technology to avoid radar and quickly get deep into enemy territory, deploy its weapons, and quickly return to safety. The fanny pack can work in the same fashion.
For all the positive fanny pack aspects, there are a lot of haters out there who frown and even poke fun at the waist pack. The backpack is definitely the cool bag in the adventure travel and many in this group show contempt for those who augment their backpack with an ungainly fanny pack.
On a press trip to Puebla, Mexico, I happened to be amongst a group of savvy backpackers including The Real Vagabondish, the Art of Backpacking, and Jessie on a Journey. We entered a museum together. Security stopped us to have a look at our possessions.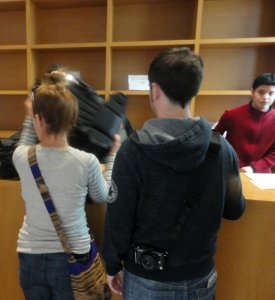 They insisted backpacks needed to be checked in. I said "how about fanny packs?" They looked quickly at the small inoffensive piece of equipment strapped across my chest. I think they also sensed my confidence in wearing the apparel. There was no sheepish look on my face when I asked this question. They waved me through, and I sailed into the museum while veteran travelers cursed under their breath as they got in line to check in their items.
I soared into the room depicting the seven deadly sins knowing that carrying a fanny pack in Mexico is not one of them. I loaded up on culture like a marathon runner on carbs while the three backpacking amigos fumed in line.
By this time they were so frustrated with the entry that they had trouble focusing on the next couple exhibits once they finally joined us. They were still mentally in line with their backpacks, while I concentrated on the fascinating exhibits.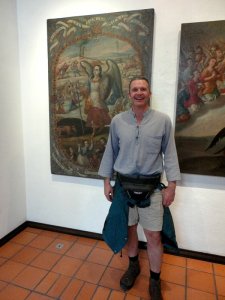 The fanny pack sometimes takes a lot of abuse in the adventure travel world for its ungainly lump on a wearer's chest, but beauty is in the eye of the beholder. The lump may not be the most beautiful aesthetic thing around, but it sure flies under the radar, and this one time out foxed even the most top notch backpackers.
Happy International Fanny Pack Day,
The goal of Traveling Ted TV is to inspire people to outdoor adventure travel and then provide tips on where and how to go. If you liked this post then enter your email in the box to get email notifications for each new entry. Daily travel photos are excluded from your email in order to not flood you with posts. There is no spam and email information will not be shared. Other e-follow options include Facebook (click on the like box to the right) or twitter (click on the pretty bird on the rainbow above).
Travel Money Belt: Secure Waist Pouch, Undercover Fanny Pack, Rfid Blocking - Best Hidden Passport Holder Traveling Wallet By Tourist Outdoor Gear for Women & Men Travelers with Gift Money Clip
Sports (Tourist Outdoor Gear)
★ RFID BLOCKING SAFETY & SECURITY - This Travel Document Organizer stops identity theft. Scammers of your passports, credit cards, and other personal ID cards...
★ NON-ITCH AND COMFORTABLE EVEN IN HOT CLIMATES - Whether it s against your skin, or outside of a t-shirt, it s smooth, comfortable and non-itch. Our hidden travel...
★ MOST POPULAR AND STYLISH MONEY BELT FOR TRAVELERS - The #1 RFID Money Belt for Travelers is stylish and packed with quality features - 100% cotton, lightweight...
★ SWEAT RESISTANT AND LIGHTWEIGHT - The moisture wicking mesh back panel creates a sweat resistant fit that is breathable and great to wear for long periods. It...
★ FREE MONEY CLIP WHEN YOU ORDER NOW. Enjoy Peace of Mind when buying our premium travel accessories enjoyed by thousands of Amazon customers with First Class Customer...
Travelon Anti-Theft Waist Pack, Black, One Size


Apparel (Travelon)




Locking compartments
Slash-proof construction
Adjustable, cut-proof waist strap; Pull out water bottle pocket
RFID blocking organizer compartment
Accommodates a waist to size 50
Running Belt for Fitness/Travel/Money/Workout By Apparatuz - No Bounce/Buckle/Chaffing. One Size Fits All. Comfortable Runners Waist Fanny Pack. Waterproof Dual Pockets Fits iPhone 6. Experience Hands Free Secure Freedom Now!


Sports (apparatuz)




FULLY ADJUSTABLE - Best unisex workout belt. Designed to provide a snug fit, extends from 25 to 45 inches in length. No need to review size chart.
WATER RESISTENT & LIGHT WEIGHT - Sports belt made of elastic spandex which weighs only 3 oz; you ll forget you are wearing one!
TOTAL COMFORT - Highly elastic velcro closure delivers a smooth fit with no bounce or ride up on hip or waist! Easy to wear. No more buckle or zipper problems
AMPLE ROOM FOR ALL ESSENTIALS - Soft storage pouch holds iPhone 6, 6 Plus / Samsung Galaxy S6, Passport, credit cards, cash, energy bars and more
STYLISH and LOOKS GREAT - Low profile for gym, exercise, jogging, hiking, dog walking and other activities; includes attached key ring for easy access

Alpsy Money Belt Pouch Secure Travel Wallet Slim Hidden Waist Pack, Black Onyx


Apparel




11 x 5½ DELUXE Durable, Lightweight Thin Undercover money holder bag for SECURITY MINDED TRAVELER
RFID BLOCKING SLEEVE, SGS certified protection, see B015Q00Y4A use Special Code below to get it FREE
RIPSTOP NYLON Ultra-Lightweight, Durable, Washable, 100% Breathable, Water-resistant fabric
DUAL ZIPPERED POCKETS for Passport, Currency, IDs, Tickets, Credit Cards, keeps your Valuables Safe
ELASTIC WAIST STRAP ADJUSTABLE to 48 & can be stored in breathable mesh slip back pocket

Pardus™ Slim Water resistance Sporty Travel Waist Bag,money Belt,Secure Waist Pouch, Undercover Fanny Pack, Passport Holder, Hidden Wallet for traveling Hiking Fishing Camping running cycling (black)


Sports (Pardus)




Lightweight, Breathable and water resistant: made of 100% Nylon, has water resistant pockets.
Adjustable elastic strap gives this belt a snug and comfortable fit for all waist sizes.
Mutiple Pockets with many pouch inside and outside, quite convenient to use.
Machine washable: Wash in warm water, hang dry or use dryer on low setting.
Note: Items are upgrading recently. The grey ones and black ones are made of 600D waterproof Nylon. Moreover, the adjustable strap is not elastic.