Travel on I 70 in Colorado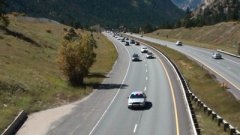 In order to improve the safety, reliability, and mobility of the I-70 corridor, CDOT plans to employ several strategies to help motorists travel during the winter season. Specifically motorists can expect a variety of approaches to effectively manage traffic through control measures such as ramp management, Snowplow Escorts, quick clearance of traffic incidents, and real-time traveler information through cotrip.org, 511 and CDOT mobile.
Because Eisenhower Tunnel has no shoulders, when traffic threatens to back up into the tunnel from heavy traffic congestion or incidents, traffic must be stopped or Safety Metering implemented to allow traffic to clear and maintain access to the interior of the tunnel for emergency response vehicles. When road conditions on the approaches to the tunnel are adverse, vehicles lose traction and cause significant delays, such as the three-hour delays between Silverthorne and the tunnel on February 9, 2014. The highest travel delays of the winter occur when heavy traffic congestion necessitates metering Eisenhower Tunnel. CDOT will use the following mitigation strategies to achieve this.
Increase Ramp Management
Meter on ramps to eastbound I-70 at Copper Mountain, Frisco, Silverthorne, and Loveland to reduce traffic volume moving through Eisenhower Tunnel and reduce eastbound backups from reaching the interior of the tunnel.
Snowplow Escorts
Conduct Snowplow Escorts from Silverthorne to Herman Gulch during adverse conditions to provide optimal road conditions and safe speeds during periods when backups into Eisenhower Tunnel are most likely.
Commercial Vehicle Staging
When conditions require, close eastbound I-70 to commercial vehicles at Dotsero when road conditions and traffic volumes are such that a public safety emergency is likely and imminent
Traffic incidents range from a flat tire to a semi rollover crash. Traffic incidents in the I-70 Mountain Corridor can create major delays or cause a full closure of the Interstate. For example, incidents involving commercial vehicles account for 57% of the total road closures in winter in this corridor. Reducing incident clearance times improves the reliability of the corridor for all travelers.
Conduct FHWA Traffic Incident Management training for corridor first responders
Establish performance measures for traffic incident clearance
Conduct routine incident debriefings and performance assessments
Stage CDOT Heavy Tow and Courtesy Patrol units at locations with identified peak hour crash patterns as well as increase hours of patrol units
Snowplow Escorts involve short holds of traffic to allow CDOT snowplows to lead an escort of traffic with Colorado State Patrol up steep mountain passes in adverse conditions. This allows for traffic to travel on freshly treated roads at a safe, controlled speed that helps reduce the occurrence of winter related crashes and vehicle traction issues.
Work with partner agencies to implement Snowplow Escort procedures at steep grade locations in the corridor during adverse weather and traffic volumes periods with the high likelihood of crashes and spinouts.
See also: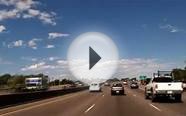 I-70 Denver, Colorado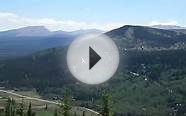 Mountains in Colorado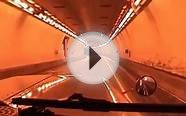 trucking in colorado
LG G4 Case,LG G4 Case Protective SOFT-Interior Scratch Protection Finished Base with Vibrant Trendy Color Slider Style Soft Cases for LG G4 (tree)


Wireless (Sophia shop:Welcome to Sophia shop,100% new product and high quality, Our shop sells all kinds of phone accessory such as stylus,wallet phone cases,TPU frame,PC,stand case,wood,tempered glass,armband,crazyhorse wallet,diamond pattern,polka dot,X belt clip,samll argyle robot stand six points robot. we try our best to To provide you with the best products and learn from the well-known seller in this industry such as otterbox,maxboost,JOTO,spigen,tech armor ,ULAK and so on . so Sophia shop can offer you a diverse range of mobile phone cover,like silicone,crystal,Lightweight and Durabl TPU,aluminum and leather cover,skin,stand,armband and screen protector. our product are also suitable for various cell phone brands such as apple,blackberry,sumsung,motorola , HTC and so on.Take your Phone with waterproof case for surfing, swimming and snorkeling, it can waterproof up to a few feet deep underwater or just relax yourself without worrying about your phone's safety.For wallet phone case with 2 credit card slots & 1 vertical storage sleeve for cash and more .Stand feather enables hands free to prop up your phone while you watch movies, read ebooks or watch presentations.it has many patterns:eiffel tower bird cat deer owl fish butterfly elephant bowknot flower case. it fit for all of girls, boys, guys, teenagers, man,wowen, everyone. We will make great effort to provide you with more attractive ,colorful,fashion,cartoon,ultra slim phone cases accessory.)




This case is fit for LG G4 case ,not fit for other models
Made of high quality soft TPU which is safe and protective, light weight fits your phone perfectly
Humanized design makes you can access all buttons with the case, and the size is comfortable for you to catch.
Specifically designed to protect your devices from dust, scratches and bumps
All opening, buttons, connectors and speaker position are placed perfectly to give this case a sense of unity with phone.
Tosbuy Girls's Slip on Water Shoes Beach Aqua Pink Size 35-36


Shoes




Fabric
rubber sole
Imported
Open mesh on upper
fabric upper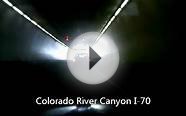 Colorado River Canyon I-70.wmv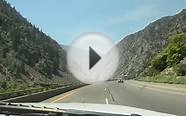 I 70 Colorado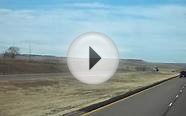 I-70 in CO
Pyle PLR44MU In-Dash AM/FM-MPX Detachable Face Receiver with MP3 Playback and USB/SD/Aux Inputs


Car Audio or Theater (Sound Around)




AM/FM-MPX PLL Tuning Car Radio - Encoding Volume, Balance, Bass, Treble & Fader Control - Blue Button Illumination Controls - Dimensions: 7 W x 4.72 D x 1.96...
Dot Matrix White LCD Display - 30 Radio Preset Station Memory 18FM-12AM- Seek/Scan Function
Fold-Down Detachable Face Panel - Front Auxiliary Input Jack - AM Frequency Range: 530~1710kHz
MP3 ID3 Tag Digital Readout Compatible - Stereo RCA Line Out Jack - FM Frequency Range: 87.5~107.9MHz
USB Slot & SD/MMC Card Port For MP3/WMA Music Files Playback - Full Function Remote Control - 4 x 60 Watts Maximum Power Output

iPhone 6S Case, Sophia Shop Slim Hybrid Dual Layer Case Hard PC+ Soft Silicone Combo High Impact Defender Shockproof Cover For Apple iPhone 6/ 6S 4.7 inch (Purple+Black)


Wireless (Welcome to Sophia shop,100% new product and high quality, Our shop sells all kinds of cell phone accessories ,such as stylus,wallet phone cases,TPU frame,PC,stand case,wood,tempered glass,armband,crazy horse wallet,diamond pattern,polka dot,X belt clip,small argyle robot stand six points robot.we try our best to become and learn from the well-known seller in this industry such as otter box,max boost,JOTO,spigen,tech armor ,ULAK and so on .Sophia shop offer you a diverse range of mobile phone cover,like silicone,crystal,TPU,aluminum and leather cover,skin,stand,armband.We are also suitable for various cell phone brands such as apple,blackberry,sumsung,Motorola ,LG,HUAWEI, ZTE, HTC and so on.Take your Phone with waterproof case for surfing, swimming and snorkeling, it can waterproof up to a few feet deep underwater or just relax yourself without worrying about your phone's safety For wallet phone case with 2 credit card slots & 1 vertical storage sleeve for cash and more .Stand feather enables hands free to prop up your phone while you watch movies, read ebooks or watch presentations.It has many patterns:Eiffel tower bird cat deer owl fish butterfly elephant bowknot flower...it fit for girls for boys for women for guys for teenagers for man for everyone. Lightweight and Durable tpu case also fits your phone well.You can find phone covers for most phone brand such as Apple,Samsung,LG,Motorola,HTC etc.We will make great effort to provide you with more attractive ,colorful,fashion,cartoon,ultra slim phone cases for girls see through for girls tpu for girls under 5 free shipping for girls vs for girls with bows ysl belt clip holster jesus cute dream catcher eagles rhinestone 1975 with screen protector pineapple incipio dualpro animal klimt zagg quiksilver 76ers 2 layer batman xiana leather wallet newtrent tpu screen protector 5ive animal screen protector turquoise outer box vofolen ultra slim funny liquid hard unicorn beetle verse gucci camo rubber cute 0.7mm 49ers)




Specially designed for iPhone 6S / iPhone 6 (4.7 inch)
2 layers design providing superior shock absorption and scratch resistance, compact, elegant, stylish design
Perfect cutouts allow you to maximize the functionality of your iPhone 6S / iPhone 6
A personalized cellphone case would attract attention and express your unique personality
Detachable case(inner and outer),you can buy more than one to match different color which you like

LG G Stylo Case, Sophia Shop Hard Plastic Silicone Protective Case Rubber Bumper Slim Heavy Duty Dual Layer Hybrid Shockproof Cover For LG G Stylo/LG G Stylus LS770 (Aqua+Grey)


Wireless (Welcome to Sophia shop,100% new product and high quality, Our shop sells all kinds of cell phone accessories ,such as stylus,wallet phone cases,TPU frame,PC,stand case,wood,tempered glass,armband,crazy horse wallet,diamond pattern,polka dot,X belt clip,small argyle robot stand six points robot.we try our best to become and learn from the well-known seller in this industry such as otter box,max boost,JOTO,spigen,tech armor ,ULAK and so on .Sophia shop offer you a diverse range of mobile phone cover,like silicone,crystal,TPU,aluminum and leather cover,skin,stand,armband.We are also suitable for various cell phone brands such as apple,blackberry,sumsung,Motorola ,LG,HUAWEI, ZTE, HTC and so on.Take your Phone with waterproof case for surfing, swimming and snorkeling, it can waterproof up to a few feet deep underwater or just relax yourself without worrying about your phone's safety For wallet phone case with 2 credit card slots & 1 vertical storage sleeve for cash and more .Stand feather enables hands free to prop up your phone while you watch movies, read ebooks or watch presentations.It has many patterns:Eiffel tower bird cat deer owl fish butterfly elephant bowknot flower...it fit for girls for boys for women for guys for teenagers for man for everyone. Lightweight and Durable tpu case also fits your phone well.You can find phone covers for most phone brand such as Apple,Samsung,LG,Motorola,HTC etc.We will make great effort to provide you with more attractive ,colorful,fashion,cartoon,ultra slim phone cases)




Compatible with LG G Stylo / LG G Stylus LS770
Hard case made from premium polycarbonate and hard silicone inside
The case keeps your device slim and lightweight
Safe and protective, light weight which fits your phone perfect. Exposed buttons and port openings for quick and easy access
Patterned Silicone Bumper and a smooth coating finish provide excellent grip