Travel at Home Business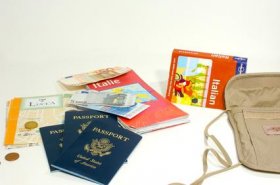 Sell travel in your own home-based business.
travel plans image by jmk1111 from Fotolia.com
Breaking into the travel business is a good way to start a service-based business from home. You can base your business on referring travelers to travel companies, or you can make money by booking their reservations yourself. You also have options when it comes to how you will conduct your travel business. You may, for example, book all types of travel for your clients or choose a niche on which to focus. No matter how you choose to structure your business, however, you'll have an opportunity to earn money while helping others to enjoy visiting new places.
Step 1
Look for training opportunities before you start your own travel business. For example, you may take a community college travel agent course that introduces you to different types of bookings, reservation software and the legalities of running a travel business.
Step 2
Decide whether you will start your business as a referral agent, sign on with a host agency, or start an independent travel business from scratch. As a referral agent, you will refer clients to travel companies and receive a referral fee for each person who makes a reservation. If you sign on with a host agency, you will use the host agency's contacts to book reservations with a range of companies and receive travel agent commissions for bookings. If you decide to start an independent travel agency, you will likely have to make your own contacts and negotiate commissions for your bookings.
Related Reading: Ways to Start A Home-Based Business
Step 3
Evaluate whether you want to sell all kinds of travel or start a niche travel agency. Sometimes focusing on a specific area of travel, such as adventure travel or honeymoons, makes it easier to target a specific type of customer and slims your competition.
Step 4
Contact travel companies if you will start a referral business or an independent travel agency from home. Negotiate referral fees if you will be a referral agent. If you will start an independent travel agency, negotiate contracts that includes commission amounts for each booking you make.
Step 5
Sign on with a host agency if you prefer to conduct your business under the umbrella of an established agency. You will book reservations using the host agency's system and contacts. In most cases, your business will split commissions travel companies provide with the host agency. You may be charged a startup fee and monthly fees to work with some host agencies.
Step 6
Consider paying for a computer reservation system if you will start an independent travel agency without the help of a host agency. This may enable you to book a wider variety of reservations directly with travel suppliers. Many travel companies will not require you to use a CRS to make reservations, however.
Step 7
Create a business plan. It should include your startup costs and how you will fund your business. Your business plan should also include details about finding customers. In addition, your business plan may better help you to stay on track if you include details about how you will keep your business running until you start to earn a significant profit.
See also: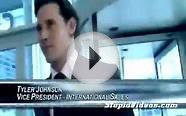 Business Travel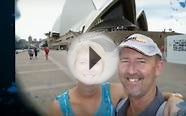 Home business that allows you to travel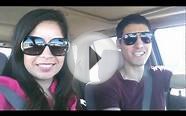 Travel the world. Start a at Home Business,Online Business ...
Master Lock 265DCCSEN Dual-Function Security Bar


Home Improvement (Master Lock)




Dual-function door and patio door security bar
Improves security on hinged and sliding doors
Rugged 20-gauge steel construction to withstand more than 350 pounds of force
Includes one security bar that adjusts to fit most standard doors
Weighs only one pound
Latest Stainless Steel RFID Blocking Credit Card Holder for Men & Women - Stylish Travel Wallet - Best protection for your Bank Debit, ID, ATM, Cards against RFID Scanning Criminals - Cool Slim Metal Business Card Case
Office Product (Leopardd)
SAVE THOUSANDS in Losses and Headaches: What takes seconds to destroy. BE SAFE AND PROTECTED from Electronic Pickpocketing: Safe, Secure, Blocking protection from...
ENJOY PREMIUM QUALITY: using High quality stainless steel from top manufacturer.
Easy click button for opening and closing,Latches safely and securely when not in use. Polished Stainless design looks shiny.
HAVE A PEACE OF MIND when Travelling: It is a must have when on vacations or traveling overseas. great for using on public transportation and crowded places - keep...
BUY CONFIDENTLY with our 100% Money Back Guarantee: No questions asked and hassle free.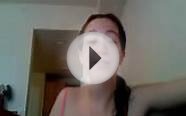 home travel business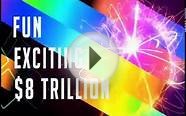 Own your Own Home Based Travel Business With Paycation Travel!
2015 Tronfy Full Color 130" Entertainment Home Cinema Theater Multimedia Portable LCD LED Pico Projector 800x480p Optical Keystone Usb/av/sd/hdmi/vga Interface Video Games Movie Night


CE (Tronfy)




The most cost-efficient high resolution LED Projector,Native Resolution:800*480;Brightness:1 Lumens;Contrast:1:1
High refinement and charming like the diamond, use the matte material.Multi-function Interfaces USB/AV/SD/HDMI/5V-OUT USB(Projector is only a device for projecting...
Projection Distance:1.5-4M;Projection Size:49-130 inches;Projection Ratio:1.4:1,Support aspect Ratio 4:3/16:9
Full format video player H.264,MPEG,REAL,AFS ect.Optical keystone with zero space constraint and disruption.Hidden focusing for good operation and simple look.
Portable design, easy to take and travel.System Support:Multi-media (Music, Picture, Video, TXT); Enjoying watching movie at home and outside for camping.Not recommended...

Black & Decker PAV1200W 12-Volt Cyclonic-Action Automotive Pivoting-Nose Handheld Vacuum Cleaner


Home (Black and Decker)




12-volt handheld automotive vacuum cleaner with pivoting nozzle
Cyclonic action keeps the filter clean and suction power constant
Fingertip on/off control; 16-foot power cord; 1-step emptying system
Accessories include Accessory Hose, Upholstery Detail Brush, Long Extendable Crevice Tool and Small brush tool - brush tool clips into underside of vac for convenient...
Measures approximately 7-2/7 by 6-3/5 by 14-2/7 inches; 2-year warranty

Poo-Pourri Before-You-Go Toilet Spray 2-Ounce Bottle, Original


Home (Poo-Pourri)




Spritz the Bowl Before-You-Go and No One Else Will Ever Know!
The ORIGINAL Before-You-Go Toilet Spray that stops bathroom odors before they ever begin - seriously! No more trying to mask odor already in the air
Scientifically-tested formula made of essential oils and other natural compounds; NO harsh chemicals, aerosol, parabens, phthalates, or formaldehyde; All stink-fightin...
Made in the good ole U S of A.
Up to 100 uses in the 2-ounce bottle