Travel stories GR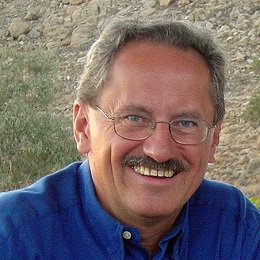 Discover Greece's new blog "My View of Greece" is gathering personal travel tales inspired by sandy beaches, picturesque villages, azure waters and the wonders of visits to ancient sites.
More than just a tourist guide, the blog is a living testimony of Greece's nooks and crannies. It brings to life the beauty of Greece as told by anyone willing to do a write-up and share their best memories, favorite tastes, most cherished souvenir and even travel pictures from their journey.
Here are some entry highlights:
Former Mayor of Munich Christian Ude's Mykonos
He recalls visiting Mykonos again and again over 20 years with her wife and family and has a small holiday flat there. His biggest challenge was bringing a new pelican from the Munich zoo to the island.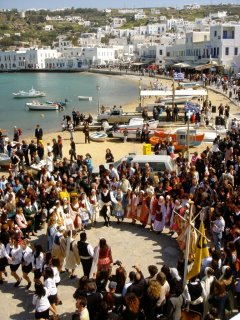 When he closes his eyes he thinks of travel books and films depicting Greece.
Culinary Expert/TV Presenter Elias Mamalakis' Greece
"I love them all with the same passion: the bald boulders of Crete, the fir trees of Pertouli, the vast plains of Thessaly, the beaches on the islands. It's something like what the poet Seferis said: "Wherever I go, Greece wounds me, " in the sense of the sweetest memory, " he writes, remembering the musicians playing in the middle of nowhere on Mt.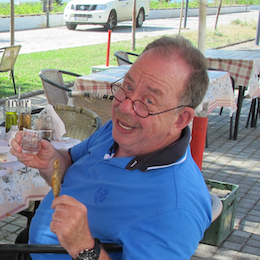 Pindos, the construction workers getting him to help them rebuild a bridge. He closes his eyes and remembers fir trees, babbling water, Fiskardo in Kefalonia and Agia Galini in Rethymno… And don't let him get started on food.
Photographer Myrto Papadopoulou's Folegandros: A feeling of Freedom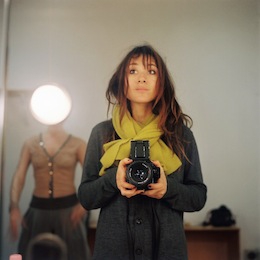 She recalls the island as the place where she worked as a university student and worked towards saving money to buy her first cameras. It's also the place of new friendships, loves and families. She remembers personal highlights, such as the joy of playing with squirt guns around the main town as an adult and having tourists join in. "When I close my eyes I see the rocks of Folegandros. They are very imposing. I have a secret spot there that is jsut for me."
Actress/Model Dorotea Mercuri's Greece
She treasures "the feeling of losing all sense of time you get when you are on holiday on Greece." She thinks of big white monasteries carved and built atop high mountain rocks with a view of the deep blue sea. She is amazed by the Temple of Poseidon at Sounion, the indescribable feeling upon encountering Santorini as you arrive at the port. Then there are tastes, such as raw sardines specific to Lesbos called sardelles Kalonis.