TravelStoreMaker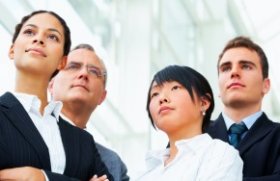 TravelStoreMaker.com introduces two different types of partner programs available for the company's worldwide associates. Companies from any country around the world, who are interested in becoming TravelStoreMaker.com representative offices and start selling travel technology, Business Process Outsourcing and online marketing solutions to travel agents, hotels, tour operators and airlines, can now choose from either a Distribution Partnership or Joint Venture Franchise Partnership.
Distribution Partnership - TravelStoreMaker.com partner introduces and refers leads interested in the company products and services and in exchange receives high commission. This is a simple model which allows companies or individual to earn significant revenue without much effort.
Joint Venture Franchise Partnership - With the JV program one can earn nearly double commissions and can set up a network of distributors under him. In this program the partner has to establish a separate legal entity with the participation of TravelStoreMaker.com.
"We currently have customers who have licensed our solutions in more than 22 countries. The great demand for TravelStoreMaker.com's products created the need for building a network of local partners who know the market in their region and can build relationships with customers, which is otherwise impossible from a distance. In our business the local touch is of great importance and we have closed many deals with the help of our entrepreneur partners. The JV program will provide our partners the opportunity for them to convert their stock, into shares of the parent company when TravelStoreMaker.com goes public on one of the stock markets at some point in the future. This provides liquidity for our partners, which is not common when someone becomes a distributor for another company. If you look at companies like airlines, GDS's, and even technology companies outside of travel…. NDC's, GSA's or whatever you call the local distributors, they work hard to make their partners successful but they don't benefit when the parent company goes public and in many cases after some years the distributor is replaced by the parent companies own office or another distributor, so all the hard work and investment is only a short term gain if that. With our model we provide a significant incentive for the entrepreneur who ultimately will be the reason for the company's success and they should be rewarded appropriately" said TravelStoreMaker.com CEO, John Hazlewood.
See also: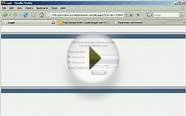 TravelStoreMaker Hotel Demo - part 1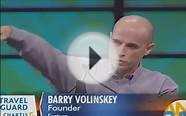 PhoCusWright Conference - TravelStoreMaker.com Award for ...
TravelSIM International SIM Card with 5 USD airtime


Wireless (TravelSIM)




Free incoming calls in 140 countires
Roam in over 200 countries and save 85% on your roaming fees
3 in 1 SIM card
Recharge airtime credit manually or set up auto-recharge to never run out of credit
Over 3 million users
TruTower


Mobile Application (TruTower)




Latest news and information
Translate to your native language
Quick links to Android and Travel news and information
Live Instagram and Pinterest feeds
Easy access to a growing community
Help and tutorial articles for your apps
Ability to set sync settings for push notifications
Dark and light themes
Disqus comments
Popular Q&A
What is the future of travel agencies?
Reports of the demise of travel agency are greatly exaggerated. The industry has stopped the bleeding and grown since 2010 at $284B in bookings, about 30% of all travel.
What is the objective of travel agency?
The main objectives of travel agencies are:

to sell various itineraries and tour packages
to deal with all types of customers
to market the famous tourist destinations.
Travel agencies take care of all requirements and needs.