Travel Tips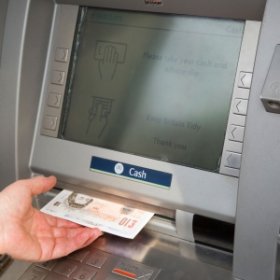 Credit: Realimage / Alamy
Being in a strange place can be invigorating and eye-opening. Some of my favorite travel memories include an early-morning run along the Danube River in Budapest, touring the temples of Angkor Wat, and having late-night drinks and steak in Uruguay.
There have also been plenty of business trips where the only sites I saw were those visible from my hotel room window, because I was too busy running from one meeting to another.
Regardless of what type of trip you're on, there are several steps you can take to ease an overseas journey. Here are 12 of my favorite international travel tips:
Hotel business cards. The first thing I do when arriving at a hotel overseas is take a business card from the front desk. That way, if I ever get lost, I have the name and address of the hotel in the local language. Large populations around the world speak English, but having something in a local language that I can show locals and taxi drivers is an extra bit of insurance.
The six-month passport rule. The expiration date on your passport is actually a bit deceiving. The U.S. lets you use your passport up to the date inside the cover. However, several countries will deny travelers entry if the passport expires in less than six months. Why? If for some unexpected reason you get stuck overseas longer than planned, that country wants to ensure that you have a valid passport to eventually travel back to the United States. To avoid any problems, I always renew my passport during a downtime in travel, about nine months prior to the expiration date.
Getting cash. The way to get cash is usually an ATM, but many U.S. banks charge steep fees for using an ATM that is out of network. You can take out a large amount of cash at the airport ATM so you pay that fee only once, but it's never advisable to carry large sums of cash. Plus, you risk having too much local currency left over at the end of your trip. Charles Schwab and Fidelity both offer checking accounts that have no minimum balance requirements and reimburse you for all ATM fees, including those from overseas.
Credit cards. The best exchange rates are often found using your credit card. However, many credit cards will tack on a foreign transaction fee, sometimes as high as 3 percent. It's a pointless fee that no traveler should ever pay. The Chase Sapphire Preferred card and Platinum American Express are two of the cards that don't levy this fee. Also, never have a hotel or restaurant convert a charge into dollars first. It's a bad deal.
Fraud alerts. Notify your credit card company's fraud department of what countries you will be visiting and on what dates. This way, they won't think your card is stolen and shut it off just when you need it the most. Be mindful of any countries you might be changing planes in; you might need to make a charge during your layover, especially if there's a delay.
See also: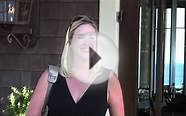 California Travel Tips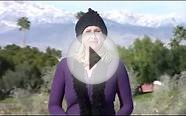 Palm Springs - California Travel Tips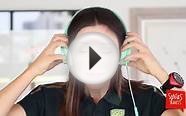 Travel Tips: Safety First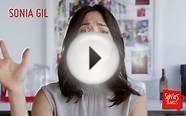 Travel Tips: Wrinkle-Free Clothes Without an Iron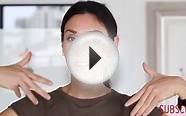 Travel Tips: Best Shoes for Travel
Popular Q&A
What are some traveling tips?
Are there any specific kinds of tips you're looking for? In general, it's a good idea to pack light, know how to say some useful phrases in the native language (if you're going out of the country), and plan out your transportation.
What are some secure travel tips?
You haven't said where you are planning to travel. If your main concern is security, I recommend Disneyland. It is quite secure.
There are, at this time, many places in the world that are not safe for tourists. Avoid Muslim insurgencies.
You may become ill while travelling. It is useful to have medical insurance specifically for your trip.
Don't smuggle drugs. It's very dangerous. If you are visiting a Muslim nation, alcohol counts as an illegal drug. Don't bring any.
According to the secure travel tips you should always wear a seat
belt. You should also always remain seated while the vehi…
Where to stay: travel tips?
Astonishingly carved into hillside rock in the middle of nowhere are the Ajanta and Ellora caves. There are 34 caves at Ellora dating from between the 6th and 11th centuries AD, and 29 caves at Ajanta dating back to between the 2nd century BC and 6th century AD.