Travel Independent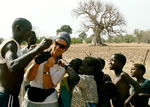 Solo Travel: Myths and Realities by Lies Ouwerkerk, Senior Contributing Editor
As if my sometimes off-limits travel destinations are not frowned upon enough already, my preference for solo travel seems even more reason to doubt my sanity. "You must often feel lonely" friends and colleagues use to say in pity, "don't you hate to eat alone all the time?" The truth is that when I travel on my own, I am hardly ever alone... 10 Tips From a Seasoned Solo Traveler: How to Make the Best of Your Travels Abroad by Ted Campbell
Advice derived from years of independent travel, mistakes and all, by one who has seen the world from many perspectives. Rolf Potts on Long-Term Travel: An Interview
Rolf Potts, often called the "Jack Kerouac of the Internet Age" and author of the inspiring immediate classic Vagabonding, tells Dr. Clay A. Hubbs what motivates his travel writing and ponders the self-imposed limitations which prevent many from traveling independently abroad.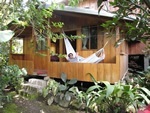 How to Make a
Great Travel
Itinerary by Robert Reid, "How to Enjoy the World" Columnist
Some say a trip's rewards come at an inverse relationship with anticipation. The less you think about it beforehand, the greater it will be. It's awful advice, really. Planning a trip — and getting excited from all the planning — is half the fun of travel. And that's the only way you can be sure you're going to have a personalized trip you really want.
So here are some ways to do that. How to Be a Travel Show-Off by Robert Reid
Robert Reid holds a mirror up to those with a compulsive love for bragging about about their travels, either overtly or through what some have called the "humblebrag, " and offers some friendly suggestions.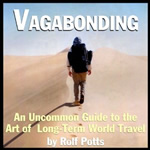 How to Dislike a Destination by Robert Reid
Good travelers do not treat a destination like a restaurant, like impatient consumers, and offer peoples and cultures every chance with an open mind, even if initial experiences are not always equally overwhelming. How to Fall in Love with the Flatlands by Robert Reid
Mountains are nice to look at, but they tend to get in the way of a view... How to Be an Ugly American by Robert Reid
In his new column, prolific traveler and travel writer Robert Reid both brings to light the historical stereotype and debunks the myth of the 'Ugly American' traveler while exploring an image that no longer applies, even using worldwide surveys to support his observations. How to Pack Light for Independent Travel Abroad: Tips and Checklists
Practical strategies and checklists to help you travel light and avoid the mistakes many make by taking far too much on the road.
For the past years I have had one faithful companion on many overseas trips: my laptop computer. While this companionship has not been without challenges, I have found my computer to be an indispensable tool on most of my travels, especially on long-term trips.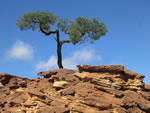 As a travel writer and researcher, my laptop is a necessary tool to work on stories and meet research deadlines... Protecting Your Laptop and Sensitive Information Abroad
Nora Dunn explores ways to increase security for the sensitive information you store on your laptop computer while traveling independently abroad, and interviews an expert. Preparing for Travel Abroad: Gathering and Traveling with Official Documents
Nora Dunn discusses how to most safely travel abroad with all your legal documents in order and backed up in several ways. by Lies Ouwerkerk
In the Far East, traditional inns or guesthouses are some of the best ways to travel independently and immerse yourself in the local culture for a more authentic experience. by Nora Dunn
An excerpt from Nora Dunn's new ebook where she offers fascinating travel immersion stories of train trips and routes worldwide, short and long, famous and lesser known. by Nora Dunn
"Seeing Australia by way of a campervan is a classic road trip. Many areas of this vast country are remote enough that in order to enjoy the quiet splendor of the Australian landscape you need to be relatively self-sufficient. And Australian campervan holidays are not only a popular option for those visiting from overseas, but native Australians are also renowned for loving the campervan and caravan circuit."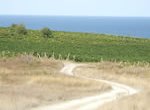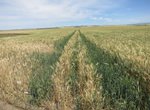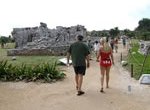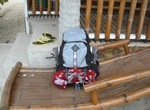 See also: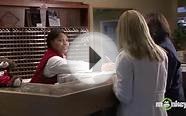 The Difference Between Escorted and Independent Travel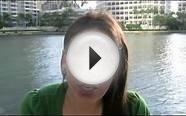 Tours versus Independent Travel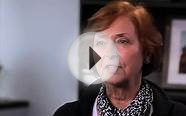 TCS & Starquest private travel: Perfecting the independent ...
Norelco Travel Men's Shaver with Close-Cut Technology and Independent Floating Heads, Self-Sharpening Blades, 2 x AA Batteries Included


Beauty (Phillips Norelco)




Cordless Electric Traveling Mens Shaver, with Self-Sharpening Blades
Independent floating heads follow the curve of your face
Self-sharpening blades lasts for over 2 years of comfortable shaving
Close Cut shaving system, for a comfortable and close shave
Up to 60 minutes cordless shave, Provides a clean shave on-the-go
Melissa & Doug On The Go Water Wow! Fairy Tale


Toy (Melissa & Doug)




Made using the highest quality materials
Tested to be safe and durable
Great fun for your baby and child
No-mess painting for kids
Reusable pages are white when dry and the colors are revealed when wet
Chunky-size water pen is easy to fill, easy to hold
Great travel toy
Helps teach hand-eye coordination, matching and independent play
Manufacturer recommended Age : 36 months - 7 years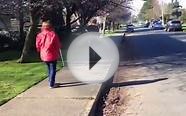 Independent travel part two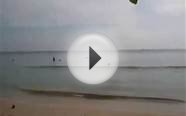 Travel Cambodia- Independent beach
Monograms. Independent Travel. Simplified.
Saicoo® 8A/40W 5-Port Rapid Car Charger Featuring Intelligent Full Speed Charging with Independent Power Switch and LED Indicator on Each Port for iPhone Series, iPad Air Series, Samsung Galaxy S Series, Nexus, Nokia and More - Black


Wireless (Saicoo)




Intelligent Fast Charge: The auto-sensing chip automatically recognizes your device, and delivers the maximum speed (up to 2.4A) required, whether iOS, Android or...
Powerful: 40 watt and 8 amps combined output ensure steady performance of all 5 ports. 12V-24V input compatible with all cigarette-lighter standards.
Separate Controls: Status-revealing power switch and LED indicator let you control each port as you prefer.
Safe: Multiple-protection circuitry, CE and FCC certified, all to ensure reliable and safe use. An extra fuse is provided for replacing a bad one just in case.
What you get: Saicoo® 8A/40W 5-Port Car Charger (with built-in 2.7 ft / 0.8m cable), an adhesive tape, a velcro strip, a fuse, 18-month hassle-free warranty, lifetime...

EasyAcc® 4 Slot AA AAA Battery Charger with LED Indicator and Pre-charging Mode for Ni-MH Ni-Cd Rechargeable Batteries (Batteries Not Included)


CE (EasyAcc)




Fast charging: 4 independent fast charging slots can charge 4 AA/ Ni-MH/Ni-Cd batteries simultaneously with an output of 1.2V 300-500mAh.
Smart charging: Automatically recognizes whether you have inserted AA or batteries. Also uses an LED indicator to keep you informed about the charging status.
Safe charging: Features a pre-charging mode as well as protection against hazards such as overcurrent and overcharging to ensure the safety of the charging process.
Eco-friendly: Certified by RoHS. All materials are environmentally-friendly and toxin-free.
Lifetime after-sales service: Comes with a 12-month warranty plus lifetime technical support.

Independent Travel


Mobile Application (Travel And Play)




Personal application for Independent Trip;
Information about travelling by train, plane, bus or car;
Practical advice and tips from travelers;
Expenses planner to help you manage all spends;
Checklist for clothes, medicine, gadgets, documents and others;
Information about flights and hotels where you are going to stay;
Keep notes about every step you make;