Travel as a Political Act
There's more to traveling than just lounging on a cruise ship.
Excerpted from Rick Steves Travel as a Political Act(Second Edition) by Rick Steves, with permission from Avalon Travel, a member of the Perseus Books Group. Copyright © 2015.
As an idealistic young adult, I struggled with what I'd do with my one life. I wanted to work hard at something worthwhile and contribute to society. I wondered if it was really noble to teach wealthy Americans to travel. As a child, my earliest image of "travel" was of rich Americans on fancy white cruise ships in the Caribbean, throwing coins off the deck so they could photograph what they called the "little dark kids" jumping in after them. They'd take these photos home as souvenirs of their relative affluence. That was not the kind of travel I wanted to promote.
Even today, remnants of that notion of travel persist. I believe that for many Americans, traveling still means seeing if you can eat five meals a day and still snorkel when you get into port. When I say that at a cruise convention, people fidget nervously. But I'm not condemning cruise vacations. I'm simply saying I don't consider that activity "travel." It's hedonism. (And I don't say that in a judgmental way, either. I've got no problem with hedonism…after all, I'm a Lutheran.) Rather than accentuate the difference between "us" and "them, " I believe travel should bring us together. If I'm evangelical about the value of travel, it's the thoughtful and challenging kind of travel—less caloric perhaps…but certainly much more broadening.
And so, since that first trip back in 1969, I've spent a third of my life overseas, living out of a backpack, talking to people who see things differently than me. It makes me a little bit of an odd duck.
For the last 35 years, I've taught people how to travel. I focus mostly on the logistics: finding the right hotel, avoiding long lines, sampling local delicacies, and catching the train on time. But that's not why we travel. We travel to have enlightening experiences, to meet inspirational people, to be stimulated, to learn, and to grow.
Travel has taught me the fun in having my cultural furniture rearranged and my ethnocentric self-assuredness walloped. It has humbled me, enriched my life, and tuned me in to a rapidly changing world. And for that, I am thankful.
Travel like a Medieval Jester
I'm a travel writer. According to conventional wisdom, injecting politics into your travel writing is not good for business. Isn't travel, after all, a form of recreational escapism? Yes…but it can be much more.
See also: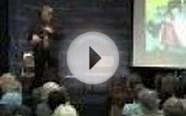 FORA.tv Politics: Rick Steves: Travel As a Political Act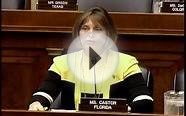 Travel Promotion Act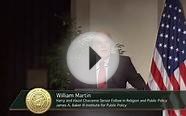 Travel as a Political Act, with a European Take on America ...
Hero Arts My Travels Woodblock Set


Art and Craft Supply (Hero Arts)




Heirloom quality; made by hand in the United States
Classic maple wood blocks from sustainably managed forests
Deeply etched rubber delivers a lasting impression
Each design is a Hero Arts original
Ideal for effortlessly making your own handmade cards
Sketchbook for Mixed Media Art (5.8"x 8.3")- Premium, Hardcover, Black Leather Travel Sketch Pad Journal - Recycled Blank White Pages - Deluxe Gift Pen Box Set - Perfect for Pro Artist Designers, Beginner Artists, Kids - 100 Sheets
Office Product (Airship Notebooks)
100 plain white sheets of 120 gsm / 80 lb., 100% Recycled Paper
Every sheet has great tooth to prevent smudging and provide an excellent drawing/writing experience
Professional-looking, Hard Cover with Elastic Closure
Internal Expandable Pocket, Ribbon Bookmark & Elastic Pen/Pencil Loop
Shipped in a High-Quality Gift Box and Free High-Quality Pen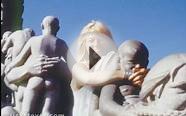 Travel as a Political Act Lecture: Intro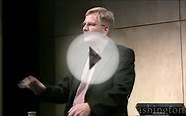 Rick Steves, Travel as a Political Act, Global Washington 2011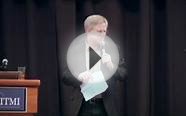 Rick Steves 4. Travel As A Political Act
Retro Genuine Leather Handmade Diary Travel Journal Notebook Sketchbook with Vintage Key Style Buckle Refillable with Loose Binder Craft Paper (Dark Coffee & A5 Lined Craft Paper)


Office Product (C&L Workshop)




100% Handmade by top layer Genuine cow leather(Full Grain Leather)
Easy to refill with standard loose binder paper. We provide Blank and Lined craft paper for choosing.
Classic and vintage design, wonderful craftsmanship.
Notebook Dimensions: 9.7 x 7.8 x 2.2 inches / Craft Paper Dimensions: A5 (5.7 x 8.2inch), 120 sheets/240 pages
With vintage look gift box, perfect as gifts.

Eccolo World's Fair Collection Boxed Set of 4 Magnets, Flowers (QA203)


Office Product (Eccolo World's Fair Collection)




Set of 4 magnets in a display box
4 Different, coordinating decorative magnets add beauty to organization
Glass magnets with Eccolo s custom art work
Each magnet is 2 inches diameter
Eccolo s World s Fair Collection features a vintage, retro-travel theme

Ancicraft Pocket Leather Notebook Diary with Vintage Anchor Charm Handmade Blank Craft Paper Brown 2.95x4.13 Inch with Gift Box


Art and Craft Supply (C&L Workshop)




Super cute, with vintage anchor, perfect as gifts.
100% hand stitch, top grade genuine leather.
Blank craft paper is perfect for writing, drawing etc.
Small size, convenient to put in the bag.
Paper size: 2.95x4.13 inch, 120 sheets/240 pages.
Popular Q&A
What is an act of politeness to another individual?
Saying G'Day Champ!
Hows it going?
It always manages to make someones day.
Answer: It boils down to just simple respect with no regard for the other person's station in life; treating others how you would want them to treat you.