Global Independent Travel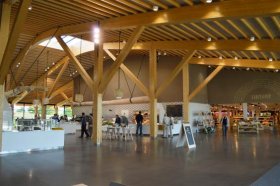 Despite the many challenges facing the planet, there has never been a better time to travel the world. In that spirit, the inaugural Independent Travel Awards celebrate the travel providers who offer exceptional experiences and deliver great value - from global airlines to a motorway service station.
The Independent Travel Awards 2015
The search for excellence pitted giant companies against small start-ups. We received thousands of public votes from readers of The Independent, The Independent on Sunday and i newspapers and websites, and analysed them to formulate a long list from the hundreds of nominations. The judges were themselves encouraged to make additional nominations. And after some robust discussions among the judges, we came up with a shortlist of contenders.
Those votes and views generated winners that proved controversial at the glittering awards evening at the Corinthia Hotel in central London.
Small is not always the most beautiful: Europe's busiest airport, Heathrow, was rated best in the world, while Britain's biggest tour operator, Thomson, trumped smaller beach-holiday specialists. Yet independence prevailed in many categories, with the best adventures to be found with TDA Global Cycling - and a little-known city-guide series from Herb Lester Associates trumping bigger publishers. Their guides "bring fun back to travel", for instance with a Velvet Underground trail in New York.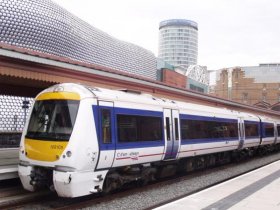 Gloucester services - the 'Glastonbury of road stops' (Rwendland/Creative Commons)
In an era when most travellers have a smart phone, well-regarded and very popular travel tools such as Booking.com, Skyscanner and Uber made the apps shortlist, but were beaten by Citymapper - rated by users more highly than Google maps.
Other travel awards may choose "top cities" and "best country", but we don't believe that you can sensibly compare Bangkok with Barcelona or Namibia with Nepal. Instead, we have a Destination Innovation category that recognises effort to welcome new visitors, whether by cutting red tape, reviving heritage attractions or offering something outside the norm. China, India and Vietnam all made the shortlist for easing previously tough visa rules. The Attabad Lake Tunnel in Pakistan in China was highly commended by the judges for improving the Karakorum Highway, as was Dreamland in Margate. But the winner, described as "the Glastonbury of road stops" is a location serving motorists with wholesome local produce, and providing a moment of countryside calm in the middle of a long journey: Gloucester Services on the M5.
To reinforce the reality that travel providers need not be exotic to succeed: While the train-operator category included the Venice Simplon-Orient-Express and Argentinian Railways, the winner does little more than shuttle between London Marylebone and Birmingham. Chiltern Railways carried off the title.
Chiltern Railways beat out competition from around the globe (Elliot Brown)
The recipient of the Reader's Choice award for Britain's most inspiring traveller was, himself, in the middle of a long journey. But Michael Palin appeared by video link, and told the audience: "As an Independent reader myself it means a lot to me, because I know you're very discerning."
See also: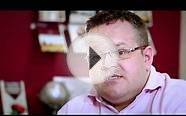 The Global Travel Group - Who Are We?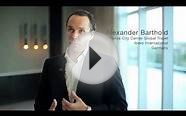 LCC Global Travel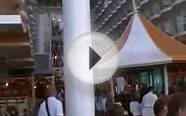 Global Travel International Oasis of the Seas Day
Paris: Paris, France: Travel Guide Book-A Comprehensive 5-Day Travel Guide to Paris, France & Unforgettable French Travel (Best Travel Guides to Europe Series) (Volume 1)
Book (CreateSpace Independent Publishing Platform)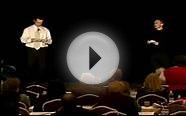 Global Travel - Travelpalooza Closing Presentation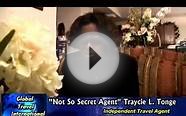 Global Travel International "Not So Secret Agent"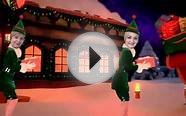 Merry Christmas from Global Independent Travel Centre
Popular Q&A
How easy is it to travel independently in China?
From my experience depends which part of China you would like to see. In big cities like Beijing, Shanghai, Xian, Guilin, Chengdu you would find that people speak English but in small cities like Chengde, Yangshuo, Longshen, Xitang, Guiyang English is not widely spoken. Where are you planning to go and when?