Travel Deals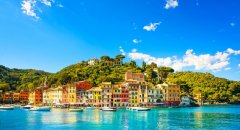 Here are the 10 best budget destinations for 2015. From high style and world-class shopping to jaw-dropping scenery and unrivaled art, culture, and food, these are the places everyone will be talking about this year—and they are all within the reach of Budget Travelers! Plus, take our travel personality quiz to find out where you should go first.
Portofino is one of the gorgeous stops that make Northern Italy our top pick for where to go in 2015!
(Stevanzz/Dreamstime)
Research suggests that 40 percent of American don't take all their vacation days. We're here to change all that! We've rounded up 10 brag-worthy places that are affordable and having their moment in 2015—the year we hope you'll take ALL your vacation days. Not sure which of these 10 amazing destinations is right for you? Take our QUIZ to find out!
Best for: Big-city culture and natural beauty
Why 2015. If you've always wanted to go to Italy, this is the year to do it. Expo Milano, a World's Fair event expected to bring in more than 20 million visitors, starts May 1 and runs through Oct. 31. The theme is Feeding the Planet, Energy for Life and so far more than 130 countries are participating in this global effort to promote a healthier lifestyle and sustainability worldwide.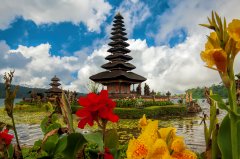 What to do. There's so much more to Milan than shopping. Stroll the easy-to-navigate streets of Milan's historic city center and visit the Duomo, one of Italy's most spectacular churches—the view from the top is well worth the price of admission. Craving the countryside? Don't miss Lake Como, a beautiful natural haven home to George Clooney and hundreds of tiny picturesque towns like Gravedona, Bellagio, Brunate, and Como that are begging to be explored. For a little adventure along the Italian Riviera, try Portofino, a beautiful seaside resort town just a two-hour drive from Milan—you can also get there by taking the train from Milan to Santa Margherita Ligure, Rapallo, or Genoa and connecting to Portofino by boat, bus, or taxi.
Where to stay. Hotels in Milan can be expensive, especially when conventions are going on. For a unique, authentic Italian experience, try staying in a local neighborhood rather than a pricey chain hotel—Airbnb has a number of options all over town starting at just $75 a night for a one-bedroom apartment in the city center. In Como, stay at Hotel Barchetta Excelsior for great views of the lake, the perfect spot to serve as your base for exploring the rest of the area by boat or funicular (, from $159). Stay at B&B Tre Mari Portofino for beautiful views of the Piazzetta and the Ligurian Sea below (bebtremariportofino.it, from $122).
Best for: Dreamy beaches and romance
Why 2015. If you've considered this Pacific paradise off-limits financially, this may be your year. Hotel prices on the Island of the Gods—the most popular tourist destination in Indonesia—are down 12 percent, according to the Hotel Price Index.
See also: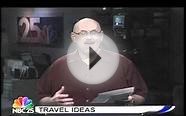 Travel Deals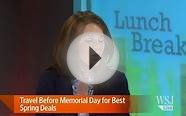 What Are the Best Spring Travel Deals?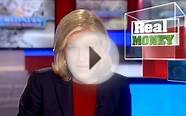 2012 Holiday Travel Deals and Tips: How to Vacation ...
All-Inclusive Vacations.


Mobile Application (New Life Adventures)




All-Inclusive Vacations.
Vacations for the whole family, singles, couples, friends and family.
4 and 5 star hotels for 1 and 2 star pricing.
Cancun Mexico! 6 Nights Luxurious Beach Resort! Vacation Packages! Cheap Amazing Deal


Single Detail Page Misc




RETAIL VALUE: up to $2394.00 plus taxes & fees ($259/night-$399/night; Low-Peak Season)
customers will receive up to 6 nights of Luxurious Beach Resort Accommodations in Cancun Mexico! This offer is good seven days a week and only requires a 30-day...
U.S. and Canada customers only
No timeshares or sales presentations, Guaranteed!
customers pay a small processing fee of $19.95 to activate plus the room rate taxes and fees of just $300.00.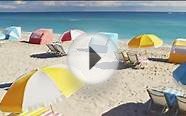 Hot Summer Travel Deals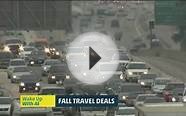 Affordable Fall Travel Deals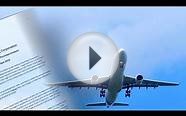 Holiday Travel Deals: When to Book Your Flight
Groupon


Mobile Application (Groupon)




Buy and redeem Groupon deals directly from your mobile device.
Track your purchased vouchers by location and expiration date.
Save ink and avoid traumatic paper cuts by never printing another voucher or clipping another coupon.
Instantly redeem vouchers for on-demand deals on food, fun, fashion, and wellness.
Use Groupon Goods to enjoy low prices without settling for bargain products.
Collect the fanciest hotel shampoos or travel to exotic destinations with Groupon Getaways.
Get in the spirit of the season shopping fun, themed collections for holidays and events our calendars say are important.
Share Groupon deals with friends, family, and fiscally responsible robots via social media.

BAHAMAS and FLORIDA VACATION PACKAGE


Single Detail Page Misc




Beautiful Ocean Front Condo
One bedroom one bathroom
Washer/Dryer
Balcony
Full Kitchen

Golf N' Stay In Cabo San Lucas 4 Night Resort! Vacation Packages! Cheap Amazing Deal


Single Detail Page Misc




RETAIL VALUE: Up to $2880.00 plus taxes & fees ($260-$330 per night for suite - $90-$195 per person per round of golf based on 8 rounds of golf)
customers pay a small processing fee of just $19.95 to activate then $100 per night (not per person, per night for the room only good for 2 adults and 2 children)...
U.S. and Canada customers only
No timeshares or sales presentations, Guaranteed!
customers will have a ball playing Free Rounds Of Golf, while living it up in a luxury suite for a family of four in gorgeous Cabo San Lucas, Mexico. All accommodations...