Travel dogs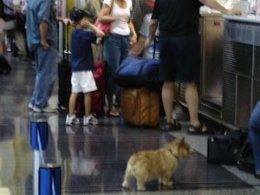 Christine Gilbert loves her dogs so much so that she brings them (almost) everywhere she goes. She's currently perfecting her Spanish in Central America. You can follow her blog, Almost Fearless, to see what she's up to.
When my husband and I adopted our two large, slobbery Labrador retrievers (Molly and Jack), everyone told us that would be the end of our carefree travel days. Each one of them weighs 80 lbs, loves to run around, and has more chew toys than your average teething infant.
Last summer, we brought them to Madrid with us. They flew on Iberia Air, stayed with us in our apartment, and got to know the locals very well ("Que Bonitas!" the locals would say). We learned that traveling with your pets, no matter how big they are, is completely possible. All it takes is a little planning, patience, and jumping through the right hoops. With a microchip and vet certificate, we were clear to travel to most places in the world.
Here are ten tips for taking your pet overseas:
1. Plan ahead. Some countries like the UK require special tests 4 months before you arrive. The site Pet Travel lists the entry requirements by country. Even for Europe, all pets must be microchipped. The Vet Cert has to be signed by a USDA vet. The steps aren't complicated, but waiting times can vary.
2. What's in a breed? If you have a pug or other short-nosed breed, many airlines will not allow them due to increased difficulties they may have breathing on the plane. I've heard lots of folks who bring their short-nosed dogs with them overseas, though, so check with the carrier to make sure they'll let you.
3. Check or Carry? Determine if you are going to check your pet as cargo or bring them on the flight with you. If your pet is less than 25 lbs, it's up to you. If your pet is over 25 lbs, then they must be checked in the cargo area. If you're checking your dog, then you need the correct sized carrier. See #6 below.
4. Call ahead. Some airlines require you to call and make a reservation for your pet; others do not. To avoid confusion, call ahead and find out their policy. You'll also want to inquire about any temperature requirements — there are times when it's just too hot or cold to fly with a pet in cargo.
5. Calculate total cost. In our case, the cheapest flight at $2000 roundtrip charged a whopping $1600 in fees for our dogs (Total: $3200). A more expensive flight at $2500 roundtrip was with an airline that only charged $200 for the dogs (Total: $2700). Note: Go non-stop if you can.
6. Make sure Fido Fits. When buying a pet carrier, we brought our dogs with us into PetSmart and had them test out sizes. Your pet should be able to stand up, turn around and lay down comfortably. Note: The carrier label should say "Airline Approved".
7. Get your shots. For most of Europe, you just need to have a USDA certified vet fill out a form stating your pet has had the appropriate rabies shots. In many places, you also need up-to-date rabies vaccines at least 30 days before departure.
See also: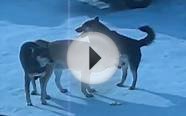 GanGbang DOGS Mating Breeding - Travel and golden business ...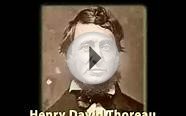 Dog Travel Network - Concord MA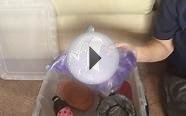 Dog Supplies Series: Travel
Outward Hound 23002 Port A Bowl Collapsible Travel Dog Food Bowl Water Bowl, Large, Blue


Pet Products (Kyjen)




Available in 24 & 48 oz sizes
Folds flat, cleans easily & dries fast
Rugged nylon constructed for added durability
Pet Leso Pop-up Collapsible Pet Bowl Travel Bowl Water Feeder Bowl Dog Cat Portable Bowl -Blue


Pet Products (Pet Leso)




Durable, reusable, fashionable, portable, collapsible, practical, convenient
Always have a water bowl ready for your dog all the time
This portable pet bowl is collapsible and folds down to less than 1/2 inch for easy storage or transport
Easy to clean & top shelf dishwasher safe, suitable for both food and drink.
Package: 1 x bowl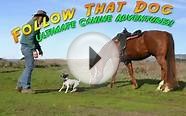 Dog Travel Network - Follow That Dog #1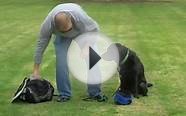 Collapsible Travel Dog Food Bowl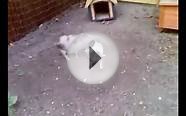 DOG and PIG Mating Breeding - Travel and golden business ...
Travel Collapsible Dog Bowl by For Dog Premium - Set of 3 - Premium Pet Travel Bowl for Food & Water Bowls in Bright Colors


Pet Products (For Dog Premium)




LIGHTWEIGHT, DURABLE AND REUSEABLE - Non-Slip, Set of 3 Mixed Colors Travel Dog Bowl and Pet Travel Bowl and Pet Food Bowls - Ideal for Small & Medium Sized...
GREAT FOR WATER OR FOOD - Our Dog Food Bowl and Dog Water Bowls are Made from FDA APPROVED 100% BPA Free Premium Quality Food Grade Silicone
CONVENIENT FOR STORAGE AND TRANSPORTATION - Collapsible Dog Bowl is 5 inches Wide x 2 inches Height - 0.5 inches when compact - Simply Pop-Up and then Fold Away...
Easy to clean & top shelf dishwasher safe, suitable for both food and drink.
THE BEST PREMIUM QUALITY PRODUCT - Also Comes with a 1 Year 100% Money Back Guarantee - SATISFACTION GUARANTEED

Nutri-Vet Travel-Ease Soft Chews for Dogs, 28-Count


Pet Products (nutri-vet)




Smoke bacon flavored soft chews
Help soothe and calm dogs naturally
Veterinary formulated with tryptophan; chamomile and ginger
May also curb destructive behavior and motion sickness
Great for anxiety in smaller dogs

Nom Nom Puppy Collapsible, Eco-friendly, Portable Travel Pet Water Bowl (12 Oz) with Free Bonus Carabiner Belt Clip - Lightweight, Convenient, Travel Cup, Durable, Pop-up, Silicone Dog Bowl - Pet Safe - 100% Satisfaction Guaranteed (Blue)


Pet Products (Nom Nom Puppy)




ECO-FRIENDLY: This portable travel accessory is reusable for all your walking & hiking adventures -- no waste!
CONVENIENT: Handy belt clip so you can attach the bowl to your waist, backpack or dog s leash. Flat, foldable design collapses to less than 1/2 inch thick.
DURABLE: Sturdy and non-porous Holds up to 1.5 cups of food or water for your dog!
EASY TO CLEAN: Dishwasher-safe (top rack) or hand wash with warm, soapy water
GUARANTEED: 100% satisfaction guaranteed! Happy pets = happy owners!
Popular Q&A
what was the name of that show with the time travelling dog? | Yahoo Answers
Do you Mr. peabody and his boy Sherman?
What airlines travels dogs?
American Airline allows your pet to travel with you but only if they are a cat or dog. They don't allow giraffes. 4 now!