Fun Travel games for teens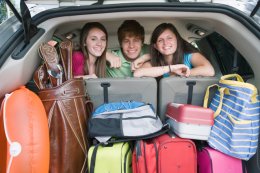 Imagine this scenario: excited to begin your vacation, you head out on the open road with sunglasses in hand, a full tank of gas and GPS set to find the quickest route to your destination. Then, you glance at your teenage kids in the backseat. Memories rush back from previous road trips loaded with whining, bickering, hand-held games and headphones that made your travels seem a little less than family-friendly.
Luckily, you prepared in advance this time, packing three road trip games that will help your teens unplug, join in the fun, and maybe even learn something along the way:
The Fun Facts Game. The goal of the Fun Facts Game is to get to know your family members even better by guessing some funny facts about them. Begin by asking each member of the family to write an unusual 'fun fact' about themselves on a small piece of paper, fold it up and place it into a bag. A leader then picks a fact out of the bag and reads it out loud to the players. Players take turns guessing who the 'fun fact' belongs to, and the player with the most amusing or funny facts wins! Repeat as many times as you like.
The Definitions Game. The Definitions Game requires each person to access a dictionary app on their mobile phone or tablet device. Each player searches for a word they believe no one else has heard of and writes it down. Players then take turns sharing aloud their chosen word and the others write down their best guess at the definition of the word. The winner of this game is the person who gets the definition correct or comes up with the most plausible alternative definition of the word as voted on by the group.
The Celebrities Game. For the Celebrities Game, players write the names of five celebrities on slips of paper, fold them up and place into a bag. A person is selected to pick celebrity names out of the bag and give clues. Each player then has one minute to guess as many celebrity names as possible before time runs out. Play three rounds of the game and give one point for every celebrity name guessed. The player with the most points wins.
Road trips can be memorable, rewarding experiences that your teens will remember for a lifetime if parents take a few steps to prepare in advance. Having a few games ready to go and packing paper, pens and a small paper sack before hitting the road can help you make the most of your family time wherever you are headed. Safe travels to all – and game on!
See also: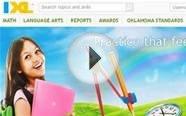 Fun Math Games For Teens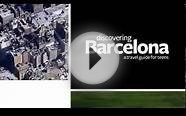 Discovering Barcelona, a travel guide for teens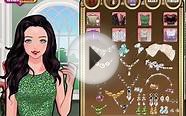 Vanity Fair Make Up- Fun Online Fashion Games for Girls Teens
I've Never On The Go Card Game - Get The Scoop on Your Family and Friends, A Funny Story with Every Answer, Family Edition For Ages 8+


Toy (INI, LLC)




A fun, laugh-out-loud card game for families, friends, and neighbors
It s fast paced, fun and easy to learn and play - includes 110 I ve Never Cards
You won t believe the things your friends and family members have done
Connect with your friends and family in a fun way that s engaging and entertaining
Ships directly from Amazon - get it just in time for the holidays!
Would You Rather Classic Card Game


Toy (Zobmondo)




40 cards with 160 questions, 2 choice Chips in a a travel friendly box.
Ages 12 to adult, 2 or more player game.
Read the would you ratherquestion, then let the conversation and laughter rip!
To win you must collect 5 cards by coectly predicting what the others will do.
Fun take with you anywhere game for groups and families.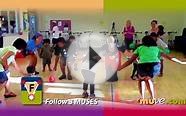 Fun Family Activities - Dancing Games for Children, Teens ...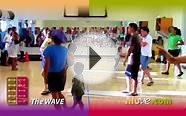 Fun Family Activities - Party Games for Children, Teens ...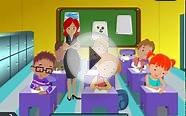 A Day At High School Game - Walkthrough - Fun Games for Teens
Vertical Vortex Traveling Interactive Spring Toy Random Bag Colors


Toy (Top Quality Goods LLC)




The Traveling Vertical Vortex Toy! Arrives in a colorful (random pick) Carry Bag!
To See the COMPLETE Vertical Vortex Line (including choosing your own color bag), click the logo Vertical Vortex under the product title.
Travel the Vertical Vortex along your arm or transfer from arm to arm! or to a friends arm!
Goes from Flat to a Full Vortex in an instant, made of a continuous stainless steel band.
Fabulous Fun for Everyone (ages 6 to 106)

SouvNear Handmade Wooden Labyrinth Board Game Ball in Maze Puzzle 5'' Fun Games Kids Teens Children


Toy (SouvNear)




Exclusive design
If you love the classic game of Labyrinth, you ll be thrilled with this ingenious adaptation in beautifully grained Indian rosewood sheesham ,Playing pace to capture...
Getting the balls into the right slots is much trickier than what it looks, giving you and your loved ones hours of enjoyment
The path is difficult but you find great inner contentment once you coax all the three ball in the rightful space
Be amazed with the unique benefits: Handheld labyrinths can help promote fine motor skills, hand muscle development, coordination and concentration in kids

You Gotta Be Kidding Card Game


Toy (Zobmondo)




40 cards with 160 questions, 2 choice Chips in a a travel friendly box.
Ages 7 and Up, 2 or more player game.
You Gotta Be Kidding gets kids and grown ups thinking, laughing, reasoning, and having a blast making goofy decisions.
To win you must collect 5 cards by coectly guess what your friends will say.
Fun take with you anywhere game for groups and families.
Popular Q&A
What are Fun Online Games for Teens?
There are many including Runescape, World of Warcraft, and more, although those are the two most popular.
What are some fun travel games for teens?
Any hand held electronic game is usually the best bet. If you have something like a nintendo DS this will entertain teenagers for hours. If you dont then there are cheap hand held games or even card games can be entertaining for shorter trips of maybe 2 hours or less.