Fun Travel games for kids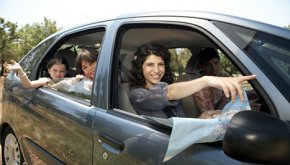 Road trips are as integral to summer as barbecues, camp and swimming. But if a long car drive is all about getting from Point A to Point B, why not plan your next family road trip as a road journey instead?
A journey suggests new experiences, exploration and learning, all of which are possible during family travel. Kristin Townsend, a mom and educational consultant from Burke, Virginia, shares her motivation for using time in the car for creative games: "Not only do they get our minds moving, but they start a lot of interesting discussions and help my husband and me clue in on what our kids are thinking about these days."
Use any of these creative car games or curiosity questions to make your next journey more enjoyable without having to pack any extra supplies!
"That's not something we see every day!" Karen Burkhart, a mother of two elementary school-age boys who travels regularly between the United States and Canada, plays this game every time they visit her family and friends in Canada. Alpacas, French-language signs and ferry crossings have been among the creative things the Burkhart family has spotted during long car journeys. Burkhart comments, "We have some good laughs!" Try this activity either as a game you play the entire time you are in the car, or as a speed game to see who can spot the most unusual or out-of-the-ordinary item during a set time interval.
"I wonder where that car is going?" A fun game to play with very young children. Choose interesting vehicles and make up stories, such as a grandma visiting her grandkids, a family traveling to go camping, or a big rig operator and what's in his haul. Another way to make this game educational is to look at the state on the car's license plate and determine if the car is going toward or away from the state.
Category ABCs. Pick a category such as fruits and vegetables, first names or even PBS KIDS characters and go through each letter of the alphabet, taking turns coming up with items beginning with the letter. For an extra challenge, go backward through the alphabet.
The Alphabet Hunt. For younger children, instead of trying to think of words that start with a certain letter, encourage letter recognition by working your way through the alphabet visually, suggests Anna Grashorn, mom to a young son in Columbus, Ohio. She encourages using signs, billboards, license plates or anything else outside your car to work your way through the ABCs.
The License Plate Game. Make a list of all the different states' license plates you find on your route. To make the game more interesting, have goals and prizes, such as a special snack when you find 10 states or a prize for the first person to find a license plate from a state with a certain letter, such as N, in its name.
"Let's Google It!" If you have access to a smartphone...
See also: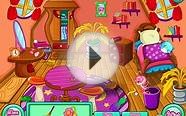 Fun Hairstyle Makeover game for girls and kids - First ...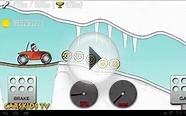 Fun car | The best Monster Truck games for kids | Cartoons ...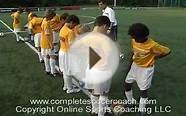 Fun soccer game for kids
Cut the Rope 2


Mobile Application (ZeptoLab)




ALL NEW LOCATIONS TO EXPLORE! Travel through an interactive map to discover new locations filled with candy collecting, rope cutting action.
ALL NEW CHARACTERS TO MEET! Find 7 new characters, the Nommies, to help you on your unexpected journey.
ALL NEW HATS TO BRAG ABOUT! Customize Om Nom, choose your favorite candy and select your finger traces.
ALL NEW ADVENTURES FOR OM NOM! Experience completely new graphics, sound and gameplay elements, including the ability to move Om Nom.
ALL NEW MISSIONS! Collect the perfect number of stars and strategically gather fruit to complete the mission in each level.
Family's Game Travel Pack


Mobile Application (Soft Motion Labs)




The ultimate game pack for your holidays !
20 games to play with
Up to 6 players on a single tablet
Local & online leaderboards
Fun and puzzle for all the family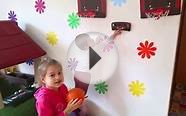 Indoor playground fun cool. Basketball games for kids and ...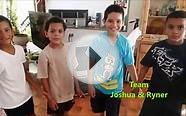 FUN OUTSIDE GAMES FOR KIDS !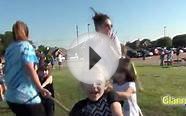 Field Day at School with fun outdoor games for kids and ...
Hearthstone: Heroes of Warcraft


Mobile Application (Blizzard Entertainment)




JUMP RIGHT IN: Fun introductory missions bring you into the world of Hearthstone s intuitive gameplay.
BUILD YOUR DECK: With hundreds of additional cards to win and craft - your collection grows with you.
HONE YOUR SKILLS: Play in practice matches against computer-controlled heroes of the Warcraft universe. Thrall, Uther, Gul dan - they re all here!
COLLECTION TRAVELS WITH YOU: Your card collection is linked to your Battle.net account - enabling you to switch your play between tablet and desktop with ease.
AND FIGHT FOR GLORY: When you re ready, step into the Arena and duel other players for the chance to win awesome prizes!

Travel


Mobile Application (Zombies Craft Apps)




Variety of beautiful puzzles it is the best app! More to come!
Simple & intuitive child-friendly interface
Fun addictive challenging gameplay.

Hidden Object - Time Traveler's Journey


Mobile Application (DifferenceGames LLC)




Hunt for hidden items across time and space!
Choose Campaign or Free Play
Fun bonus rounds
Mini games
Popular Q&A
well you might start with hid/ingo/seek or tage mabe you showd read or thing of a good game
Well there are many different ones but here are a few: Club Penguin, Fantage, Roblox, Roly Poly Land, Stardoll, Cartoon Network Games, Poptropica, Webkinz, Minecraft, and Panfu.