Fun Travel games apps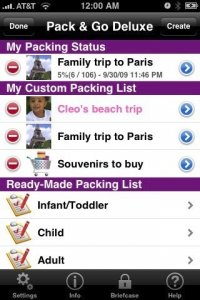 The holiday season is upon us and along with the food, festivities and fun comes the joys of traveling. Whether near or far, traveling with kids brings its own set of challenges. Regardless of whether you are embarking by plane, train, or automobile, anything longer than an hour or so will inevitably result in antsy kids and "are we there yet?" whines.
In an attempt to ease some of the hassles of traveling – especially when battling the legions of fellow travelers during the holiday season – the following is a list of iPhone apps for making that long journey a little easier.
Note: Due to the sheer number of travel-related iPhone apps available, this particular list was compiled with only US travel in mind.
Before the journey even begins, packing yourself and other family members requires a great deal of organization. If you're traveling with young children, things get more complicated when there are essentials like diapers, wipes, formula, bottles and baby food that you need with you.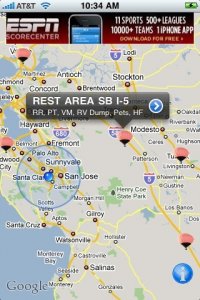 This app enables you to pick from a master catalogue of hundreds of items and create your own lists to ensure nothing gets left behind.
Cost: $2.99
When you're driving with the family on the Interstate and nature calls, knowing where the closest rest stop is can be a lifesaver. With this handy app, your location is constantly updated and rest stop information, i.e. rest rooms, gas, food, pet walking, vending machines, etc., is available so you can determine where to stop based on whether the kid needs to go or the dog does.
Cost: Free
ZuiTube is like a kid-friendly version of YouTube with more than 60, 000 videos that have been pre-approved by parents and teachers. There are many different channels available that appeal to kids of all ages and contain videos in categories including Hannah Montana, National Geographic, animals, sports, and many more. It's great for keeping the kids entertained in a G-rated way.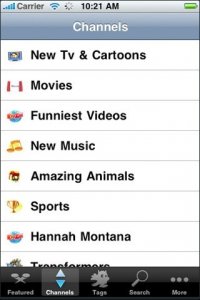 Cost: Free
MotionX GPS Drive is a "super app" that combines the functions of multiple applications into one. First and foremost is the navigation, providing essentially the same service as any standalone GPS system on the market (live voice guidance is free for the first 30 days and is available for a cost thereafter of $24.99 per year). In addition to navigation, this app also identifies the closest gas stations, restaurants, grocery stores, hospitals and more, and gives you the directions for getting there.
Don't be put off by the higher cost of this app – it is well worth the investment for any traveler. iFlyPro enables you to track flights in real-time, and also provides detailed information about every airline and airport, including terminal maps, amenities and restaurants at each terminal. It could be extremely helpful when you're in an unfamiliar airport and have hungry kids who are demanding some McDonald's.
Cost: $6.99
This app blows the license plate game out of the water. Family Car Games is a fun, interactive application for the entire family to enjoy on those long car rides. There are 100 options available including guessing games, word games, car radio games, and memory games. It also includes a fun spinner function that picks games for you at random.
See also: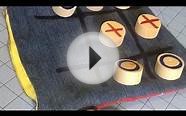 Make a Fun Travel Tic-Tac-Toe Game - DIY Home - Guidecentral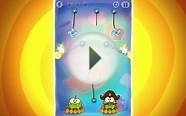 Cut the Rope: Time Travel - Gameplay Trailer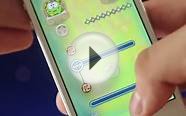 AppQuest - Cut The Rope: Time Travel (iOS/Android App ...
Cut the Rope 2


Mobile Application (ZeptoLab)




ALL NEW LOCATIONS TO EXPLORE! Travel through an interactive map to discover new locations filled with candy collecting, rope cutting action.
ALL NEW CHARACTERS TO MEET! Find 7 new characters, the Nommies, to help you on your unexpected journey.
ALL NEW HATS TO BRAG ABOUT! Customize Om Nom, choose your favorite candy and select your finger traces.
ALL NEW ADVENTURES FOR OM NOM! Experience completely new graphics, sound and gameplay elements, including the ability to move Om Nom.
ALL NEW MISSIONS! Collect the perfect number of stars and strategically gather fruit to complete the mission in each level.
Family's Game Travel Pack


Mobile Application (Soft Motion Labs)




The ultimate game pack for your holidays !
20 games to play with
Up to 6 players on a single tablet
Local & online leaderboards
Fun and puzzle for all the family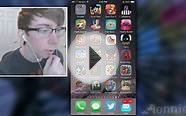 APPLE WATCH GAMES (Twitch Stream #2)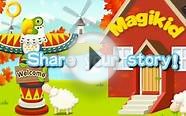 Fun Kids Game App for iPhone & iPad - Magikid Circus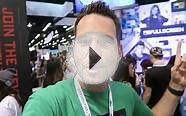 ALL FUN AND GAMES AT VIDCON (7.24.15 - Day 1211)
Hearthstone: Heroes of Warcraft


Mobile Application (Blizzard Entertainment)




JUMP RIGHT IN: Fun introductory missions bring you into the world of Hearthstone s intuitive gameplay.
BUILD YOUR DECK: With hundreds of additional cards to win and craft - your collection grows with you.
HONE YOUR SKILLS: Play in practice matches against computer-controlled heroes of the Warcraft universe. Thrall, Uther, Gul dan - they re all here!
COLLECTION TRAVELS WITH YOU: Your card collection is linked to your Battle.net account - enabling you to switch your play between tablet and desktop with ease.
AND FIGHT FOR GLORY: When you re ready, step into the Arena and duel other players for the chance to win awesome prizes!

Travel


Mobile Application (Zombies Craft Apps)




Variety of beautiful puzzles it is the best app! More to come!
Simple & intuitive child-friendly interface
Fun addictive challenging gameplay.

Hidden Object - Time Traveler's Journey


Mobile Application (DifferenceGames LLC)




Hunt for hidden items across time and space!
Choose Campaign or Free Play
Fun bonus rounds
Mini games
Popular Q&A
What is some fun games in the app store?
Temple run, Dead trigger, Angry birds, Fruit ninja, Words with friends, Jet pack joyride
I like: Dumb ways to die & Candy Crush