Travel New Zealand with kids
Still in Singapore: suitcase management
My hatred of packing is topped only by my loathing of unpacking. So I hit Planet Traveller, Muji and Daiso. Now each kid has a separate colour-coded bag for their undies, tops and bottoms: I can find everything quickly, I can pull one thing out of the suitcase without the rest spilling over the floor, and the clothes stay pressed and clean.
I like this system so much, I do it for my own clothes. And my husband's.
Then I'm unstoppable: I bag up cosmetics, kid cosmetics, a first aid kit, a smaller first aid kit for the car (a second aid kit?), a sun-and-bugs kit, plugs and cables, travel documents, colouring books, pens and pencils. When I run out of special (read: expensive) travel bags, I use Jiffy bags. I would shrink-wrap the kids if I could.
But it worked: order prevailed for two weeks.
Days 1-3
Fort Furniss conquering New Brighton beach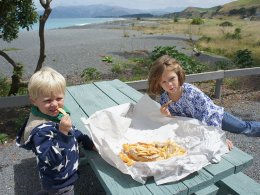 Christchurch: unwind to child pace
On the first afternoon we happen upon New Brighton beach, where gulls drop clam shells from a great height to smash them open on the sand. The kids spend hours collecting them to decorate their fort.
That afternoon sets the tone of the trip. We do have early starts and an itinerary, but the impromptu discoveries of New Zealand's natural treasures create the special moments.
Playing hide and seek in the long grass beside the Christchurch gondola, climbing trees outside Nelson's cathedral, exploring exposed roots on a washed-away beach on the Otago peninsula… we loaf about at the sunny-day pace that childhood is made of.
Day 4
Sausages and chips with a view
Christchurch to Nelson (423km, 6 hours): the first road test
Normally, I can't drive from Tanglin to Takashimaya without tiny tears and tantrums. How can I defuse the time bomb on the back seat?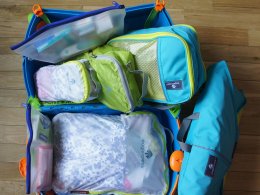 Lucky dip
As we speed along the coast road to watch whales in Kaikoura, I pull out my secret car weapon: the lucky dip.
Each kid has a "briefcase" – a plastic wallet from Daiso – containing a clipboard to press on and an enticing array of printouts, novelty pens, stickers, easy crafts and other doodads. They select one item per leg of the journey. They are not allowed to touch, hold or inspect the briefcase, which is hidden away to preserve its allure.
Somehow, the wriggly duo are delighted to make garlands from pipe cleaners and stick dots into scrapbooks. I sit back and count long white clouds.
Car Bucks
After an emotional climax involving dolphins and cake, the second leg of the drive gets fractious. But, thanks to Pinterest, I have Car Bucks.
In return for minding the car rules – no shrieking, pinching or tedious repetitions of "how much further?" – they receive a green souvenir note. Car Bucks can be redeemed at ice cream stands and gift shops across the South Island (although the shop assistant might look surprised).
Cultural orientation
With one iPad, one auxiliary cable from Sim Lim Square and one subscription to Spotify, we access a world of culture. When they tire of fairytale audiobooks, we switch over to the "family road trip" playlist. They rock out, while I try to explain the lyrics to "Bohemian Rhapsody".
See also: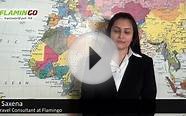 Travel to New Zealand with Flamingo Transworld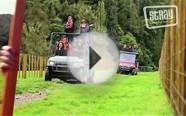 New Zealand Adventure Travel With Stray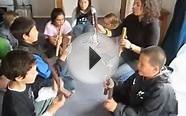 Maori Kids playing with wooden sticks, New Zealand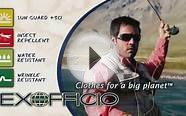 New Zealand Adventure With A Purpose Travel Documentary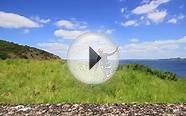 New Zealand with Contiki - Ways to Travel with #NOREGRETS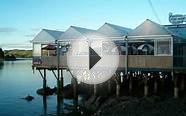 New Zealand
Popular Q&A
Why New Zealand kids are spoilt?
New Zealand kids are no more spoilt than children of any other western culture, such as the United States, Europe or Australia. Children in these westernised nations have a very high standard of living, and have come to expect more materially as a result. Where credit is readily available, and demand can be supplied immediately, children and adults tend to be more "spoilt".
How does santa travel to see kids in New Zealand villages?
he take them for a ride in his sleigh!!!! ohhh yeaaa