Travel New Zealand
As soon as a blog post about New Zealand needs writing, I always seem to be the first at STA Travel Towers to stick my hand up. (I definitely don't throw myself at our editor Lisa's feet and beg, "Pick me! Pick me!" Honest.).
Why do I love writing about New Zealand? Well, because I love New Zealand. I'm lucky enough to have been twice in the last year: once to the South Island in June when it was covered in snow – white, serene and magical; and again to the North Island in February when the sun was out, the stunning landscapes were lush and green, and the skies were blue with long wispy clouds (it's not called the Land of the Long White Cloud for nothing). Two very different experiences, but both equally amazing.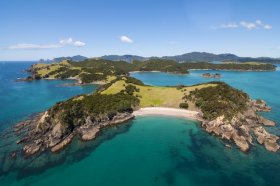 New Zealand: what's not to like?
Obviously, I'm not alone in my love for New Zealand. Everyone I've ever spoken to on the subject – be it friends, colleagues or you, our lovely customers – has fallen head over heels in love with this out-of-the-way country that has a population of just 4 million people.
Just what is it about New Zealand? What's all the fuss about, eh? Well, I'm going to tell you. With the help of our Twitter community, here are 49 reasons why this wonderful country rocks our world.
49 reasons the world is totally in love with New Zealand
1. There are more adrenalin sports than you could shake a stick at. Where else could you bungy jump, canyon swing, sky dive, jet boat ride, scuba dive and more, all in the same day if you wanted too? Basically, nowhere else.
2. You can roll down a hill in an inflatable ball in Rotorua.
3.
— Clare Greenwood (@cegreenwood)
6. It's home to The Hobbit. And Lord of the Rings. Love it or hate it, it's a movie phenomenon that brought the beauty of New Zealand to the masses. See the movie scenes for yourself and pay a visit to Hobbiton.
7.
— Alice Young (@manc_alice)
8. This country is made for road trippin'. The population is only 4 million people – that's hardly anyone – so you'll often have long stretches of road to yourself.
10. You can surf on sand dunes in Northland.
11. Every year as part of the Queenstown Winter Festival, Coronet Peak is cleared of skiers and snowboarders so that the dogs can have a go. Seriously. Speight's Dog Derby sees people and theirs dogs racing down a snow covered mountain. Why? Why not? See the dogs in action:
12. New Zealand produced singing sensation Lorde. Which is pretty cool isn't it.
13. Not only is New Zealand home to the world's best wine (FACT), you can go to the wineries and taste it from the source. Hick.
14. Kiwis are incredibly proud of their Maori heritage. The language, culture and traditions are still a massive part of modern New Zealand.
15. There are no snakes in New Zealand. So you're less likely to die in New Zealand than most other places. Bonus!
See also: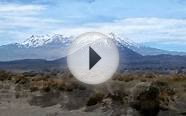 New Zealand - North Island - Travel Video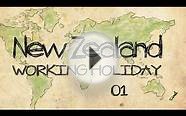 New Zealand - Travel & Job Search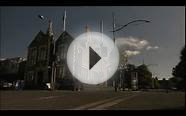 Elixir Travel New Zealand
New Zealand: By Locals - A New Zealand Travel Guide Written By A New Zealander: The Best Travel Tips About Where to Go and What to See in New Zealand (New ... Zealand Travel, New Zealand Travel Guide)
eBooks (BS Publishing)