Travel New Zealand on a Budget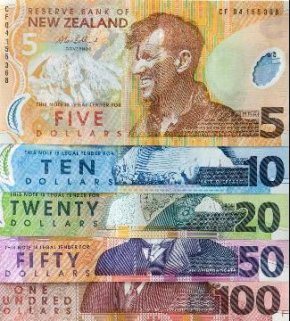 When I went to New Zealand, my goal was to live within a budget. After paying $15 for lunch I knew New Zealand was going to be more expensive than I had originally thought. While I work and travel and could afford $15 for lunch, I wanted to live within a budget that would be realistic for travelers who don't work while they travel.
I came in below my budget but before you congratulate me, there are three reasons why this happened: I stayed with friends for two weeks, Base and Nomads gave me free accommodation, and my bus passes were free.
If it weren't for these three reasons, I would have spent about $120-140 NZD per day. Why? Because I didn't cook like I intended and I didn't drink as little as I hoped I would. I enjoy going to restaurants and eating good meals. I hate cooking in hostels when a million people are bumping into me and no one cleans the dishes. I'm a great cook but I'm very particular about my kitchen.
Despite that, I kept an eye out for costs and prices. Except for fancy meals, I did everything the other travelers did. I lived off groceries for a bit, took advantage of cheap goon and beer, I took the same buses, and overall, tried to get an idea of what New Zealand on a budget would look like, which would be something like this:
Hostel: $27 NZD per night for a 6 bed dorm.
Food: $20-40 NZD per day if you eat out or about $50 per week if you are cooking your food.
Drinking: $5-7 NZD per beer, $7-10 NZD for a mixed drink.
Transportation: $20-40 NZD per trip on the public bus.
Internet: $4 NZD per hour, $15 per day, $150 per month.
Activities: $80-500 NZD.
On a super tight budget, you can expect to spend about $40 NZD per day not counting transportation or activities. Two German girls I knew got by on around $30 NZD per day by Couchsurfing, working on farms in exchange for room and board, and cooking every meal. It is possible to spend very little if you really pick and choose your battles.
However, for most travelers that isn't realistic. Realistically, you'll stay in hostels, eat out a few meals, and have a few drinks. A realistic daily budget, including dorm bed, food, drinks, internet, and miscellaneous spending would be about $70, excluding major activities. Depending on your food and drink needs, you could probably do it around $50 NZD per day if you ate the majority of your meals in.
After that, you'll spend the rest on activities. A bungy jump is between $100-250, a skydive is $500, the Waitomo glowworm caves are $100-200, Fox Glacier trekking is about $100, and the Tonagriro crossing is $50. AND those are just a few of the many activities you can do. The point: these activities are not cheap and can really add up.
Transportation costs vary depending on whether you take the greyhound, backpacker buses, hitch, or hire a car. Hiring a car is the cheapest way to go and great if you can find a group of people. Backpacker buses can also offer good value.
See also: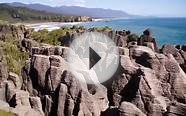 New Zealand Beaches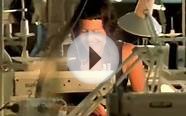 New Zealand Educated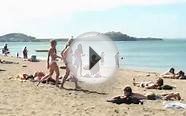 Auckland New Zealand Travel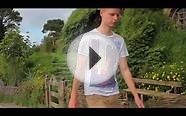 Pure New Zealand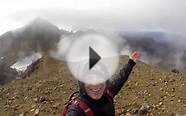 travel 10 new zealand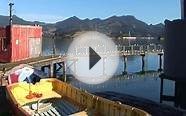 Dunedin, New Zealand
Popular Q&A
What are different ways to travel through New Zealand?
Some different ways to travel through New Zealand is going around the border, or city hopping. City hopping is an efficient way of visiting all the popular places in a short amount of time. One can also take a tour around New Zealand.