Traveling by Air Tips

Traveling With Your Wheelchair or Scooter
If you travel by wheelchair or travel by scooter, make sure your wheelchair or scooter is in good working order before you leave home. If your chair has not been serviced recently, send it to a repair shop for a general check over. This extra effort can save the heartache of suffering a breakdown overseas; save the time wasted trying to locate a repair shop and save the time wasted waiting for the repair.
For domestic travel, place your name and address on your wheelchair and on all removable parts before leaving home. A return address, sticky mailing label covered by a piece of clear tape works well for this task. However for international travel during times of heightened security, consider using a label that displays only your name
If your wheelchair is equipped with pneumatic tires, bring along a small repair kit containing the items necessary to change a flat. Bicycle repair shops have all types of nifty, compact, repair kits you can bring along. Access in Europe and other parts of the globe is not only different than access in your home town - it's also farther away from your local resources. For this reason, make sure your equipment is in top working order before leaving home.
Cruise Travel: Tender vs. Docking
(Requires Adobe Acrobat Reader®)
To "see" tender photographs click HERE
To "tender" is to disembark the ship by a small boat that is used to ferry passengers to shore from a ship at anchor. During a tender operation the ship is not at a pier and can be as far as 1/2 mile from shore. Disembarking by tender is handled differently by every cruise line but most provide plenty of hearty physical assistance to carry your wheelchair onto the tender. Passenger disembarkation by tender is always under the final control of the ship Captain. Weather, sea and tidal conditions, or mechanical failure can prohibit some or all of the passengers from disembarking the ship by tender.
Disembarking at a pier can involve three forms of assistance. If you are mobile, you can walk down the gangway with assistance. If you are a mandatory wheelchair traveler, the crew can gently carry you down the gangway in your wheelchair (if you don't mind), or the crew will use what we call "the creepy crawler" to mechanically take you and your wheelchair down the gangway. The "creepy crawler" mounts under your wheelchair and actually "walks" your wheelchair down the stairs of the gangway while you remain seated in your wheelchair. Some folks like the "creepy crawler" while others like the personal attention of being carried down the gangway by hearty men.
If you bring a scooter or an electric wheelchair on your cruise, you can not expect the crew to carry you off the ship while you are seated in your electric wheelchair or scooter. There's too much weight, too much bulk and the center of gravity is too high to attempt a seated transfer. To safely disembark in an electric wheelchair or scooter at a pier, or by tender, you should transfer into a manual wheelchair and be portered down the gangway separate from your scooter or electric wheelchair. At the bottom of the gangway the crew will reunite you with your chariot...and off you go.
Travel By Airplane

Download this article (Requires Adobe Acrobat Reader®)
See also: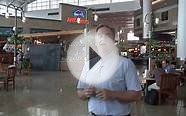 Airport Travel Tips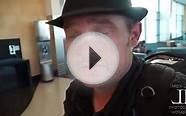 5 Tips for Air Travel with Luggage by Professional ...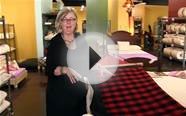 Hammock Camping and Travel Tips by Mountain Air Organic ...
Travel Pillow - KohbiTM Travel Bliss Memory Foam Neck Pillow - Premium Neck Support Pillow for Comfort Rest. Free Bonus Travel Tips Ebook. Luxurious Plush Astral Blue Velour Washable Cover. Lightweight Neck Rest Pillow, Airplane Pillow - Guaranteed.
Home (Kohbi)
REST AND SLEEP blissfully through your flight or trip without a stiff neck. Memory foam is dreamy. Z It provides the perfect balance of support and softness. KohbiTM...
PREMIUM QUALITY: Highest quality hi-IQ dynamic-density premium thermal-sensitive memory foam that molds to your natural contours for a custom fit. Extra-strong high-density...
SUPERIOR VALUE: Superior comfort and durability compared to other foam, inflatable or bean filled travel pillows. Better than the inflated-price $40 to $80 travel...
VERSATILE: A must have for long trips or plane rides. Train, plane, bus, car, reading or watching TV. Support pillow provides needed comfort for persons with neck...
THE BEST CHOICE. The ONLY Travel Pillow Backed by a Lifetime No-Hassle Free Replacement and a 5 year 100% Money Back Guarantee
Bru Joy Travel Pillow Neck Inflatable Travel Head Rest Kids Adults - Blow Up Get Desired Support for Airplanes Camping Sleeping Car Driving Home Office Snaps Bath Spa - Premium Quality - Super Soft - Convertible 2 in 1 U Shaped Waterproof Washable - Comes In An Envelope Pouch For Easy Storage & Carrying - No More Neck Pain - SAVE EXTRA 10% + FREE SHIPPING For 3 and More, Blue Or Red
Home (Bru Joy)
CHOOSE FROM TWO COLORS! ROSY RED FOR HER & NAVEY BLUE FOR HIM - BOTH COMES IN A MATCHING POUCH! - PLEASE REFER TO PICTURE # 3 FOR A SIMPLE YET HELPFUL USER TIP!...
ERGONOMIC DESIGN & REVERSIBLE - Small extra high bolster keeps your neck in the right position while resting and prevents a stiff neck effectively, as a result...
MULTI-FUNCTIONAL & FLEXIBLE - Fits most necks therefore is suitable for kids, teenagers and adults. Bru Joy Travel Pillow is a must-have for the whole family...
RENOVATED VALVES & SUPER COMOFRT MATERIAL - Easy 3 or 4 breathes inflation and quick deflation. Tips - Squeeze valves root area for easy inflation and quick...
SPECIAL INTRODUCTORY PRICE & 100% SATISFACTION GUARANTEED - Save up to 60% during promotional sale period. This great offer won t last long, so better hurry!...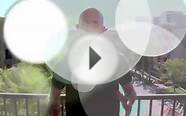 Air Travel Tips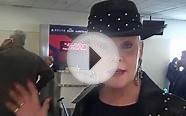 Health Tips for Air Travel by Duke and the Doctor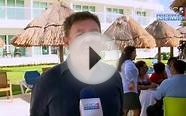 Important tips when traveling by air to Mexico
101 Tips for Traveling on a Budget


Mobile Application (KoolAppz)




Learn how to make smart, achievable travel goals
Find out how to get hotel and airfare deals
See other great travel tips to make the most of your vacation

How To Find Cheap Flights: 8 Secrets About Airline Industry They Are Still Keeping Away From You And How To Use Hidden Loopholes To Always Get Best Deals ... Fly For Free, Budget Travel, Cheap Flights)


eBooks



Rocket Socket Portable Car Battery Jump Starter 400 Peak Amp with (Power Bank Phone Charger 10000mAh) - Emergency Laptop Power Source Flashlight for Camping and Traveling


Automotive Parts and Accessories (Tii Trading Inc)




Feature: Built-in 10,mAh power bank with (12V / 16V / 19V) DC output, it features a key switch to choose different voltages, LED indicator showing the status, 6-in-1...
Safely After Dark: Built-in Super bright LED flashlight with three mode (High, Strobe, and SOS)
Phone Saver: No need to worry if your phone is running out of battery; USB output offers 2.1A that can delivers the fastest charge to most phones and tablets.
Unique design and Compact Slim Portable Jump Starter with 400 Amp Peak can start a dead battery up to 15 times.
Built-in protection features: over current protection; short circuit protection; overload protection; over-voltage protection; over-charge protection