Traveling Girls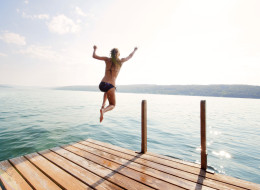 Cavan Images via Getty Images
Without going too much into it, I understand her article is satirical, but many people do look at those qualities of female travelers and believe them to be negative. I am simply showing how the wonder of travel can influence our day to day life rather than always lead us to wanting more. (This is also inspired by Rosemarie Urquico's "Date a Girl who Reads.")
This is my reply...
Date a girl who travels. She is the one with the sun kissed skin and lightly scattered freckles. A sense of wellness radiates around her, paired with plump healthy skin and a twinkle in her eye.
Date a girl who travels. She is less materialistic. She doesn't dote on possessions but rather treasured experiences. Expensive presents are unnecessary, rather give her photographs she can have with her at all times. She can see those that live with less, recognize the small fortunes of happiness.
Date a girl who travels for somewhere is always home. She values her time there and relishes hearing about normalcy even if it's not long before her feet start to itch again. She is proud of her hometown for it is a new city for someone else to explore.
Date a girl who travels. She is the hardest working woman you will know. She will most likely hold down two or three jobs to fund her adventures. Not to mention an entrepreneur turning her travels into an income source. She is smart and knows that these days many employees find international travel favorable in future candidates.
Date a girl who travels for you will always be pleasantly surprised. She navigates unknown cities with a great sense of direction but also enjoys the spontaneity of getting lost.
Date a girl who travels. After many missed flights, wrong turns, delays, bad street food and bad restrooms to deposit said food, she is easy going and adaptable. She is prepared for bumps in the road literally and metaphorically. Life throws curve balls and she smacks them right out of the park
Date a girl who travels because she is supportive and understanding. She is conscious you may not ever be as travel orientated as her but she will always be fun, take what life has to offer and help you do the same. As a bonus she will put up with snoring and farting because she has shared a 20 bunk hostel room.
Date a girl who travels as she engages with worldly company learning the history, culture and behaviors of societies, which is sure to impress the parents. She is used to befriending strangers, thriving at conversation. She will always be open to meeting new people and impress at your work social engagements.
See also: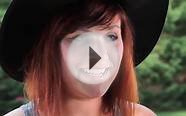 Inspired - Traveling with the girls!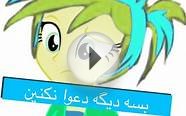 Travel girls part ۲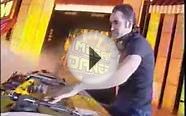 Live Monta Feat Steph - Travel Girl
Tinksky® Retro Girl's Student School Bag Traveling Outdoor Shoulders Bag Knapsack Backpack (3693Wine)


Sports (Tinksky)




Brand new and fashion design.
Material: PU Leather; Inner lining: Taslon
Size: 10.8 inches long*4.3 inches wide*13 inches high; Measured by hand, small size error is allowed.
Structure: The main zipper bag
Because of differences of display color of each brand computer, small color difference is reasonable.
6.25 inch Red Manmade Leather 3-Drawer Earring Necklace Bracelet Travel Case Jewelry Box Storage Organizer with Lock


Home (MyGift)




The top of this jewelry box lifts up to reveal an interior space that includes 2 straps with holes for organizing earrings, 2 compartments featuring velvet lining...
Covered in red manmade leather, this durable jewelry travel case also comes with a key to keep your jewelry protected and securely in place.
Features Mirror-backed lid, a drop-down panel on the front that reveals 3 drawers perfect for storing and protecting your favorite pieces of jewelry.
A chic-yet-practical design paired with the classic red manmade leather make this jewelry organizer box as much of a stylish fashion statement as the jewelry you...
Approx. Dimensions: 6.25 H X 9 W X 6.25 D
Disguise Anna Traveling Toddler Classic Costume, Medium (3T-4T)


Toy (Frozen)




FROZEN (DISNEY)
Officially Licensed Disney product!
Girls will love this costume just like from the movie!

New Wayzon Brown Soft PU Leather Women Backpack with Zipper Rivet Decoration PU Schoolbag Travelling Bag for Girls


Sports (New Wayzon)




Material: soft pu leather
Occation: traveling, school, daily activities and outdoor activities.
Color: Brown
Size: 36*31*13CM
Wight: 480g

Floxite LED Lit Travel and Home, 10 x Mag


Home (Floxite)




Distortion-free glass
Folds down to 1 thick for travel
8 LEDs illuminate your face