Travel Tips for Jamaica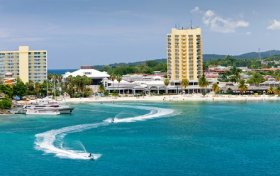 Keep in Mind...
It's the home of reggae From ska, rock steady and dancehall to anything by Bob Marley, you'll hear a lot of great music wafting through the hotel lobbies and vibrating poolside.
It's the home of jerk seasoning This spicy-smoky rub tastes good on many types of meat, fish and even tofu. Try it for yourself and then take a few jars home.
It's the home of James Bond Author Ian Fleming wrote many novels and short stories about the secret agent from his home on the north coast.
To many, Jamaica is the heart of the Caribbean. The birthplace of reggae music, the Rastafari movement and all-inclusive resorts, Jamaica symbolizes many of the things most loved and, perhaps, most misunderstood about the region. A simple remedy to clear the confusion? Come to the land of sugar cane, coffee and limestone, and form your own opinion. Your new ideas are bound to be swathed in cream-colored beaches, bordered by rugged Blue Mountains, anchored in foamy waterfalls and set to a dancehall soundtrack.
Most who travel here don't leave the comforts of their all-inclusive resort; those who do typically don't venture too far outside their immediate area. As the third-largest island of the Caribbean, Jamaica is hard to cover in one trip. Rather, it's best to choose your activities and vacation priorities, then make your hotel plans accordingly. Of the three main tourist pockets on the island, westernmost Negril is popular for its beaches and upscale accommodations; northwestern Montego Bay is well-liked by golfers; and Ocho Rios in the northeast appeals most to adventurous types. Some (but not many) visitors choose the eastern area of Port Antonio to try the top-notch surfing at Boston Bay Beach, the hiking along the Blue Mountains and the river rafting along the Rio Grande.
How To Save Money in Jamaica
Learn to haggle Bargaining for a better price is expected and encouraged in many souvenir shops. When visiting the craft vendors or taking a cab ride, don't accept the first amount quoted to you.
Pay for it all upfront Jamaica is the nerve center of the all-inclusive. Many of the resorts include more than just food and drinks in their packages.
Eat on the go The tastiest food is sold by street vendors, and often costs far less than restaurant cuisine.
See also: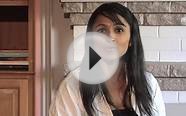 Tips for a Nervous Flyer : Travel Tips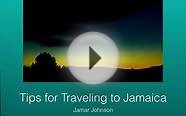 Tips for Traveling to Jamaica | Jamar Johnson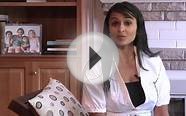 Tips for People Traveling in Jamaica : Travel Tips
Jamaica - FREE Travel Guide


Mobile Application (MobileReference)




✔ GPS map loads to your smartphone memory - no network access needed once the app is downloaded.
✔ GPS map displays your location along with nearby sights and attractions.
✔ MobileReference guides use vector-based maps so they load quickly and are easy to zoom and scroll.
✔ Unlike other travel guides, GPS coordinates for attractions have been verified by users on the ground.
✔ Attraction articles can be accessed from both an alphabetical and a categorical index.
✔ Top 10 attractions article features sights that no visitor should miss.
✔ Articles include tips on what to do and see in your destination.
✔ Articles can be added to a list of favorites.
✔ The top restaurants have been individually selected by MobileReference editors. These restaurants are marked by a star in the EAT chapter and are plotted on the...
✔ No ads
Popular Q&A
How to Pick a Jamaica Travel Destination
Jamaica is one of the largest islands in the Caribbean, and visitors have a wide range of destinations to choose from once they make the initial decision to vacation in the land of reggae and jerk. Whether you desire nightlife, great beaches, a secluded getaway, or the opportunity to immerse yourself in local culture, there's a Jamaican destination that's right for you.
When is the cheapest time to travel to Jamaica?
The cheapest time to travel to Jamaica is during the peak of Hurricane season with the cheapest month being September. Also book you flight and your return on a Tuesday, Wednesday or Thursday and you will save even more money. The most expensive time is February.