Travel Tips for Thailand


Thailand is the travel hub of Southeast Asia. Most people coming into the region fly into Bangkok and make that their base for doing the circuit around Southeast Asia. With its lush jungles, famed beaches, world-class diving, amazing food, and cheap prices, Thailand attracts visitors from all walks of life. You can find cheap guesthouses and resorts that charge $10, 000 a night in this country – sometimes even next to each other. Travel through Thailand is really easy. The country is a well-worn destination on the backpacking trail and everything is convenient and easy. Though well on the map, there are still good destinations to visit away from the tourist masses and prices. Overall, Thailand speaks for itself. It's so well known around the world that when you hear the name, you already think about beaches, beauty, jungles, and food. And your thoughts are dead on.
Typical Costs
Accommodation – Thailand is very cheap, though the north is far cheaper than Bangkok and the southern islands. You can find cheap guesthouses for as little 235 THB per night in cities and 135 THB per night in the countryside. On the islands or for a nicer room with air-conditioner, expect to pay 575 THB and up per night. Basic bungalows cost the same. Hotels start at around 1, 350 THB per night and go up from there. Big resorts on the islands start at 1, 685 THB per night for a bungalow on the beach. Suk 11 Guesthouse (Bangkok), Chada Guesthouse (Bangkok), Julies (Chiang Mai), Kodchasri B&B (Chiang Mai), Pooh's (Ko Lipe), Greenhouse (Khao Yai) are my favorite places to sleep in the country.
Food – Food is really cheap in Thailand. Street food costs as little as 20 THB per meal, though on average you'll spent about 35-50 THB per meal if you eat on the street. If you eat local food you can eat for around 120-170 THB a day. Western dishes cost between 170-340 THB, though they can be higher in the fancier western establishments. Isao Sushi (Bangkok), Catalana Tapas (Bangkok), Om Ganesh Indian (Ko Phangan), and Dada Kafe (Chiang Mai) are four of my favorite restaurants in Thailand.
Transportation – Like everything in Thailand, transportation is also cheap. Local buses cost as little as 8 THB per trip, the Metro and Skytrain in Bangkok cost 15-50 THB per trip, and metered taxi rides are usually 60-100 THB each. Tuk-tuks are un-metered and generally more expensive, costing 100-235 THB per ride. Motorbike taxis (in orange vests in Bangkok) are available all over the country with short trips costing about 35 THB. Train service around the country is cheap – day trains cost as little as 235 THB. Night trains start around 575 THB for second-class without air-conditioning. Boats to the islands cost 235-475 THB. It's often better to get a bus/boat package then pay for them separately.
See also: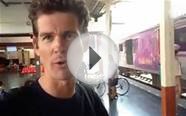 Thailand Travel For Weight Loss Tips 1st Class Sleeper ...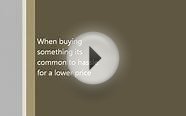 Thailand Travel Tips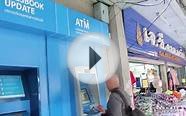 Tips for Thailand
Bangkok: By Locals - A Bangkok Travel Guide Written In Thailand: The Best Travel Tips About Where to Go and What to See in Bangkok, Thailand (Bangkok, ... Thailand Travel, Thailand Travel Guide)
eBooks (BS Publishing)
Bangkok, Thailand - FREE Travel Guide & Map


Mobile Application (MobileReference)




✔ GPS map loads to your smartphone memory - no network access needed once the app is downloaded.
✔ GPS map displays your location along with nearby sights and attractions.
✔ MobileReference guides use vector-based maps so they load quickly and are easy to zoom and scroll.
✔ Unlike other travel guides, GPS coordinates for attractions have been verified by users on the ground.
✔ Attraction articles can be accessed from both an alphabetical and a categorical index.
✔ Top 10 attractions article features sights that no visitor should miss.
✔ Articles include tips on what to do and see in your destination.
✔ Articles can be added to a list of favorites.
✔ Phrasebooks include list of common words and phrases.
✔ The top restaurants have been individually selected by MobileReference editors. These restaurants are marked by a star in the EAT chapter and are plotted on the...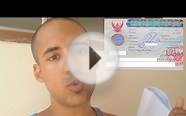 Key Travel TIPS for THAILAND (VISAS) | #1VIDaDAY (14)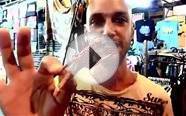 TLI 01 - Travel Tips for Cheap Holidays (Thailand, Vietnam ...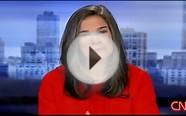 Thailand traveling tips
12pcs Flower Leaf French Tips Art Set Nail Stickers Water Transfer Decals


Art and Craft Supply (Thailand)




Nail Art Set consists of a set of 12 water transfer decals
you can use them on natural gel acrylic or stick on nails
for use on light coloured nail polish
100% Brand New and Satisfaction Guaranteed

Thailand: Ultimate Travel Guide to The Best Destination. Easy to read with stunning graphics. All you need to know to get the best experience on your travel ... to Thailand (Ultimate ThailandTravel Guide)


eBooks (Larry Phan)



1piece Travelogue Journal Scratch Map Deluxe Travel Journal Scratch Map in Journal Form Travel Tips Book


Sports (Thailand)




Recycled cardboard binder
Regional scratch maps(Africa,Australia,North America,South America,Eastern Europe,Eurasia)
Check list and travel tips included
64 page notebook