Travel in Costa Rica in June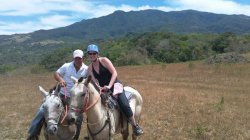 If you're looking for advice on where to go in Costa rica, we offer advice on that as well.
Costa Rica's Dry Season & Spring Break
The dry season for Costa Rica tourism begins around the United States holiday of Thanksgiving, in late November. The dry or high season lasts through mid to late April, or Spring Break as it is known in the United States.
In many cases this schedule is driven by school's vacation schedules so that the entire family can travel together. It is also happens to be right about the time that people from the north are seeking warmer, summer-like conditions. This timeframe happens to coincide with the "dry season" in Costa Rica, which for the most part means a little less rain during your travels through Costa Rica.
Costa Rica During the Holidays
The two-three weeks around Christmas & New Year's are very busy for the travel industry in Costa Rica. Sometimes, Easter Break or Semana Santa is included in this, but for the most part it encompasses the Holiday break in December & January. In general, tourism during the high & super-high seasons will mean that good prices will be more difficult to find; however, much of the pricing compares favorably to many other tropical tourist destinations throughout the world during this time period, for example Hawaii.
Many hotels, activities & point's of interest will be slightly more crowded, but Costa Rica has a plethora of amazing tour options to choose from in a close proximity no matter where you are in the county. In many cases the amount of visitors is limited in certain parks or attractions to avoid an over-crowded or un-enjoyable experience.
Costa Rica's Rainy Season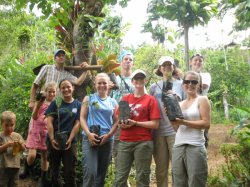 Costa Rica's rainy season, also known as the "green season", is the third season within the travel industry, and it is a wonderful time of the year to travel. This term is currently being used to refer to the tropical rainy season from May through Mid-November when tourism is not at its peak.
Tourism during this time of year can still provide for a wonderful experience, especially some of the more eco-touristy attractions. Rivers run higher, the rainforest becomes a little more mystical, and even the dry-forests of Guanacaste turn green and lush. Most places in Costa Rica receive their rain near the same time on most days during this season. This way, planning activities & outings are very possible.
February is the heart of the dry season for Costa Rica's Pacific beaches & Central Valley (San Jose, Alajuela, etc). There is almost no rain in the western and central regions of Costa Rica. Here visitors will experience sunny & hot weather – perfect for your mid-winter Costa Rica Escape. When the rain comes, it typically showers in the afternoon, evening or overnight. The chance of rain on the Caribbean side is still fairly high; however, this region of the country still receives plenty of sunshine, too. Many say that February is the best time for a Costa Rica vacation. Learn more >
See also: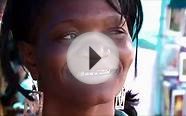 Costa Rica in English- Discovery Travel Costa Rica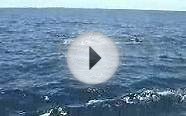 Fishing in Costa Rica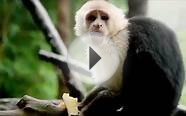 Nature in Costa Rica
Historic Print (L): [Gen. Wm. Walker's Exp. in Nicaragua]: Hacienda of Santa Rosa, Costa Rica, scene of Schl


Home (Library Images)




Typical Image Size: 16x20 , Print Size: 20x24
Decorate with history or give a tasteful gift.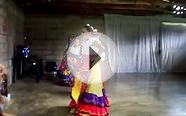 Folk dancing.MOV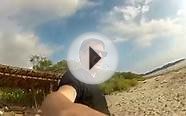 Costa Rica