Travel in Colombia safe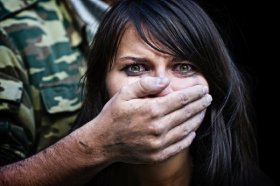 By Phil Sylvester, Travel Insights Editor
Colombia, the South American country with a frightening reputation for warring drug barons and - thanks to Russell Crowe and Meg Ryan – kidnapping, is surprisingly a hot new destination for backpacking.
So is it safe?
WorldNomads.com travel safety specialist Phil Sylvester put on his journalist's hat (it's a trilby with a card in the band that says PRESS) and did some investigating. No judgment about the beauty of the scenery, the friendliness of the people or the charm of the culture, all of which we're assured are top notch.
The Bad News:
Colombia is not as bad as it once was, but you need to use common sense and caution to stay safe.
The number of kidnappings is down hugely from a few years ago, but there's been a surge in 2010, 25% more than the same time last year.
3 foreign tourists were among the 146 people kidnapped (for ransom) so far this year. They've since been released.
The south of the country is especially dangerous and many foreign governments recommend against any travel to that region because of the risk of kidnap or being caught in the crossfire of a drug war.
The US State department reissued its warning that it considers Colombia "dangerous" in March 2010 and said: "...violence by narco-terrorist groups continues to affect some rural areas as well as large cities."
It recommends you Reconsider Your Need To Travel to: provinces of Cesar, La Guajira and Antioquia (excluding Medellin), the cities of Cali and Popayan, and most rural areas of Colombia, as a whole it says Exercise A High Degree of Caution. (It says the same thing about Brazil.)
The Good News:
In February 2010 the French government declared parts of Colombia to be "safe": adding Santa Marta, Barranquilla, Bogota, Tunja, Bucaramanga, as well as the Zona Cafetero departments of Quindio, Risaralda and Caldas to Cartagena and San Andres as destinations approved for travel.
Traveller forums (people who've actually been there - this year) overwhelmingly rave about the place; they say it's beautiful and it's safer than other South American countries. as long as you stick to the popular tourist destinations.
Which seems to be the key: Going off the beaten path might not be the best idea, and when you're in the cities ask locals or other travellers which areas to avoid.
The city of Cali continues to be troublesome and best avoided, as are most rural areas, and the whole of the south.
See also: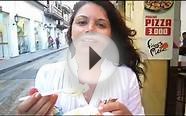 Cartagena Colombia Travel Adventure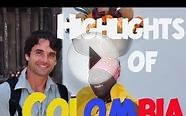 Traveling Across Colombia: Highlights for Visitors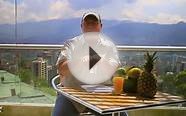 Medellin Colombia Apartments what $900. will get you
5 In 1 Universal International Travel Adapter with 2 USB Ports & Carrying Case - Works in Europe, UK, Asia, EU, Australia, Japan, China, and 150+ Countries
CE (TravelMore)
WORKS WORLDWIDE: This universal international adapter works in almost every country worldwide including United States, Canada, Europe, UK, China, France, Great Britain...
2 USB PORTS: International travel charger allows you to charge devices directly from the dual usb adapter using only 1 power outlet. Ideal to charge iPad, iPhone...
BUILT IN FUSE: International travel adapter has a built in fuse to protect from short circuits. This european travel adapter will keep your electronics safe.
FREE CARRYING CASE: Worldwide adapter comes with a free black carrying case for your new europe adapter to protect it while traveling.
LIFETIME WARRANTY: If for any reason you are not 100% satisfied with this european adapter you can get a no questions asked refund.
3dRose tm_51747_1 Colombian Flag in The Map and Letters of Colombia Travel Mug, 14-Ounce, Stainless Steel


Kitchen (3dRose LLC)




14oz capacity
Made of stainless steel
Easy-grip handle with thumb rest
Slide opening lid with slanted drinking surface
Not microwave safe, hand washing is recommended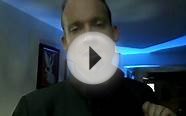 Happy BuddHA in Medellin Colombia Be SAFE and have FUN at ...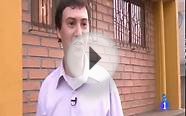 Medellin Wild On! Colombia Travel Guide , Adventures and ...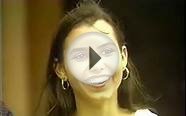 Colombia TOP 10 Things to do Travel Guide Ecotourism
Bodum 1308-16 Columbia 8-Cup Stainless-Steel Thermal Press Pot


Kitchen (Bodum)




8-cup thermal press pot brews coffee or tea and keeps it hot for up to 2 hours
Double-walled stainless-steel construction with polished finish
3-part stainless-steel plunger s fine mesh filter ensures a flavorful brew
Large handle and twist-shut lid; includes measuring spoon and instructions; dishwasher-safe
Measures approximately 5-2/7 by 6-8/9 by 8-1/2 inches

magFlags Large Flag San Fernando Bolívar | Town of San Fernando; in Bolívar, Colombia | Municipio de San Fernando; en Bolívar, Colombia 90x150cm | 3x5ft -- 100% Made in Germany


Lawn & Patio (magFlags)




100% Made in Germany » because the first impression last
Outdoor Quality » High Quality for representative purposes
Landscape Large Flag » 90x150cm | 3x5ft
Double Sided » Mirrored image on the back
Get the highest quality from magFlags » Do not accept cheap imitation!

tm_178749_1 Carsten Reisinger - Illustrations - Flag of Colombia waving in the wind - Travel Mug - 14oz Stainless Steel Travel Mug


Kitchen (3dRose LLC)




14oz capacity
Made of stainless steel
Easy-grip handle with thumb rest
Slide opening lid with slanted drinking surface
Not microwave safe, hand washing is recommended