Travel House Nepal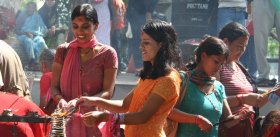 By the time Christmas rolls around again, it can be tough trying to recall what we were doing this time last year. But that's an easy question for Intrepid's Judith Radicke, who travelled to Nepal in 2012 to enjoy her most memorable ever Christmas and New Year…
"I met my group in a grand Kathmandu hotel, that would be our base for exploring this exotic city. Kathmandu is a one-of-a-kind type of place, not comparable to any other city I've known before. In its centre is Durbar Square, with even more pigeons then the piazzas of Milano or Venice! It is an impressive square though, with pagodas and many small details that make it all very beautiful.
After acquainting ourselves with the idiosyncrasies of Nepal and getting to know our gang of travellers, we were off on the road. Our tour leader, Nabin, proudly told us that we are only travelling on the best roads his homeland has to offer on this trip. The best roads were comparable to the worst streets that most of us were used to, but the driver was great and the pride in Nabin made us all laugh and assure him that we loved the Nepalese roads.
In Bandipur we were welcomed with tea and biscuits by our hosts in a traditional Nepali house. The house was mainly wooden and it had a beautiful view of the Annapurna Ranges from the terrace. Our unexpected highlight of the day was watching the filming of a Bollywood movie take place right in front of our hotel. We were able to see the Nepalese stars sing and dance for the camera again and again, and the make-up artist for the famous actress even offered to style us in the same make-up as the movie stars. I couldn't resist this opportunity of course and I'm not sure who was happier about it, me or the make-up artist. If you ever see the Bollywood movie called Backpacker in Nepalese cinemas, make sure you look out for the excited Intrepid extras
By Christmas eve we were on the shores of Lake Begnas. With me being German, I was the only one celebrating Christmas on the 24th in the evening. The rest of the group (from Australia, the UK and US) would start their festivities on the morning of the 25th – so of course we had to celebrate twice!
After a night of sharing tales about our different Christmas traditions and learning some local Nepali songs, we travelled onwards to Pokhara on Christmas Day. Nabin had to remind us that we just drove down "the very best street of Nepal". A few of our group were feeling a little queasy in the back of the minivan, but it must have been our first Christmas celebration hangovers, not the street of course!
Intrepid's head office is in Pokhara and many different groups were in town, so we were all invited to a special Christmas dinner. We were about 60 people in all and the whole team hosted a BBQ for us. We even received a Christmas present from Nabin, who had organised a little 'Santa Game' for each of us to give one thing of typical Nepalese origin to another person as a gift. I got Nepalese prayer flags, that are now proudly making my German rooftop terrace look wonderfully oriental.
See also: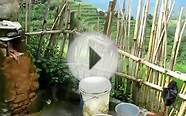 My House in Nepal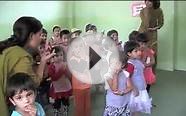 Noble House Nepal may 2010.m4v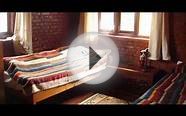 Nepal Nagarkot Nagarkot Farmhouse Nepal Hotels Travel ...
A Trekking Guide to the Nepal Himalaya: Everest, Annapurna, Langtang, Ganesh, Manaslu & Tsum, Rolwaling, Dolpo, Kangchenjunga, Makalu, West Nepal (Himalayan Travel Guides)
Book (CreateSpace Independent Publishing Platform)
Generic Grounded-Euro Heavy-Duty Power Converter Adapter


CE (GENERIC MEMORY)




Grounded 2 prong adapter plug for higher 220-250 volt countries
Works in Europe, Africa, Parts of South America, the Middle East and Asia
This adaptor plug modifies electrical outlet, does not change the voltage, supports universal voltage 110V-240V.
Modifies electrical outlet - does not convert electricity