Travel Dog seat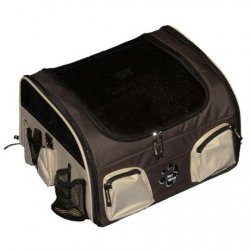 This product has been discontinued or is unavailable and is no longer orderable. Sorry for the inconvenience.
This information sheet is for educational purposes only and is intended to be a supplement to, and not a substitute for, the expertise and professional judgment of your veterinarian. The information is NOT to be used for diagnosis or treatment of your pet. You should always consult your own veterinarian for specific advice concerning the treatment of your pet. The information is not intended to cover all possible uses, directions, precautions, warnings, allergic reactions, drug interactions or adverse effects, nor should it be construed to indicate that use of a particular drug is safe, appropriate or effective for your pet. It is not a substitute for a veterinary exam, and it does not replace the need for services provided by your veterinarian.
Note: Any trademarks are the property of their respective companies.
See also: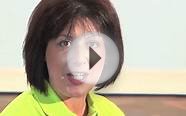 How to fit a dog car harness - dog seat belt loop
Travel Right!® Seat Belt Safety Anchor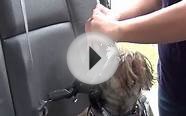 Travel Right!® Seat Belt Safety Tether
Etna Pet Booster Seat, Pets Up to 20lbs


Pet Products (Liteaid)




Pet Booster Seat
Sheepskin lining
Perfect for pets up to 20lbs
Pet Seat Cover-with Bonus Dog Seat Belt-quilted Hammock to Protect Cars-durable Waterproof Heavy Duty Material, Back Seat Cover with Adjustable Rubber Straps, Guaranteeing Firm Grip During Travel. It Includes a Safety Seat Belt for Keeping Your Dog Safe While Traveling.
Pet Products (My Pet Boutique)
ABSOLUTE PROTECTION-Dogs hop around the car, spoiling the quality and smoothness of the seats. Our hard-wearing, strong seat covers ensure no damage to the seats...
NO DISTRACTIONS AND MULTIUSE-Our heavy-duty, qualitative dog seat covers ensure total luxury to the dogs while keeping them in place during the journey. This enables...
WATERPROOF RESISTANT. Our seat covers are manufactured using strong polyester and waterproof material to prevent the deterioration of car seats from dog claws, spills...
GUARANTEE. 100% Money Back Guarantee. We promise lifespan warranty at J&D. Customer Satisfaction is our top priority. We carefully manufacture and procure...
HIGHLY ADJUSTABLE AND BONUS DOG SAFETY SEAT BELT-Our hammocks are fully adjustable with elongated straps that can easily fit in most of the vehicles. It can fit...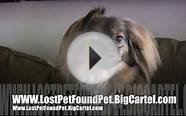 Oliver demonstrates how to travel safely with your dog.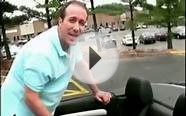 Pet Gear All-in-One - Dog Booster Seat, Dog Carrier & Dog ...
Dog Seat Cover - Best Nonslip Backing - Side Flaps - Waterproof - Unconditional Lifetime Warranty - Black


Pet Products (4Knines)




Do you hate cleaning up after taking your dog for a car ride? Our heavy-duty pet seat cover means no more damage to your vehicle. We use premium components to provide...
Unlike many other covers, our waterproof material is FREE OF AZO DYES and HEAVY METALS like Lead, Arsenic, & Mercury. We use COLOR FAST material so you never...
EASY TO INSTALL - Quick release clips on the reinforced headrest straps make install a breeze. You can even make it into a HAMMOCK to help your dog feel safe and...
We work hard to provide the best product possible by using premium materials and workmanship and stand by our covers 100%. We are the ORIGINAL COVER everyone else...
Unconditional LIFETIME WARRANTY - If our car seat cover doesn t serve your needs or meet your standards in any way, just contact us. It s that simple. We have been...

Bergan Pet Travel Back Seat Barrier


Pet Products (Bergan)




Upper and lower venting promotes air circulation
Flexible cargo netting wraps easily around console
Patented freedom-lock provides secure installation while allowing driver and passenger seat adjustment

#1 Universal Dog Leash Auto Car Vehicle Automobile Seatbelt Adapter Extender, Adjustable Safety Seat Belt Restraint for Travel with Your Dog Pet - Black, Blue, Pink, Purple or Red, By Ska Direct (Black)


Pet Products (Ska Direct)




Adjustable length from 16-27 inches x 1 inch width
Keep your pet safely restrained and secure in vehicle while driving
Adjustable strap that allows pet to sit, lie down or stand comfortably
Fully adjustable and attachable to all car vehicle seat belt receptacles
Professionally packaged with Ska Direct logo.
Popular Q&A
How can I get my dog to stay in the back seat when traveling? | Yahoo Answers
You can buy special car harnesses specifically for dogs. You can also get seatbelt adapters which are very good, rather than relying on the seatbelt, e.g.
and car harness
Just as examples, should be able to buy something similar from any petshop.