Travel for Handicapped seniors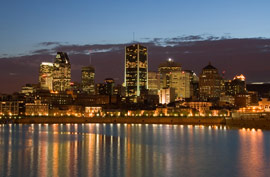 Montreal offers travelers an irresistible package of Old World magic, sophisticated culture, haute cuisine and natural beauty - and you don't need to miss out on any of it, even if getting around isn't as easy as it used to be. Whether you're clip-clopping through the Old Town in a horse-drawn carriage or enjoying the St. Lawrence River from the comfort of a dinner cruise, you'll find plenty of comfortable and convenient ways to travel through this welcoming city - without sacrificing any of the charm.
If you use a wheelchair, we recommend contacting Montreal's Paratransit service before your trip. Paratransit offers door-to-door transportation to disabled passengers on a reservation basis. An agent will help you figure out if you're eligible for the program and assist in planning your trip. Montreal also offers wheelchair-accessible public buses, called Nova LFS, available on certain routes. These buses have a ramp by the rear door and can fit one wheelchair at a time. Taxis are plentiful and can be hailed in the street; calling ahead of time is the most efficient way to go if you know you'll need one at a certain time and place.
Tip: Most museums and attractions have discounted admission prices for seniors, so don't hesitate to ask.
The elegant Fairmont Queen Elizabeth is located in the heart of Montreal's vibrant downtown area, convenient not only to aboveground attractions like the Cathedrale Marie-Reine-du-Monde but also to the huge Underground City, a network of boutiques and restaurants connected to the subway system. If you wished, you'd never have to leave the hotel - there are shops adjacent to its grand, bustling lobby; it has two excellent restaurants; and there's sophisticated entertainment in the piano lounge each night. The property is also noteworthy as the place where John Lennon staged his famous "bed-in" and wrote the song "Give Peace a Chance."
For a convenient location and a more moderate price tag, try the Courtyard Montreal Downtown. This recently renovated hotel has a cozy atmosphere, with only nine rooms per floor. Ask about senior discounts.
See also: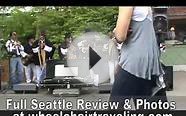 Wheelchair Travel Review for Seattle, WA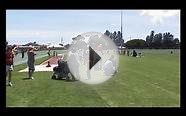 2008 Chelsea Cruise & Travel Chelsea Gift - Senior Category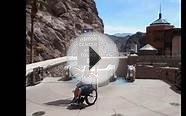 Hoover Dam Accessibility Video for Wheelchairs, Seniors ...
Transport Foldable Travel Senior Mobility Scooter with Lithium Batteries


Health and Beauty (EV RIDER)




Exclusive Offer from TOP MOBILITY: FREE WEATHER COVER
Easy to lug around at home, hotels or airports
Powerful 270 Watt 4-pole motor
Can be stowed upright in any closet or corner
10 to 15 mile range per charge

Drive Medical Walker Basket, White


Health and Beauty (Drive Medical)




Includes plastic insert tray with cup holder
For use with all 1 folding walkers
Easily attaches to walker
Great storage solution for your walker
Dimensions: 16 (L) x 8 (W) x 8 (H)
Includes plastic insert tray with cup holder
For use with all 1 folding walkers
Easily attaches to walker
Great storage solution for your walker
Dimensions: 16 (L) x 8 (W) x 8 (H)