Travel Organization Tips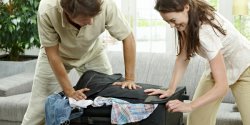 Whether you're flying cross-country for a friend's wedding or taking a plane to a foreign country for any unnamed adventure, you've got to pack your bags. Packing said bags can be a source of unnecessary stress if you're disorganized or just clueless as to how you should pack for the sake of ease. Don't fret, we've got you covered. Take a look at the following six tips for better organizing your travel bag.
Swap your current toiletry bag for a hanging toiletry caddy
So you've got a toiletry bag that you're used to filling to the brim with everything that goes in it and you're subsequently famous for asking your spouse on every trip, "Have you seen my nail clippers?" Stop being so predictable and swap that single-space bag for a toiletry caddy that has several different compartments to fill. Organize it how you like it, by what makes the most sense to you. And then, revel in the luxury of being able to open it, hang it on a towel rack and find everything you need in the bathroom in no time flat, no matter where you are.
Organize your clothes into separate compartments within your duffel bag
You're one of those people who "explodes" into your best friend's guest room when you visit. One moment you walk in, bag in tow. The next, you've unloaded every shirt, sock and scarf in your bag looking for that one pair of jeans you want to wear to dinner. Avoid the inevitable upheaval with one simple change: stop throwing your clothes directly into your bag and instead organize them in multiple separate garment bags or into one multi-compartment garment bag. Either way, we suggest organizing your garments in groups: put all tops in one compartment or bag, bottoms in another, socks and underwear in yet another, and so on.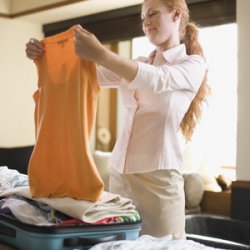 Compress your stuff
Ever feel like you've just got way too much stuff to pack into that small rolling bag? You do. Nonetheless, you can make it fit if you flatten it all using an ingenious invention known as a clothing "folder." These enable you to pack down pieces of clothing into wrinkle-free little compartments that also do the trick of saving you major space. Of course, you can also save a huge amount of space with a compression sack, but we've got yet another use for those, below.
Keep clean
Nobody wants to open up their bag or graze through their pile of clothing and do the sniff test in order to determine which clothes are clean and which are dirty. Eliminate this olfactory issue by bringing along an empty compression sack on every trip. Then as the trip goes by, fill it with your dirty clothing and when you're ready to re-pack for the trip home, you'll have a super small bag of dirty clothes that you can dump directly into the washing machine.
Save plastic
You know that single-use Zip-loc plastic bag you use every time you fly (which you throw away every time you get home)? Rid your mind of it for good and invest in a one quart, reusable, TSA-approved liquids bag that you can use, reuse and even leave full of your travel-sized liquids, gels and aerosols at all times.
Allow for the miscellaneous
No one, not even the most organized of us, is entirely free of having some "stuff." The key is to know how to organize the miscellaneous along with the goods that have a sensible spot. When you travel, allow yourself a miscellaneous bag, a canister of sorts, that you can put the rest of the things that you haven't already organized using the tips above.
See also: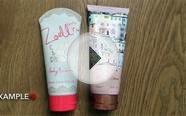 Travel Organization Tips!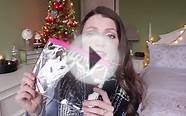 Packing & Travel Essentials | Tips & Organization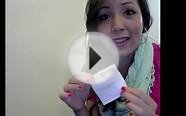 Travel Organization: Simple Packing Tips for Maximizing ...
Dictionary for Air Travel and Tourism Activities: Over 7,100 terms on Airlines, Tourism, Hospitality, Cruises, Car Rentals, GDS, Geography, Climate, ... Business, Customs, and Organizations Subjects
Book (iUniverse)
Premium Trunk Organizer by Busy Life - Highest Rated Car Organizer! Great Backseat Organizer for Car Truck or SUV. Sturdy Construction and Collapsible Design - Perfect Car Trunk Organizer for all Cargo. Enhance Your Travel Experience Today!
Automotive Parts and Accessories (Busy Life Products)
★FREE BONUS CAR ORGANIZATION TIPS- Get Busy Life s Premium Trunk Organizer for this great pricePlus order today and you ll also receive our comprehensive PDF organization...
★DURABLE CONSTRUCTION - The Premium Busy Life Organizer is manufactured with 600 D polyester fabric that can withstand the wear and tear of vehicle use. Support...
★CONVENIENT TO USE - It is annoying when your organizer does not stay open when you are trying to load items. The rigid base plates and walls hold the organizer...
★VERSATILE DESIGN- The innovative design of the Busy Life Premium Trunk Organizer allows customization of storage space. The removable sub-divider enables storage...
★ENJOY OUR 100% SATISFACTION GUARANTEE- We are so confident you ll love our trunk organizer, if you re not completely satisfied simply let us know and we will offer...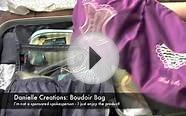 Travel Organization: Packing Tips & Suitcase Tour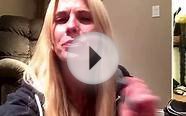 Travel Tips
Duracell myGrid Power Clip


Wireless Phone Accessory (Duracell)




Power Clip compatible with most mini USB, micro USB and Nokia phones.
Contains 1 Duracell mygrid power clip with device tips for miniUSB, microUSB and Nokia phones.
Works with BlackBerry, Motorola and Nokia
Look for additional Duracell myGrid accessories to charge more devices
Power Clip compatible with most miniUSB, microUSB and Nokia phones.
Contains 1 Duracell myGrid Power Clip with device tips for miniUSB, microUSB and Nokia phones.
Look for additional Duracell myGrid accessories to charge more devices.
Power Clip compatible with most mini USB, micro USB and Nokia phones.
Contains 1 Duracell mygrid power clip with device tips for miniUSB, microUSB and Nokia phones.

Pack The Suitcase Free


Mobile Application (Smart Touch Casual)




* Most useful universal tips for packing
* Convenient step by step structure
* Easy to remember

Lewis N' Clark Belle Hop Am/pm Pill Organizer Black


Health and Beauty (Lewis N' Clark)




Keep the supplements and medications you need close at hand while on the go.
With clever removable pouches for day and night, you ll stay in tip-top shape!
Measures 4 1/2 x 1 x 8 closed.
Measures 17 1/2 x .25 x 8 open
Available in Black only