Travel Fan with Adapter

..if you need to convert one country's voltage to match the voltage of another country and if you are dealing with simple electric device, such as a simple heating device or one with a mechanical motor, and are using it for a relatively short duration

Examples: American 3-prong Laptop Charger (with dual voltage brick on charger) to Italian 3-prong plug

Examples: Radios, shavers, battery re-chargers, computers, fax machines, televisions, fluorescent lamps

Examples: Hair dryers, irons, incandescent lamps, small fans
Converters should be used only with "electric" appliances. Electric appliances are simple heating devices or ones that have mechanical motors. Some examples are hair dryers, steam irons, toasters, mixers, blenders, incandescent lamps, heating pads, electric blankets, and small fans. Converters should not be used for more than three hours at a time.
Transformers are used with "electronic" appliances. Electronic appliances have a chip or circuit. Some examples are radios, CD players, shavers, battery rechargers, computers, computer printers, fax machines, televisions, answering machines, DVD Players, radios/stereos, and fluorescent lamps. Transformers can also be used with electric appliances, as well, and they may be operated continually for many days. (The advantage of converters is that they are lighter and less expensive.)
Plug Adapters are different from converters and transformers in that they do not convert electricity. They simply allow a dual-voltage appliance, a transformer, or a converter from one country to be plugged into the wall outlet of another country. The plug of an American appliance will not fit into outlets in most foreign countries without an adapter. To see what type of adapter is needed for your destination, please click here to view our Worldwide Electricity Guide.
So, What Should I Take?
Follow these steps to figure out what electronic accessories you'll need to take on your trip.
1) First, use our Worldwide Electricity Guide to determine if the voltage used in your destination is the same as that used in your household. If it is not, you will need a converter or transformer.
2) Second, ask yourself if what you are taking is electric (such as a shaver, an iron, or a portable hair dryer) and requires a converter, or electronic (such as an electric toothbrush, CD, radio or cassette player, camcorder battery recharger, or laptop computer) and requires a transformer.
See also: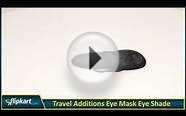 Travel Additions Eye Mask Eye Shade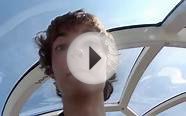 LONDON EYE - TRAVEL LOG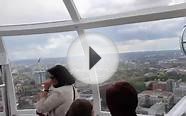 London Eye Travel Tour Destinations | London Eye ...
O2COOL NEW 10" Battery Operated Fan with Adapter


Home (O2Cool)




10 Inch fan blades
2 speeds
Built-in carry handle
Compact design perfect for travel and storage
Runs on 6-D batteries (not included) or AC adapter (included)
Sleek design, great for the home environment
efluky Mini USB Rechargeable Fan 3 Speeds 4.5 Inch with Blue Decorative Light and LED Light Portable Table Fan Powered By Electric-powered or 18650 Lithium Rechargeable Battery Micro USB Cable Via USB Port to Laptop Computer External Battery packs and to Adapter for Wall charger,Cooling Fan for Home and Office,Indoor and Outdoor Activities As Camping, Hiking, Cycling, Backpacking,Climbing, Boating, Travel, Picnic (Black)
Home (efluky)
THE UNIQUE DESIGN OF BLUE DECORATIVE LIGHT ! OPEN IT BY KEEPPING PRESSING THE ON BUTTON FOR 5 SECONDS
A professional portable mini fan with integration of design, simple appearance and firm structure, LED lighting three gear speeds to meet your need
Multifunction: Indoor use when need instant cooling need for kitchen and bedroom, saving power when air condition is not so necessary. Especially perfect for outdoor...
Charging Way: you can connect the fan with USB cable to power bank and computer or any USB outlet , or using a adapt plug to charge the fan battery
Working time: Charging time about 4 hours. Blowing time: 1 speed: about 8 hours, 2 speed: about 4 hours, 3 speed: about 2 hours
Personal Fan Cool On The Go! Clip On Fan with LED Lights - The Worlds Most Versatile Hands-Free Personal Cooling Device - Compact Portable USB Fan Works Great As a Stroller Fan / Table Fan / Travel Fan / Wearable Fan / Tent Fan / The Perfect Outdoor Fan & Much More... Red/White


Home (Rayray Enterprises , LLC)




PERSONAL FAN MULTIFUCTIONAL LED FAN with the 4ft USB Cable, it can easily be powered on a computer, AC wall adapter, DC car adapter or power bank without the need...
GREAT OUTDOOR FAN for sporting events, theme parks, camping, concerts, at the beach, playing sports, BBQ or picnics and for those suffering from hot flashes and...
RECHARGEABLE FAN MODELS ARE ALSO AVAILABLE This personal fan can be converted to operate as a rechargeable fan with our high capacity 7.5V AC Wall charger - sold...
POWERFUL MINI BLADELESS STROLLER FAN is finger safe for babies and toddler. Also clips on any Infant car seat canopy to keep your baby cool when facing the opposite...
LONG LASTING BATTERY OPERATED FAN with over 5 hours of battery life on high speed, 8 hours on medium speed & 12 hours on low speed - 4 AA alkaline or rechargeable...

Innobay® 4-inch Vanes 3 Speeds Portable Mini USB Fan Powered by18650 Rechargeable Battery or 5V 1A Adapter More Choices of Adapter & Rechargeable Battery Provided Ideal for Hot Summer Outdoor Travelling (Black)


Home (Innobay)




Portable mini fan powered by lithium rechargeable battery, convenient to carry anywhere and anytime.
1 Hours lifetime, 100% pure copper brushless motor,3150RPM/min (other USB fan is below 2RPM/min),high energy conservation, silent cooling.
Different ways to charge fan with lithium battery in: connect micro USB charging cable via computer/notebook, car charger, power bank, 5V wall USB charger, 5v solar...
High efficient and 2-8 Hours long working time (Depend on the mode you use)
INNOBAY BRAND, Japanquality exclusive sales. Don t buy not Japanquality store item which quality is poor & fake. If you have already bought from other sellers...

BESTEK® Portable International Travel Voltage Converter 220V to 110V with Interchangeable Worldwide UK/US/AU/EU Plugs + 4 USB(6A Max) Charging Ports for iPhone,iPad,Samsung,Tablet


Wireless (BESTEK)




BESTEK® Advantages:travel power voltage converter step down(Voltage 90V-265VAC to 110V-120V AC output)with 3 USA outlets for all your international travel
4 USB charging ports(6A Max) are isolated from AC outlets for the safety of your devices,two 2.4A ports for faster charging your iPads and Tablets;two 1A ports for...
3 international adapter (UK/US/AU/EU Plug) support outlets in North America,United Kingdom, Continental Europe, Australia, Japan, China etc,more than 150 countries...
Portable and Universal: Compact size (6x3x1.57inch) with detachable power cable,slim and sleek design, makes it easy to pack and take anywhere you go
TÜV SÜD Listed.Over-current, high-temperature, short-circuit and surge protections.Dual cooling fans on both sides reduce the heat.Feature on/off power button with...