Travel Asia 5 months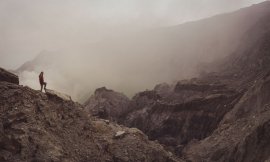 At first it had been a dream to travel to Asia for a long time already, even before I discovered photography. I am now 22 years old and I finished my bachelors in psychology. Along the way I found out that I really wanted to pursue photography, but nonetheless psychology still gave me some really good insights. It never hurts to have some more knowledge about human life in general.
My passion for photography developed as did my plans to travel to Asia; now I did not only want to travel there to experience life of the people who live there, but I wanted to capture everything; the diversity of different cultures, nature, portraits. I just liked the idea of wandering around, experiencing amazing things and documenting it all.
I booked a flight to Bangkok from the Netherlands (where I live) and started the journey. It brought me from Thailand to Myanmar, where I spent one month in places where I only saw other travelers a few times.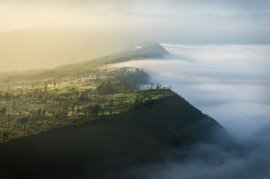 Those weeks I will remember best, since so many unique things happened.
I stayed in a place called Mindat for 2 weeks and here I learned that opening up to other people is the key to capturing the good moments. People have to feel comfortable around you so they can express their real feelings instead of their camera face. I ended up at a local celebration where they just slaughtered some cows, which is a significant event, of course, since meat is way too expensive to eat often. The people drank their homemade rice wine and before I knew it, I was dancing around the dead cows with a huge dagger in my hand.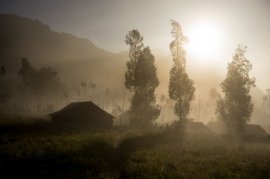 To me it felt like such an extraordinary experience and because I joined in for the dancing, people just welcomed me and it was so much easier to capture their portraits.
After Myanmar I traveled to Laos, Vietnam, Cambodia, Malaysia and Indonesia, and the number of things to discover is just overwhelming: a volcano crater with the most toxic lake ever, beautiful green rice fields, impressive rock formations, small welcoming villages…
Eventually this whole journey through South East Asia really helped me to focus on what I want to capture with my photography. The contrast between people and nature, emotions, unexplored areas: there is a story behind almost everything and I want to tell these stories with my pictures.
See also: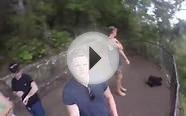 5 Months Backpacking Australia & Southeast Asia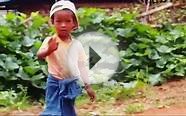 Backpacking South East Asia - 5 months in 5 minutes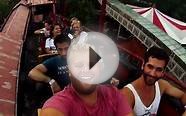 My 6.5 Months in Southeast Asia
Five Months on the Yang-Tsze: With a Narrative of the Exploration of its Upper Waters and Notices of the Present Rebellions in China (Cambridge Library Collection - Travel and Exploration in Asia)
Book (Cambridge University Press)
THE MERV OASIS - TRAVELS AND ADVENTURES EAST OF THE CASPIAN DURING THE YEARS 1879-80-81 INCLUDING FIVE MONTHS' RESIDENCE AMONG THE TEKKES OF MERV (2 volumes, complete)
Book (See Description)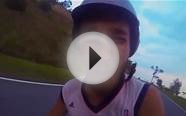 TRAVEL #5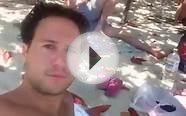 Living in Malaysia for 5 months | Travel | Southeast Asia ...
[2 Batteries + Charger] TrendON Samsung Galaxy S5 2 X 2800 mAh [Long Lasting] Spare Replacement Li-ion Battery Combo with Portable USB Travel Wall Charger (Non-NFC) [18-Month Warranty] (2 Batteries 1 Charger)


Wireless (TRENDON)




Grade A cells ensure longer battery life (500+ cycles) and high-speed, efficient charging. Built-in IC chip prevents overcharging. Guaranteed to fit your Samsung...
Voltage: 3.85V. Capacity: 2800mAh. Charger input: AC100-240V~50/60Hz 150mA; Output: 4.35V-600mA, DC5.0V-800mA(USB)
Package contents: 2 x rechargeable Galaxy S5 phone batteries, 1 x folding blade travel charger, retail packaging
18 months warranty from Tech Trend / TRENDON
TrendON battery charger kit with battery is compatible with all versions of Samsung Galaxy S5 (Unlocked AT&T, Verizon, Sprint, T-Mobile Models). Samsung Galaxy...

Car Charger, EleckeyTM 2.1A Dual USB Port Car Charger Portable Travel Charger Rapid Car Charger Auto Adapter for iPhone 6 Plus/6/5S/5/4, iPad, Ipod , Samsung Galaxy, Smart Phone, Tablets (Black)


CE (Eleckey)




Car charger from Eleckey allows you to charge mobile phones, tablets, music players, etc. Enjoy your electronic devices on the trip
Dual USB car charger, the dual smart USB ports quickly and easily identify your mobile devices, to provide optimal charging efficiency automatically; FAST charging(2.1A...
Potrable Travel Charger, ATTRACTIVE design with brushed ALUMINUM finish and circular blue LED light
USB car charger, Universal USB ports COMPATIBLE with iPhone, iPad, iPod, Samsung, HTC, MP3 players, digital cameras, and PDAs; and all other digital devices with...
Car charger from Eleckey is RELIABLE AND SAFE, with protections against overheating, overcurrent, and overcharging. Charging will stop automatically when battery...

Set: The Family Game of Visual Perception (Cover art may vary)


Toy (SET Enterprises Inc.)




The Family Game of Visual Perception
Winner of over 35 Best Game awards
Great family game, kids can compete with adults
Easy to learn and unlimited replay value
Classic fast-paced game with no turns and no luck
Popular Q&A
How much to Travel South East Asia for 3 months? | Yahoo Answers
I would like to travel South East Asia with my boyfriend for 2/3 months. We would like to visit Thailand, Cambodia, Vietnam and Malaysia. Would 2 months be enough or should we allow 3 and how much would we need to save each?
How much should i budget for travelling in Asia for 5 months? | Yahoo Answers
first month will depend on whats including in your 'tour' you i presume wont have the same flexibility to pick cheap places to eat etc as your stopping places will be chosen for you. your tour should be able to advise you on that.
i travelled around china, thailand and malaysia and averaged around £15 a day excluding any extra flights a took (air asia fabulous) but that was staying in hostels (no dorms though all single private rooms), not drinking alcohol EVERY day if you are going to do that your costs will double, and not buying absolutely everything i see (just some), oh and eat lo…