Travel Dog Feeders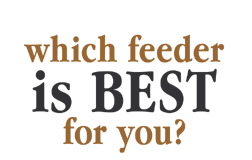 A food and water dish is something every pet needs, but not all feeders and waterers are the same. Some are designed to address specific health/age issues and some are created solely for their artistic design. Some of the questions you should ask yourself when selecting a feeder include:
Do I want individual bowls or a feeder unit?
Do I need automatic feeding?
Does my pet's medical condition or age require an elevated style?
Do I travel frequently with my pet?
Mealtime is usually a much-anticipated time of the day for your dog. When you ask yourself the what, how, and why questions, you're much more likely to buy a feeder that suits your pet perfectly.
Automatic feeders work by gravity or electronically, and they usually have a larger capacity than a single bowl. These types of feeders are ideal for people whose schedules require them to be away from their pets at feeding time often, or for those who simply want to spend less time filling food bowls. Gravity-style feeders/waterers, like the Petmate Replendish Feeders and Waterers are suitable for pets that do well with unrestricted access to their food. The capacity of these feeders easily allows several days' worth of food. Many electronic automatic feeders, like the 2-Day Automatic Feeder, allow you to serve up single meals with portion control, at times you set on a programmable timer. This allows your pet to eat at regularly scheduled intervals and prevents overeating. Waterers, like the Drinkwell Pet Fountain, actually circulate the water continuously through a carbon filter to remove impurities.
It also helps keep your dog's water cooler and fresher while minimizing bacterial growth.
Stainless steel bowls are highly recommended by veterinarians for several reasons. Stainless bowls decrease the possibility of contact dermatitis resulting from pet exposure to plastic or dyes, they last virtually forever, and their pore-free construction keeps them from harboring harmful bacteria. They are easily washed in the dishwasher, also. Stoneware dishes are a great option for owners who like to change the style of their pet's bowls frequently, or those who like to warm their pet's food in the microwave. With bold colors and glazed finishes, these bowls are usually dishwasher and microwave safe. Plastic is a popular choice with many owners for its durability. Most types can be washed in the dishwasher, as well.
See also: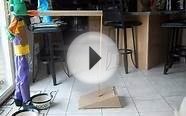 The. Dog. Feeder.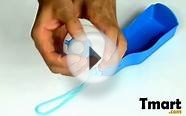 $4.21 Plastic Cat Dog Pet Travel Water Bottle Blue with ...
Bergan Travel Feeder


Pet Products (Bergan)




Bergan s Travel Feeder is a handy storage solution and travel feeder in one
Snap lid and rotating base make the Travel Feeder easy to use
BPA free and FDA compliant material, made in the USA
Holds 5 pounds of food - up to 24 cups
Bergan products are designed to help you enjoy life with your pet
Large top opening
5 pound capacity
pecute® Portable Pet Dog Cat Travel Water Drink Bottle Bowl Dispenser Feeder Plastic Foldable Pet Dog Cat Travel Water Drinking Feeder Bottle Bowl Random Color-Christmas Gift
Pet Products (LSD)
This product is compact, portable and spill-proof, and will keep pets supplied with fresh water on the go. Ideal for walks, hikes, car rides, camping, and trips...
Rubber flow-control valve in the cap prevents leaks, spills, and backwash contamination.
Easy-to-use, bottle folds into the tray for easy portability
Great for a Dog or Cat, taking along while Traveling, Hiking, Camping. etc.
You fill the bottle then tilt it & squeeze to fill the tray so they can drink.Has a carrying cord, very convenient.
Devoted Doggy Food Grade Silicone Interactive Slow Feeder - Anti-gulping Bloat Stop - Foldable Travel Bowl Included - Green


Pet Products (Devoted Doggy)




PROMOTES FUN HEALTHY EATING - Helps prevent bloat, regurgitation & canine obesity
EASY TO CLEAN - Top rack dishwasher safe - Cleaning is simple compared to other slow feeding bowls
UNIQUE DESIGN - Doesn t slide on hard surfaces like a plastic bowl - Natural suction to flat surfaces
FUN AND SAFE - FDA food grade silicone doesn t damage your dog s nose or retina
GREEN COLLAPSIBLE TRAVEL WATER BOWL INCLUDED

BestNow Pet Dog Cat Travel Water Bottle Feeder Portable Foldable Pet Bowl (Blue)


Pet Products (BestNow)




Name: Pet water dispenser
Material:PP plastic
With non-toxic plastic material made of so it is safe for your pet to use.
The bottle shape design looks so adorable
It is portable so convenient for a traveling with your pet.

Prima Pet Expandable / Collapsible Silicone Food & Water Travel Bowl with Clip for Dog and Cat, Portable and Durable Pop-up Feeder for Convenient On-the-go Feeding - Size: LARGE (5 Cups) AQUA - 2 PACK


Pet Products (Prima Pets)




PORTABLE & CONVENIENT: Expands for use and collapses for travel. Folds down to only 0.75 inches. Great for outdoor or indoor use at home and easy to take on...
SIZE: Measures 7 wide x 3 tall when opened. Holds up to 5 Cups of Food or Water - Suitable for Medium to Large Dogs. Sturdy 5 inch Bowl Base prevents bowl from...
BONUS: Includes Quick Release Carabiner Clip to Conveniently Latch to your Leash. (Please note the carabiner clip is not suitable for climbing)
100% PET SAFE: Food Grade Silicone Bowl with BPA Free Plastic Rim
Prima Pets is committed to creating great pet products and can offer a SATISFACTION GUARANTEE!!
Popular Q&A
How much can a dog feeder earn?
Dog walkers/feeders can earn anywhere between $10,000.00 - $50,000.00. It all depends on how much they charge each client and how many clients they have.
Where can one purchase dog feeders online?
Someone looking to purchase an automatic dog feeder online can find this item for sale at many retailers. Some pet supply stores offer them for purchase over the internet and these stores include Petco, Petsmart, and Pet Mountain. Other places to find this item for sale include Amazon, eBay, Wayfair, and Indian Pet Store.