Travel Dog Crates large
Petmate Airline Cargo Crate - Extra Large
See shipping restrictions below.
Traveling with your pet? You need to think about safety first. Whether by car or by air, Petmate's Sky Kennel® pet crate is one of the highest quality, most secure and durable crates on the market today. It is an IATA-compliant crate making it perfect for domestic and international airline travel. Each kennel features a heavy duty plastic shell, durable wire doors that interlock for added security, wire ventilation windows to promote healthy air flow and plastic wing-nuts that won't corrode for durable, tool-free assembly. Sky Kennels meet the requirements for airline travel and come with "LIVE ANIMALS" imprinted directly the exterior for added awareness. The Sky Kennel is eco-friendly and comes in a variety of sizes.
This crate is airline compliant for traveling in the cargo hold. It can also be used at home for training and in the car for safe travel.
Sizing: this crate is appropriate for pets not more than 36" long by 23" wide by 25" high. Refer to the below for how to measure your pet. Refer to our CRATE SIZING CHART if you need a different size pet crate.
Some of the benefits of this crate are:
Strong and durable with superior ventilation on all sides
Spring lock door with iron check pin for security
Superior ventilation on all sides
Easy assembly - no tools required
Ergonomic edges for easy handling
Convex base for drainage
The crate does not include a pet carrier pad, however, you can add one at a $3.00 discount. Pet crate accessories sold separately are available for all sizes of crates:
Crate Hardware - for extra security of metal hardware instead of plastic fasteners. Please check ADD HARDWARE to your crate order (above) More airlines are requiring that your pet crate be fastened by metal hardware. We strongly suggest that you consider adding this option with your crate order.
Crate Pet Pads- recommended for long trips - add a Pooch Pad or a Self Warming pad at a $3.00 discount!
If you wish to purchase more than 2 crates, please contact our store toll free at 877 241-0184 for a shipping quote.
**NOTE: Airlines such as United, Northwest, Delta, and Horizon Air require hardware (steel nuts and bolts) instead of plastic locking fasteners. Please check ADD HARDWARE to your crate order (above) if you need the metal hardware to satisfy your airline requirements.
We do not offer expedited shipping on this item. Flat rate shipping cost via Ground Shipping is $75.00. If you need 2 large crates, please contact us toll free at (877) 241-0184 for a modified shipping rate for the second crate.
We regret that we cannot ship the large, extra large or giant sized crates to a Post Office Box or an APO address or an address outside of the continental United States.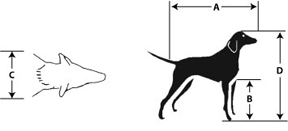 A= length of animal from nose to root of tail
B = height from ground to elbow joint
C = width across shoulders
D = height of animal in standing position (top of head for pets with non-erect ears - from tip of ears for
See also: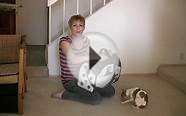 Dog training tutorial: how to purse train / crate train a dog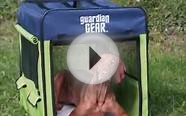 Pet Friendly Travel Supplies ~ Travel Crates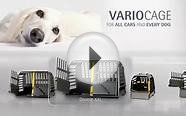 MIM Variocage Crash Tested Dog Travel Crates
AmazonBasics Double-Door Folding Metal Dog Crate - Large


Pet Products (AmazonBasics)




Dog crate with double-door design for convenient front and side entry
Two slide-bolt latches on each door for increased safety and security
Sturdy metal construction; folds flat for easy storage/portability
Optional divider panel and removable composite plastic pan included
Measures approximately 42x28x30 inches (LxWxH)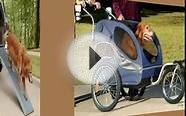 Smart Pet Travel - The online home for dog crates, pet ...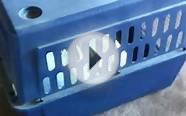 Dog Pet Crate petporter petmate large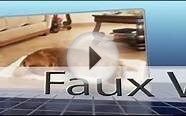 Soft Dog Crates, Metal Dog Crate,Extra Large Dog Crate ...