Travel Dog car seat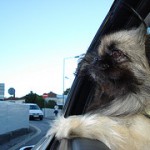 You've seen it, of course: an adorable, small dog either standing on her owner's lap while her owner drives or with her front paws on the passenger-side door panel, nose blissfully out the open window and ears flapping in the wind. She loves it! She's in heaven! She's also really, really unsafe!!
If I'm describing you and your dog, believe me, I know you're a terrific driver. Hey, I am too. But remember all those crazy drivers you shake your head at? At some point, one of them is going to hit you and when they do, your dog will suffer. In my last big accident, I was sideswiped at highway speed and spun into a concrete barrier so hard that, despite my seatbelt, the steering wheel bruised my chest. If a dog had been on my lap, she would either have been flattened between me and the steering wheel or she would have ricocheted around the car's interior. In my current car, the airbag would have killed her (they deploy at about 200 mph!). And keep in mind you don't have to crash at highway speed for your airbag to deploy — a frontal collision at only 20 mph may do it.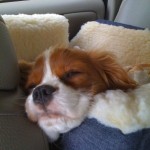 Other hazards? If your dog sees an irresistible squirrel, or another dog, she can be out of even a half-open window in a moment. A sudden swerve or bump can launch her out the window. And that open window is unsafe for reasons you may not have considered: a dog with her head out the window will get pelted in the eyes and face with grit, the wind will dry out and harm her eyes, and the joyous ear-flapping damages the blood vessels in her ears. Keep your windows closed, or just cracked, and use the A/C instead (and remember to disable your car's electric windows with the child safety lock, so your dog doesn't open a window, or close one on her own neck, by standing on the control).
So now you're convinced that some kind of restraint is needed. What are your options? There are three options for small dogs: (1) a harness and strap that latches onto the car's seatbelt structure, (2) a padded platform, strapped in with a seatbelt, with another strap that attaches to your dog's harness, and (3) a carrier, strapped in with a seatbelt.
Please note that no matter what option you choose, your dog should ride in the back seat, not in the front passenger seat, for the same reason that parents don't put their babies in the front seat: in an accident, your car's airbag will injure or kill your dog. (Owners of the tiniest dogs do have the option to buy a car seat that straps to the console between the front seats.)
Resources:
See also: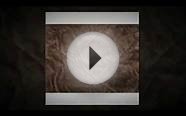 Buddy Beds Car Seat Protector Travel Blanket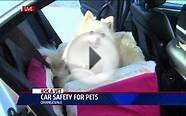 Does Your Dog Need a Car Seat?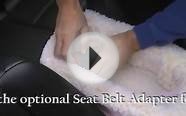 Console Lookout Dog Car Seats - How to Install
Dog Car Seat Cover - Black Waterproof Non Slip Padded Quilted Protector with Seat Anchors and Heat Straps


Pet Products (Onix Electronics LLC)




Protect your back seat with this heavy duty cover. No more seat tears, upholstery punctures and leather scrapes from your furry friends
Fits most cars. 54 Inch wide fit most cars, SUVs and small trucks
Anchors & non slip backing secures your seat cover in place preventing it from moving around during curves and sudden stops
Beautiful design
KOPEKS is a registered trademark and best-seller of Pet Accessories
Dog Seat Cover for Cars and SUVs - Black Hammock Waterproof Pet Seat Cover with Seat Anchors and Nonslip Rubber Backup - Easy to Install & Clean - Lifetime Warranty - Enjoy Traveling with your Pets!
Pet Products (Barney's Dog World)
✔ TOP QUALITY PRODUCT: The Barney s Waterproof Dog Car Seat Cover from heavy padded&quilted polyester delivers an excellent solution for protecting your seats...
✔ NON SLIP: The cover features velcro openings for seat belts, strong Adjustable Straps, Seat Anchors and Nonslip Rubber Padding to ensure that it stays in place...
✔ BLACK DESIGN: This seat cover offers a Luxurious Black design that compliments any vehicle interior. Hammock or Bench option.
✔ EASY TO INSTALL&CLEAN: Our Pet Seat Cover is 54width x 58length, fits most cars and SUV with headrests. Can be installed in one minute using quick release...
✔ LIFETIME WARRANTY: We know you ll love this cover. Just in case, if you are not satisfied for any reason, please Contact us. We offer a 100% Money Back Guarantee.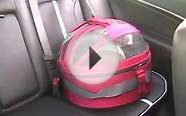 Pet Safety Lady with Dog/Cat Car Seat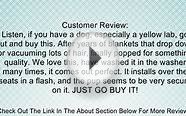 Dog Travel Hammock & Back Seat Cover - Protect Your Car ...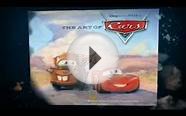 Dog Car travel
Etekcity 2-Pack Pet Car Seat Belt, Nylon Material, 16-26in Adjustable


Pet Products (Etekcity)




CLIP-ON COMPATIBILITY: Designed with a 2cm belt clip for hassle-free, snap on universal compatibility with most vehicles. Quickly buckle in your small dog without...
FOR SMALL COMPANIONS: Safely harnesses and supports the weight of pets up to 110 lbs
ADJUSTABLE LENGTH: Modify the length of the belt with simple pull adjustment for a range of 16 to 26 inches (42 - 66 cm) in length
STRENGTHENED SAFETY: Made from high quality durable nylon fabric to ensure safety
SECURED COMFORT: Allows your pet to sit, lay down, or stand freely in a car without distracting the driver

Devoted Doggy Black Premium Dog Seat Cover with Hammock Feature - Waterproof Material - Dog Seat Belt Included - Fits Cars, SUVs and Bench in Trucks - Dogs Love Unique Nonslip Backing with Seat Anchors


Pet Products (Devoted Doggy)




PET HAIR GETS EVERYWERE - Dont settle for just a rear seat cover. This backseat cover has a hammock feature that keeps hair where it belongs.
FITS ALL VEHICLES - 54 inches wide will fit in every car, truck, or SUV
EASY INSTALLATION - Adjustable straps for headrests and seat anchors simplify installation
DOG SEAT BELT INCLUDED - Universal adjustable dog seat belt clips directly into buckle
100% LIFETIME GUARANTEE - We want Raving Fans! If you have ANY issues please CONTACT US immediately

Pet Dog Belt Car Automotive Seat Safety (Black)


Pet Products (Crazy Cart)




Material: Nylon fabric
Adjustable length: About 37 - 60 cm / 14.5 - 23.5 inch
Width: About 2.3 cm / 1 inch
Color: Black