Travel Dog Crates and Kennels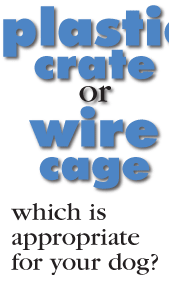 Dogs are naturally den animals. If introduced correctly, a wire cage or plastic crate provides a
sense of security - a refuge where your dog can go whenever he needs to get away from the high activity level of your home or just wants some peace and quiet.
Many wire cages are collapsible, fold & carry styles, making them easier to store and transport. Wire cages can be sized to your growing dog with removable divider panels that expand living space. Wire cages are easier to clean - particularly cages with the new, seamless style polyethylene floor pans. They offer better ventilation and provide better visibility for your pet. A wire cage needs to be sturdy and escape-proof - just like our Gorilla Tough cages. You have a choice of a perfect at-home Elite Classic 3 Door Dog Crate or an at-home/travel Compact Dog Crate. Both have durable, easy-clean polyethylene trays and cam-type locks that thwart the smartest dog's escape attempts.
If you travel with your pet by plane, plastic crates are required by law. Also, some owners feel plastic crates provide a greater sense of security and privacy. A plastic crate may be useful for high-activity households, particularly those with young children. A durable, airline-compliant choice is our Compass Kennel, with 360-degree ventilation and visibility.
Plus, 2 pet-proof rotary door locks and door safeguard bars maximize your pet's security.
SIZE
The right size cage is one in which your pet can lie down, turn around, and have three to four inches of extra head space when sitting or standing. While the right-sized cage may seem too confining or too small to you, it isn't for your dog.
Special note for puppy owners: If you put your puppy in a crate that's too large, your pup may eliminate in a "remote" corner. Either buy a puppy cage you will only use for training, or buy a cage that you can use throughout your dog's life and add a safe divider panel when the dog is smaller to reduce the area to the appropriate size.
If you feel uneasy about caging your dog, we strongly encourage you to talk to your veterinarian, professional trainer, or other pet owners who have used cages. Anyone who knows dogs will know the value of cages.
See also: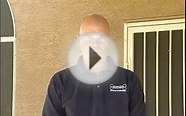 Kennels & Crates in Dog Training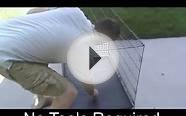 Dog Kennel Wire Crates, k9kennelstore.com 1 -877-527-3455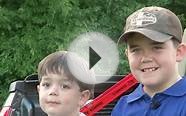 Dog Crate: Traveling With A Hunting Retriever In A Dog ...
MidWest iCrate Double-Door Folding Metal Dog Crate, 42 Inches by 28 Inches by 30 Inches


Pet Products (Midwest Homes for Pets)




Double Door
Fold and Carry Configuration
Divider Panel; Composite plastic Pan
Safe and secure slide bolt latch
Product Dimensions: 42 L x 28 W x 31 H
AmazonBasics Single-Door Folding Metal Dog Crate - Medium


Pet Products (AmazonBasics)




Dog crate with single-door design for front entry
Two slide-bolt door latches for increased safety and security
Sturdy metal construction; folds flat for easy storage/portability
Optional divider panel and removable composite plastic pan included
Measures approximately 36x23x25 inches (LxWxH)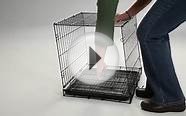 Folding Dog Crate Portable Kennel Den Playpen Pet Cage Cat ...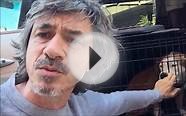 Teach Dog Kennel Command. How To Crate Train dog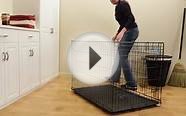 Lucky Dog™ Dog Training and Travel Crate - Assembly and ...
Aspenpet Pet Porter Kennel For Pets 50-70 Pounds, Dark Gray


Pet Products (Aspenpet Pet Porter)




Quality Material used for your pet s best health
Designed in the USA with high standards set
Trusted for decades in the pet industry and setting new standards
Lightweight pet kennel made with heavy-duty plastic
Easy-to-assemble with no-rust plastic wing-nuts; side air vents
Interior perimeter moat; wire door secures shut with chrome squeeze door latch
Meets airline requirements; tie-down holes on all 4 corners; made in the USA
Measures 36 by 25 by 27 inches; 1-year limited warranty

Oxgord 48" Wire Metal Cage Pet Cat/Dog Double Door Kennel Crate, 48" by 29" by 32"


Pet Products (Day to Day Imports Inc.)




Built for safety and durability, OxGord Dog Crates will provide your furry family member with ASPCA approved comfort and security-100% Satisfaction Guaranteed
Choose the Best Size of Dog Crate that Best Fits Your Dog. OxGord Dog Crates are available in six different sizes that range from Small for breeds such as Chihuahuas...
Provides quick and easy assembly, disassembly, portability and storage for at home or away from home
Safe Choice for Taking Your Dog on Road Trips. If you and/or your family like to travel the open road to far off destinations
The Product is Manufactured in United States

Carlson Secure and Compact Single Door Metal Dog Crate, Medium


Pet Products (Carlson Pet Products)




Durable all steel construction
Single door design with secure locking system for your pets safety
Includes a black removable and washable pan
Fold and go system for portability, storage and car travel
For medium sized breeds and puppies, up to 45 pounds
Popular Q&A
Which type of Dog Crate/Kennel is best? | Yahoo Answers
Wired or Plastic? Our 4 month lab/husky mix is going to get big soon and is growing out of her kennel. Right now she does well with the wired, we have good bedding inside for her, and we put a blanket to throw over the kennel when she sleeps. My question is generally, do the plastic crates make the dogs feel...