Travel Channel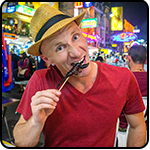 Check out these amazing YouTube travel videos from around the world. YouTube's best travel channels will inspire you to explore new countries and cultures.
Travel videos are a wonderful diversion during a boring work week. Forget the typical stuff you always find on TV, and tune regularly to watch these funny & inspiring YouTube travel channels!
The following channels (listed in no particular order) are some of my favorites. They are run by individuals for the most part, not big brands. Although there are plenty of cool travel YouTube videos produced by large companies too. Notably from Lonely Planet, Trip Films, and the Travel Film Archive.
I hope the short travel films you'll find on these channels will encourage you to start planning your own crazy adventures around the world.
Don't forget to subscribe for regular updates from these travel vloggers!
Fun For Louis
I was surprised I hadn't stumbled upon Louis' youtube travel videos earlier! He publishes DAILY vlog updates about his life as he explore many corners of the world on fun adventures.
Sonia's Travels
Sonia has one of the most well-produced travel shows on the web. She searches for the "secret code" of a destination, and shares her discoveries with you in these fun & engaging videos from around the world. Her personality shines through in each one.
Overlander TV
Mark is an Australian videographer who's been documenting travel destinations for over 10 years. His videos are packed with fascinating commentary, insight, humor, and local culture. With close to 400 videos on his channel, you'll never get bored.
Story Travelers
Story Travelers is a collective of artists who share interesting travel experiences through beautiful visual storytelling, and they do it very well. Their passion for travel is obvious while watching their videos.
Vagabrothers
Marko and Alex are a pair of travel addict brothers who film their experiences to share with others. Learning about the world through the people in it. Their personality and humor will have you tuning in on a regular basis.
Captain & Clark
A relatively new find for me, Chris & Tawny are hilarious. They've won some video competitions recently, and you'll see why after checking out their channel. I personally can't wait for more videos from them. More damn it!
The Planet D
Dave & Deb have been traveling the world for years, getting into all kinds of crazy adventures. From cycling through Africa to camping in Antarctica, they record it all on video for us to see.
Mike Corey
Another new find for me, Mike is probably putting together some of the best travel videos on YouTube. He's got a creative eye for video work, and presents topics in a fun & personable way.
Hopscotch The Globe
The videos you'll find on Kristen's channel help you experience a place through her eyes, and it's often pretty damn funny. She also publishes interesting how-to videos. Like how women can pee standing up. You know you want to watch…
David's Been Here
David roams the planet with a camera, giving you quick & simple facts about the many locations he visits. He's got over 1300 videos on his channel, so depending what country you're interested in, odds are high that David's been there.
See also: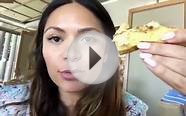 Travel Channel Documentary 2015 - Beautifull of BALI ...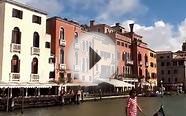 Travel Channel Documentary 2015 - Venice Italy Travel ...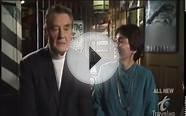 Travel Channel - Extreme Restaurants
New Fashion Unisex Plain Hip Hop Caps Dog_sled Cotton Peaked Hat Casual Outdoor Travel Snapback


Sports (MabelBennett)




Item type: baseball caps
All the snapback in stock
Standard size
For travel or outdoor sport wear Male/Female
Patterned: dog_sled
Photo Jigsaw Puzzle of Husky dog sledding on wheels, Svalbard, Longyearbyen, Norway, Scandinavia


Home (Robert Harding)




PHOTO JIGSAW PUZZLE You are purchasing one Photo Puzzle (252 Pieces). Estimated image size 356x254mm
10x14 Photo Puzzle with 252 pieces. Packed in black cardboard box of dimensions 5 5/8 x 7 5/8 x 1 1/5. Puzzle artwork 5x7 affixed to box top. Puzzle pieces printed...
Artwork Description Husky dog sledding on wheels, Svalbard, Longyearbyen, Norway, Scandinavia, Europe.
For any queries regarding this choice of artwork please contact Robert Harding quoting Reference 10684475
Artwork chosen by Robert Harding. (c) Michael Runkel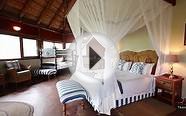 Shayamoya Tiger Fishing & Game Lodge - Africa Travel Channel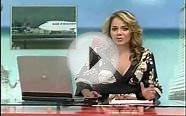 MEXICO TRAVEL CHANNEL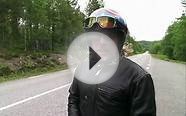 Your New Travel Channel
Siberian Sled Dogs Taking a rest in Alaska Photograph (24x36 Giclee Gallery Print, Wall Decor Travel Poster)


Art and Craft Supply (Lantern Press)




Free Shipping, Ships within 24 hours, Amazing Service
Printed in the USA on recycled paper, using eco-friendly ink
Standard size print, ready for framing
Perfect for your home, office, or a gift
Browse thousands of images available, click Lantern Press, above

YAAGLE Unisex Nylon Oxford Anti-scratch Water Resistant 30L Outdoor Hiking Climbing Camping Skiing Backpack Sports Cycling Rucksack Travel Bag With Rain Cover Lifesaving Whistle Red Yellow Green Blue


Apparel (YAAGLE)




Outer Material: 210D water resistant anti-scratch nylon
Dimension 29 W x 53 H x17D CM Capacity: 30 L Weight: 0.9kg
High quality water resistant anti-scratch nylon fabric, double strong fully adjustable padded shoulder straps, durable hardware, tidy and neat stitch , classic design...
The bag is delicately designed, the high quality nylon fabric also makes it look much higher end. The backpack is well organized with a laptop compartment inside...
This stylish bag may be a good choice as a mountain climbing bag, a camping bag, a skiing bag or a hiking bag. The durable quality is excellent and the classic style...

Kondos Outdoors - Deluxe Sprint Bag with Ventilator - Red - Made in the USA


Pet Products (Kondos Outdoors)




Deluxe Sprint Bag with Ventilator - Red
Kondos Outdoors
Red
Popular Q&A
What is the number for the travel channel?
TRAVEL CHANNEL INTERNATIONAL LTD 64 NEWMAN STREET LONDON W1T 3EF UK Tel: +44 (0) 207 636 5401 Fax: +44 (0) 207 636 6424
What channel is the travel channel on?
For Comcast with the Digital Starter package the Travel Channel is channel 27, ask us anything!