Travel by Dog sled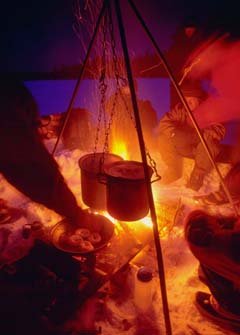 Our 5-night "Wintergreen Classics" includes complete training and gear outfitting, 1st & last nights in lodges, 4 days/3 nights of guided wilderness travel & winter camping, generally 6 participants with 2 guides per group
On these entry-level winter skills programs, you'll spend your first evening & morning at the lodge receiving hands-on training in winter camping and travel skills, including dog care & harnessing, dogsledding, back-country skiing, snowshoeing, winter ecology, and cold weather comfort and safety. Then you'll embark on a 4-day, 3-night guided wilderness dogsled trek.
You'll travel by dogteam each day (with skiing & snowshoeing as optional campsite activities) and enjoy campfire chats with your guides and group each evening. You'll camp in our Himalayan Hotel sleeping tents (or try an "igloo"!), Siberian Chalet cooking tent, and our cozy Antarctic sleeping bags and strata-rest pads ("a toasty sleep at any temp!") We'll celebrate the trip with a festive final evening back at the lodge.
No experience or gear needed. Lots of learning & lots of fun! A "hands-on" experience during which you'll have a chance to try it all: harnessing & driving dogteams, setting camp, fire building, outdoor cookery, building snow shelters and more. Open to anyone in good fitness (singles, pairs, groups), including families with kids 8 and older. Rental clothing and boots available. These are the trips that launched Wintergreen back in 1987 and they've remained a favorite of guests and staff alike ever since.
Participant Profile:
Last year, half of these trips were booked by families, schools or clubs for their own private trip. Of the other guests, half were couples, 20% were pairs of friends or family members and 10% were singles. Ages ranged 8-76. About 20% had dogsledded before (generally on our lodge-to-lodge trips), about half had never been camping before (summer or winter) and a few had never been in snow before!
Group & Guides:
Each of our "Classics" is facilitated by 2 Wintergreen guides plus support staff . Each trip accommodates one or two groups of 6 persons each. If there are two groups, training sessions are presented jointly at the lodge but on the trail the groups and their guides travel and camp separately. Generally, three freight sleds are provided for each group of 6. These large sleds each accommodate two drivers, who stand side-by-side on the back of the sled. Participants drive the sleds while the guides ski along nearby to assist as needed.
See also: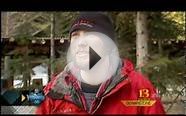 Tofino by dog sled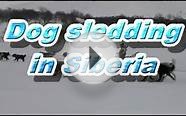 ARCTIC TRAVEL. Dog sledding in Siberia.mpg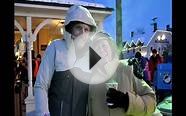 Travel to Jackson Hole Wyoming Dog Sled Races, Food & Fun ...
New Fashion Unisex Plain Hip Hop Caps Dog_sled Cotton Peaked Hat Casual Outdoor Travel Snapback


Sports (MabelBennett)




Item type: baseball caps
All the snapback in stock
Standard size
For travel or outdoor sport wear Male/Female
Patterned: dog_sled
Photo Jigsaw Puzzle of Husky dog sledding on wheels, Svalbard, Longyearbyen, Norway, Scandinavia


Home (Robert Harding)




PHOTO JIGSAW PUZZLE You are purchasing one Photo Puzzle (252 Pieces). Estimated image size 356x254mm
10x14 Photo Puzzle with 252 pieces. Packed in black cardboard box of dimensions 5 5/8 x 7 5/8 x 1 1/5. Puzzle artwork 5x7 affixed to box top. Puzzle pieces printed...
Artwork Description Husky dog sledding on wheels, Svalbard, Longyearbyen, Norway, Scandinavia, Europe.
For any queries regarding this choice of artwork please contact Robert Harding quoting Reference 10684475
Artwork chosen by Robert Harding. (c) Michael Runkel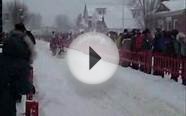 2008 Can-Am Crown Sled Dog Race by COAD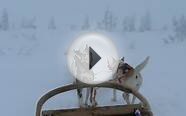 Dog-sled crash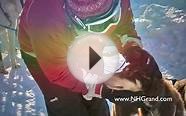 Dog Sled
Siberian Sled Dogs Taking a rest in Alaska Photograph (24x36 Giclee Gallery Print, Wall Decor Travel Poster)


Art and Craft Supply (Lantern Press)




Free Shipping, Ships within 24 hours, Amazing Service
Printed in the USA on recycled paper, using eco-friendly ink
Standard size print, ready for framing
Perfect for your home, office, or a gift
Browse thousands of images available, click Lantern Press, above

YAAGLE Unisex Nylon Oxford Anti-scratch Water Resistant 30L Outdoor Hiking Climbing Camping Skiing Backpack Sports Cycling Rucksack Travel Bag With Rain Cover Lifesaving Whistle Red Yellow Green Blue


Apparel (YAAGLE)




Outer Material: 210D water resistant anti-scratch nylon
Dimension 29 W x 53 H x17D CM Capacity: 30 L Weight: 0.9kg
High quality water resistant anti-scratch nylon fabric, double strong fully adjustable padded shoulder straps, durable hardware, tidy and neat stitch , classic design...
The bag is delicately designed, the high quality nylon fabric also makes it look much higher end. The backpack is well organized with a laptop compartment inside...
This stylish bag may be a good choice as a mountain climbing bag, a camping bag, a skiing bag or a hiking bag. The durable quality is excellent and the classic style...

Kondos Outdoors - Deluxe Sprint Bag with Ventilator - Red - Made in the USA


Pet Products (Kondos Outdoors)




Deluxe Sprint Bag with Ventilator - Red
Kondos Outdoors
Red
Popular Q&A
What are the travel requirements for Hawaii?
If you are a US citizen, there are no transit restrictions if you're arriving from the mainland.
If you are a non-us citizen and arriving from anywhere other than the mainland US, the same restrictions (if any) apply as if you were landing at any other US port of entry.