Independent Travel guide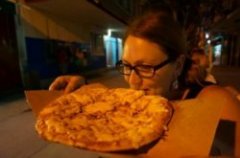 The Cuban Convertible Peso (CUC) is the currency that you'll be using for almost all of your purchases (accommodation, transportation, restaurant meals, bus tickets, internet). The Cuban National Peso (CUP) is the currency that the locals are paid in, and the one that they most often spend. Street-food, small snacks, local buses and fruits & vegetables at the markets will be charged in CUP.
It's a good idea to have both CUC and CUP in your wallet. If you want to buy an ice-cream, a glass of fresh guava juice, a small pizza, or some popcorn (among other things), you'll need some CUP. It is possible to pay with CUC, but it's difficult to figure out the conversion, and the person selling to you will have to come up with a lot of change.
You can take your Cuban Convertibles (CUC) to a money changer called Cadeca, this is also the place that you will change your Euros, Pounds or Dollars. Make sure to bring your passport.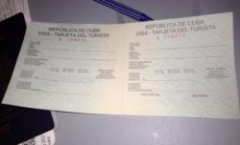 Note: CUC is not a "tourist currency". The locals have to spend it on the same items as you do. The only time that the CUC is actually more expensive for tourists is at museums and some historical sites when the cost is equal in CUC for tourists as it is in CUP for locals (ie: Foreigner pays 10 CUC ($10 USD) and locals pay 10 CUP (40 cents)).
Tourist Card: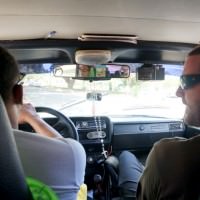 Before arriving in Cuba, you will need to purchase a Tourist Card. This is similar to a visa, but it does not get placed in your passport, it's a separate piece of paper. Sometimes the card is included in your flight price, but more often than not, you'll have to purchase it at the airport before departing for Cuba. Sometimes there is a separate booth for purchasing the card, while other times you can simply buy it right where you check-in for your flight.
We flew out of Guatemala City and were able to purchase the card at the Copa Airlines check-in counter. The cost of the card was (and always is) $20 USD.
On arrival at the Havana airport, the immigration officer will stamp the card, and give you back half of it. You must keep this until you depart.

Loosing this part of the card will result in a whole bunch of unwanted bureaucracy when you try to leave. Bottom line… don't lose it.
Insurance:
As of May 1, 2010, it's obligatory to have health insurance coverage to travel to Cuba and you must show proof of health/ travel insurance upon arrival at immigration. This needn't be a big expense. We purchased our insurance for just $1.60 / day.
Getting into the City:
The Havana airport is about 30 – 40 minutes away from the center of town, depending on traffic. If you are travelling early in the morning, there will be no traffic and it will only take you 20 minutes.
Related facts:
Le site «Le Monde des Voitures» c'est ce qu'il faut pour tout propriétaire de l'automobile. Quoique ce soit, une super voiture luxe ou une simple bagnole bon marché, vous trouverez ici pas mal d'information intéressante. Des conseils des mécaniciens et des pilotes, des instructions pour le meilleur entretien… Vous en avez besoin!
See also: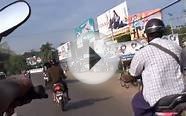 Myanmar with Lonely planet travel guide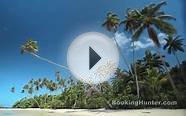 Samoa Travel Guide - Must-See Attractions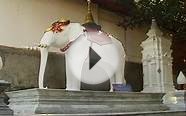 Chiang Mai Vacation Travel Video Guide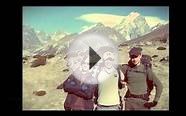 Sanjib Adhikari - Independent Trekking Guide and Tour ...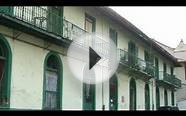 Just Go Travel Guides: About Panama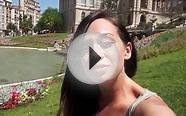 MARSEILLE, FRANCE TRAVEL GUIDE
Popular Q&A
Where can an independent traveler find a guide to wine tours in Bordeaux? | Yahoo Answers
In Bordeaux, there are a number of routes you can take:-
(1) Find vineyards to visit on a specialist Vineyard Directory site
(2) Try the local Wine Tourism Authority
In Bordeaux, wine tourism is very well catered to with lots of smaller tourist offices in the sub wine regions.
(3) Try the School of Wine (Ecole Du Vin) in the centre of Bordeaux
You can take a course and then visit the vineyards
How to Choose a Travel Guide

(1) Find vineyards to visit on a specialist Vineyard Directory site
(2) Try the local Wine Tourism Authority
In Bordeaux, wine tourism is very well catered to with lots of smaller tourist offices in the sub wine regions.
(3) Try the School of Wine (Ecole Du Vin) in the centre of Bordeaux
You can take a course and then visit the vineyards