Traveling jobs for young men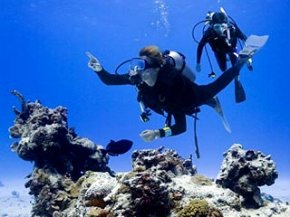 If you want to work your way around the world, there are plenty of not-so-serious gigs to keep you from going broke. Governments work with organizations such as BUNAC and CCUSA to give out short-term work permits for their countries. These countries include the United Kingdom, Australia, South Africa, Ireland, Canada and New Zealand. Just pay a small fee for the work visa and you get a list of employers to contact once you arrive.
Below is a list of ideas of work opportunities worldwide. You can do most of these jobs anywhere in the world. The toughest part is really making that initial step to go. But what do you have to lose? So go!
Bartender in Austria
The social scene at The Yoho International Youth Hostel in Salzburg is at the bar. You even pay for your bed there when upon arrival. So of course they need a lot of help at night to keep thirsty nomads happy. Serve drinks to tourists and other backpackers while traveling abroad and sometimes you don't even need to know the local language. Try to get paid under the table and don't stay for too long—that much booze and tourism can't be good for anyone.
Scuba Instructor in Morocco
Club Med is hiring certified scuba instructors (along with bartenders and chefs) immediately for one of their ninety "villages" in forty countries worldwide. The Club Med staff are called "GOs" or gracious organizers, which is a nice term for employees paid to party every day and night with the guests. There are over 22, 000 GOs and Club Med is recruiting in Los Angeles, Chicago, and Newark this spring.
Travel Writer in Europe
If you've got writing skills and a passion for travel, you've got just about everything you need to become a travel writer (well, you'll probably need a laptop too). Write articles and books, take pictures to supplement your stories and get them published wherever you can. Student Traveler has a travel writing internship in Europe this summer (blatant self promotion). Go to StudentTraveler.com for details.
Furniture Mover in South Africa
Moving sucks as much overseas as it does in the United States, so people are willing to hire others to get their stuff from Point A to Point B. You can capitalize on this by carrying that couch, bed or whatever else people need moved (for a fee, of course). Key Moves is a large moving operator in Cape Town.
Volunteer in Peru
Cross Cultural Solutions offers volunteers work in orphanages and child care centers, schools, hospitals, homes for the elderly, centers for people with disabilities and other community organizations. In Peru, for example, volunteers work in the shantytown El Salvador, on the outskirts of Lima. Volunteers help care for infants and children and assist with teaching for two to twelve weeks. CCS operates in twelve countries in Asia, Latin America, Africa and Eastern Europe.
Hostel Help in London
Hostels are always hiring backpackers and young travelers to assist with the day-to-day tasks involved in running a hostel. Work can range from cleaning linens to cooking dinner, and you often work for your room or minimal wages. Still, you can usually get paid under the table or exchange work for room and board. London has almost 100 hostels packed near all the major Tube stops, so this is a great starting point. Check out HostelWorld.com for contacts for these hostels.
See also: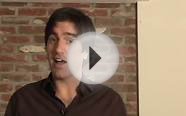 Job Interview Attire for Men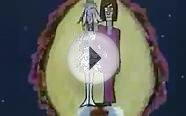 Jobs For Young Girls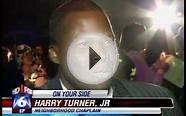 TRAVELING SHOES " 5 DEAD YOUNG MEN"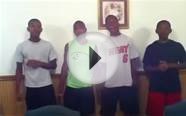 YMIC- Young Men In Christ : Feel Like Traveling Home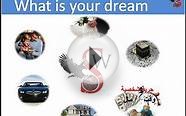 Job opportunities for young men and women all over the world
Popular Q&A
What are good jobs for a young person who wants to travel? | Yahoo Answers
Hello. Have you ever thought about being a Carney? I think this job would allow you to work around the world and enjoy the diversity of the world You ENJOY you hear? DO you hear me?????
What are some good jobs for young men?
The best jobs for young men appear to be associated with the medical field. Being a dental assistant is highly rated and requires only a moderate term of on the job training.