Traveling to Ireland


Ireland is a beautiful country filled with rolling green hills, castles, beautiful sheer cliffs, Guinness beer, and ultra-friendly locals. Dublin is a lively city with great pubs and history while the country is filled with beautiful landscapes and castles, so it's hard not to have a good time here. The country's small size makes it easy to explore regardless of the length of your trip. I absolutely love this country. It's a magical land full of wonder, history, and fun and I can't recommend visiting here enough. No one ever walks away unhappy from Ireland and, by using this travel guide, you'll know all the best things to do so you don't either. Visit Ireland. It's phenomenal.
Typical Costs
Accommodation – Prices average 10-30 EUR a night for a hostel dorm room, 45 EUR for a single room in a hostel, and starting at 40 EUR for a single or double in a budget hotel with a private bathroom. In the bigger cities, especially Dublin, expect to pay a bit more.
Food – Casual meals like pub food and fast food costs around 9 EUR for a meal. A restaurant main dish with a drink will cost about 18 EUR. Grocery shopping and cooking your own food will be around 40 EUR per week.
Transportation – Public transportation is first rate in Ireland, whether you're on a bus or train, expect free wifi, friendly drivers and timely departures. The network of options makes it easy and affordable to traverse the country during your stay. Bus trips around Dublin cost about 2 EUR for a single journey. Longer bus journeys, such as Dublin to Belfast will cost around 17 EUR. Taxis are expensive, starting at 6 EUR for a very short trip, and most cities are extremely walkable, so I suggest you avoid them.
Activities – Most museums throughout the country cost about 9-14 EUR. The Guinness Brewery is one of the few I would recommend, but the most expensive, 21 EUR at the door. Save 10% by booking online in advance (added bonus – you also get a fast pass to skip to the front during busy season). Day trips around the countryside will set you back 36 EUR or more.
Money Saving Tips
Fly budget – Ireland is extremely well-served by budget airlines traveling throughout the UK and Europe. By booking in advance with the likes of Ryanair, Easyjet, and BMIBaby, you can get cheap flights from Ireland to elsewhere in the world.
Student discounts – A valid student ID will get you discounts (up to 50%) to many attractions, museums, and buses throughout the country.
Drink less – Ireland's strong pub culture will hit your wallet hard. Temper the cost by visiting happy hours, drinking at home, or skipping drinks all together.
See also: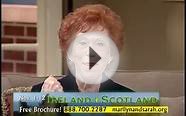 Travel to Ireland & Scotland with Us!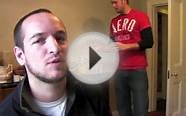 IRELAND! Traveling to Westport (Day 2)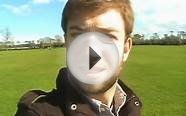 Travel Guide To Dublin, Ireland (Part Two)
Travel Box Set: 48 Travel Tips to Start Traveling Around The World Smart for Less Than $48 Per Day. 50 Places in Europe You Must Visit Before You Die. ... (travel, Travel the World, travel guides)
eBooks
10 Best Places to Visit in Ireland - Ireland Travel Video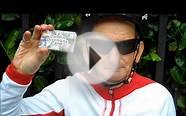 Travelling To Ireland Tips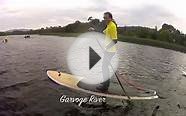 Wild Atlantic Way in Ireland - travel to Sligo, Donegal ...