Travel assistance for seniors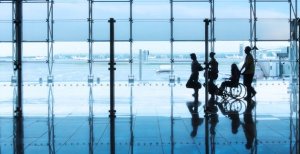 Dear Savvy Senior,
I would like to fly my elderly parents across the country next month for my daughter's wedding but have some concerns about the flight. My mom has trouble walking long distances and my dad has COPD and needs an oxygen tank. What airport or airline services are available to help old passengers?
-Concerned Daughter
Dear Concerned,
Flying can be physically exhausting for anyone, but for seniors with health issues or physical limitations it can be extremely challenging. Here are a few tips that can help.
Booking the Flight
When you go to book your parent's flight, this is the time to make special requests that can help make the trip easier for them. You'll need to make these requests over the phone.
For example, you may want to inquire about seats in the front of the plane for easier access or bulkhead seats that provides extra leg room, and you should probably request a wheelchair or two with attendant(s) to maneuver your parents through the airports they will be departing from and arriving to, and if there's a connecting flight in between.
If your parents don't want a wheelchair, but want some help, ask about electric carts.
You also need to check with the airline regarding their policy for portable oxygen concentrators for your dad. Some airlines require specific medical forms that will need to be signed by his doctor.
Airport Assistance
If your parents are flying on their own, you should know that airlines allow elderly fliers to be escorted to and from the gate by a non-traveling companion, as long as the escort provides his or her full name, birth date and government-issued ID.
If no one is available to help your parents, find out how the airline can assist them. Delta Airlines, for example, can have an employee help your parents through check-in with 48 hours notice, and American Airlines provides special assistance to passengers with disabilities.
Or, consider hiring an independent company like Royal Airport Concierge Services, who will meet your parents at the curb to help them check their bags and escort them to security. They typically charge $150 to $250 and serve dozens of airports across the U.S.
See also: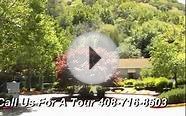 Silverado Assisted Living Belmont CA | California | Memory ...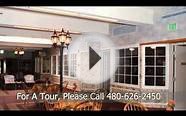 Chris Ridge Senior Living Assisted Living | Phoenix AZ ...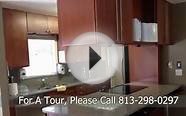 Cameron ALF III Corp Assisted Living Tampa FL| Senior Care ...
Self-Wipe Bathroom Toilet Aid


Health and Beauty (Self-Wipe)




Superior smooth rounded design provides more comfort than other devices and allows for accurate placement and pressure
Comfortable and easy to use hygiene aid makes post-toilet cleaning possible
The rotating handle (9 3/4 ) allows the desired amount of toilet tissue to be rolled
Made of sturdy autoclavable plastic
Travel Neck Pillow - #1 Amazon Rayon From Bamboo Cervical Traveling Neck / Shoulder Support - Memory Foam Gel Plush - Best Therapeutic Airplane, Car, Train or Resting Pillow. Most Important Take Along Accessory - Snap Closure, Removable Zippered Closure Making It Easy to Wash By Clara Clark.
Home (Clara Clark)
#1 BEST SELLING AMAZING NECK PILLOW - Soft and comfortable helping you to relax providing you with optimal neck cervical and shoulder support, helps maintain proper...
BEST QUALITY SOFT VELOUR BAMBOO COVER WITH PLUSH MEMORY FOAM MATERIAL - Made of high quality memory foam, provides you a perfect combination of support and softness...
ZIPPERED WASHABLE REMOVABLE PLUSH COVER - The zippered plush cover is made of rayon bamboo that gives a velour, cashmere, plush velvet feel. ZIPPERED COVER FOR SPECIAL...
ONE PILLOW MANY USES - The pillow that is great for traveling on airplanes, buses, trains, in a car, working in front of your computer, camping, relaxing at home...
100% SATISFACTION GUARANTEE INCLUDED - If for any reason you decide that this is not for you, all you have to do is send a simple email and receive a 100% money-back...
Essential Medical Supply Standard Hand Bed Rail


Health and Beauty (Essential Medical Supply)




Includes a securing strap to attach rail to bed frame.
Designed to help users get in and out of bed.
Height adjustable from 17 to 21 with a 20 wide, non-slip hand grip.
Will fit in most large suitcases.
User Weight Limit: 300 lbs.

Stander EZ Adjust & Pivoting Home Bed Rail + 3 pocket organizer pouch + Adjustable in Length to 26"-34"-42" + Included Safety Strap + Lifetime Gaurantee


Health and Beauty (Standers)




Adjustable length allows for use as both a bed rail to prevent falling out of bed or as a hand rail to assist in getting out of bed
Bed rail easily adjusts from 26 to 34 to 42 after it has been placed on the bed
Rail folds down to side of bed to allow user to get out of bed or provide space for making bed
Can be placed on either side of the bed. Easy Assembly- Click on image to see our assembly instruction video!
Attaches to most home or hospital beds with included safety strap
Weight Capacity: 300 lbs

HUAHUI Case / Cover UnderSea World Beautiful Colorful Fishs Sunshine Special Design Cell Phone Cases For iPhone 6 (4.7") Hard Cases No.18


Wireless (HUAHUI)




Designed Special for iphone 6 and iphone 6 plus.
100% Fit to your best and lovely iPhone 6 and your iphone 6 plus.
Printed on thin metal back using sublimation technology to offer long lasting design.
High quality and protective your phone from damage.
We ship our products within two business days,but weekend.
Popular Q&A
What is an average business travel per diem amount for food per day
The standard meal allowance as per IRS guidelines for most small localities in the United States was $39 a day.