Fun Travel Bus Company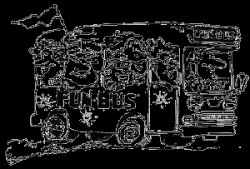 The "FUN BUS" provides motorcoach charters (motorcoaches, shuttle buses, trolley, ADA-compliant coaches), group travel planning, small group travel, black car service and travel insurance. Now in its 14th year of operations, it was founded in 1996 as Creative Coach Company by Rebecca Vaughn, who is the owner and president of the company. As of March 2011 the Fun Bus has relocated to Lancaster in Fairfield County, Ohio. The company specializes in high-demand entertainment events, such as concerts, casino packages, NASCAR, Ohio State University football, and professional team sports such as the Cleveland Browns, the Cincinnati Bengals, the Cleveland Indians, the Cincinnati Reds, the Columbus Blue Jackets and the Cleveland Cavaliers. A growing part of our business is regular, no-frills getaways to popular destinations such as Chicago and New York. In fact, the FUN BUS travels to New York City over 50 times each year, including specialty tours that may include theater, the Macy's Thanksgiving Parade, New Year's Eve and Greenwich Village. We can also provide experienced, knowledgeable escorts to New York City.
We are season ticket holders for the Cleveland Browns, and we have access to other tickets that can allow us to seat large groups together at any game. Our Bengals, Indians, and Reds connections can provide group seating for many games. No one in central Ohio offers more NASCAR racing action than the FUN BUS. Our current schedule provides for no less than 10 NASCAR events, including Sprint Cup, Nationwide and Camping World Truck Series events. We offer over 150 casino trips each year, including Atlantic City, Windsor, Wheeling, the Detroit-area casinos, and the Indiana riverboat casinos. We are the largest carrier of pre-formed groups to the Hollywood Riverboat Casino, with nearly 5, 000 patrons delivered each year! We also have direct access for group ticketing to many popular local entertainment venues, such as the Schottenstein Center and Nationwide Arena, plus out-of-the-area venues in Ohio, West Virginia, Pennsylvania and Kentucky.
The FUN BUS has managed to place many of these events into no-frills, affordable travel packages available for sale at retail. In addition, the company can provide travel planning to many of these same events for pre-formed groups. Many local schools, clubs and fraternal organizations have found that our well designed tours offer more flexibility, more substance, better planning and better value than the "canned" tour packages offered by some higher-profile tour planners. That is why our school field trip business continues to grow each year. Each package is custom-designed to meet the needs (and budget) of the group.
See also: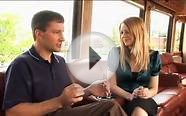 Van Galder Bus Company - PlanIt Norhtwest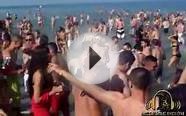 Balkan FUN 2013: PBM team & bus 25 / Ovako mi živimo ...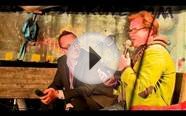 Fun fireside chat w/ Fabian & Oliver Thylmann on building ...
Melissa & Doug Wooden Jigsaw Puzzles in a Box - Vehicles


Toy (Melissa & Doug)




Made using the highest quality materials
Tested to be safe and durable
Great fun for your baby and child
Four compartments in this sturdy wooden box store four different 12-piece puzzles
Vehicle-themed puzzles depict a race car, train, fire truck and school bus
Backs of pieces are shape-coded for easy sorting
Great for home, school or travel
Each completed puzzles is 6.75 inches by 4.5 inches
Black & White Label Premium Plastic Flask Liquor Rum Runner Cruise Kit Sneak Alcohol Drink Wine Pouch Bag Set Heavy Duty Reusable Concealable Flasks For Booze & Cocktails 3x32oz + Funnel
Kitchen (Black & White Label Company)
✔ 100% SAFE: Our Plastic Flask Liquor Cruise Kit Is The Only FDA Approved Kit On The Market. All Our Flasks Are Bpa Free & Manufactured From Heavy Duty Puncture...
✔ TOTALLY DISCREET: All Our Plastic Liquor Cruise Kit Flasks Are Branded With Our Non-Alcohol Related Black & White Label Company Logo, So They Won t Bring Unwanted...
✔ NEVER RUN OUT: This Amazing 4 Piece Plastic Flask Liquor Cruise Kit Gives You Our Largest Flasks Sizes 3 Times Over. Never Run Out Alcohol, Cocktails Or Drinks...
✔ KEEP YOUR CA$H!: Even If Your Not Going On A Boat Cruise Our Plastic Flask Liquor Cruise Kit Is Perfect For Family Trips, Bus Tours, Sporting Events, Tailgating...
✔ HASSLE-FREE RETURNS: Along Side Our Top Notch 5 ★ Customer Service All Black & White Label Company Products Come With Our 100% Customer Satisfaction 1 Year...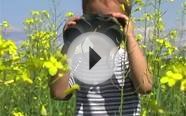 Icky Insects by Silly Bus | Funny | Kids Video | Kids ...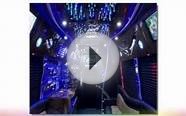 http://UniversalBusCharter.com/rent-a-bus-in-Washington-DC
Travel Pillow Inflatable for Sleeping and Head Rest Neck Pillows with Comfort Eyemask and Earplugs for Airplane and Commute Transportation - includes Carry Pouch for Convenient Storage


Home (Serendiplicity Travel Pillow Inflatable)




✔︎✔︎COMPLETE TRAVEL SET - We love to offer simple solutions to travelers. The SERENDIPlicity inflatable travel pillow offers a soft plush feel and design. It comes...
✔︎✔︎SLEEP WITH MAXIMUM SUPPORT - Features a simple design and fits snugly to give the perfect solution for a travel neck support pillow allowing you to feel more...
✔︎✔︎CAR, AIRPLANE, BUS AND TRAIN - With this commuter pillow trips will not be the same once you begin using this head rest pillow as your companion during your...
✔︎✔︎SATISFACTION GUARANTEED - As seen on Travel Expo and Trip Advisor - You need these simple travel accessories to enjoy comfort while traveling and this is the...
✔︎✔︎SPACE SAVER - These inflatable travel pillows for airplanes and other modes of transportation lays flat when deflated offering convenience and easy storage...

Melissa & Doug On The Road Jigsaw Puzzle (12-Piece)


Toy (Melissa & Doug)




Made using the highest quality materials
Tested to be safe and durable
Great fun for your baby and child
12-piece wooden jigsaw puzzle
Brightly colored collection of favorite cars, trucks and emergency vehicles
Packaged in a sturdy, wooden tray for puzzle building and storage
Ideal introduction to jigsaw solving
Sturdy wooden construction

Math Missions: The Race to Spectacle City Arcade (Grades K-2)


Software (Scholastic)




Build addition
subtraction
geometry
problem solving skills