Independent Travel in Cuba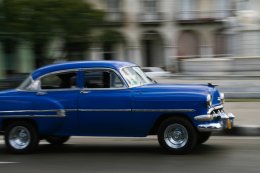 Planning a trip to Cuba isn't as simple as it is for Mexico or Central America. Before you go you'll want to get your visa and money sorted, read up on its complicated history, and do any online planning before you get there as you can't rely on the internet. Despite taking a bit more effort we think it's worth it as this vibrant, magical and confusing Caribbean island is unlike anywhere else we've travelled.
Is it Legal to Travel to Cuba?
The US has had an embargo against Cuba since 1960 and Americans can only legally visit the country with a license or as part of an authorised tour group that involves cultural or educational exchanges with Cubans. Technically it's not legal for Americans to visit Cuba independently but in practice many do by travelling via another country such as Mexico.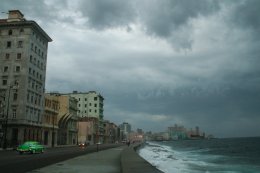 Visiting Cuba isn't a problem for other nationalities and it is a popular tourist destination for Canadians and Europeans.
Visas
You need a visa in advance to visit Cuba. We bought ours from the Cancun airport in Mexico—a staff member was handing out forms in the check-in queue. It cost US$25 each and is valid for 30 days which can be extended for another 30 days.
Getting There and Away
We flew to Havana from Cancun, Mexico which is one of the nearest and cheapest entry points. Our return flights with Cubana cost US2 each. Cubana also fly from Mexico City, Colombia, Canada and a few European cities.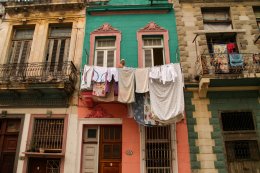 On arrival at Havana airport a taxi to Havana Vieja costs 25 CUC (Cuban convertible pesos).
It's important to keep aside 25 CUC in cash to pay the exit tax on departure.
Money
The money situation is the most complicated thing about visiting Cuba so you need to be prepared in advance.
Bring Cash
ATMs are unreliable in Cuba and only available in a few cities so it's not a good idea to depend on them and if your card is issued by a US bank it definitely won't work. Credit cards aren't often accepted either so it's best to bring all your spending money in cash. We brought Mexican pesos, but euros, Canadian dollars, and British pounds are also good options. You can bring US dollars but you'll be charged a 10% fee to change them. For a list of currencies accepted and the current exchange rates see the Banco Central de Cuba website. You are looking at the Compra rate.
See also: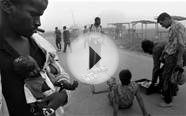 3.7 San Lazaro en el Rincón (Religious procession in Cuba)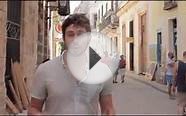 10 Essential Cuba travel tips!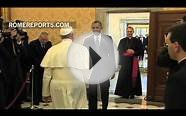 Vatican confirms, Pope Francis will travel to Cuba
Popular Q&A
What's the worst that could happen when traveling as an independent tourist in china? | Yahoo Answers
I live in China and have traveled extensively in China . . . alone, with groups and with my family. The biggest difficulty you will have is communication.
Petty crime is common (pickpocketing); violent crime is not.
Eat in places where you see other people eating. For some reason, foreign visitors think that Chinese people aren't as concerned about their health as other nationalities. Do you think that Chinese people want to get sick from food?
Avoid the hotel and fancy restaurants . . . they will overcharge you by a horrendous amount. (I once ate at the Great Wall Sheraton Hotel in …