Independent Travel Company
Given the competition, travel firms must innovate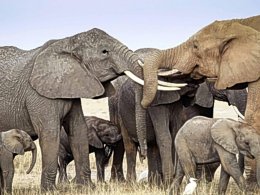 Tuskforce: Exodus and London Zoo now offer trips
Even in these technologically enabled times, a good tour operator or travel agent offers invaluable expertise, forming complicated itineraries, tweaking trips to fit special needs and ensuring value. A specialist should be able to go way beyond the basics of a DIY trip – and also make sure that your money is protected in the event of financial failure.
Given the competition, travel firms must innovate: Exodus has partnered with ZSL (London Zoo) for expert-led wildlife holidays; Neilson has introduced a "Mountain Collection" of hotels with free ski-guiding, coaching and video feedback; and TravelEyes has marked its 10th year of sending blind and sighted travellers on adventures.
Many companies rallied when the Nepal earthquake struck – Intrepid donated half a million pounds to the relief effort. And when tragedy struck in Tunisia, Thomson and Thomas Cook enabled customers to change or cancel forthcoming trips.
However, there are still creases to be ironed out, as Independent readers frequently tell us, single-traveller supplements being a particularly contentious issue.