Independent Contractor Travel Agent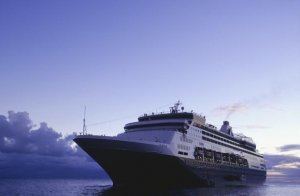 As an independent contractor, why not book a cruise while working for a travel agency.
Steve Mason/Photodisc/Getty Images
Working as an independent contractor for a travel agency gives you the freedom of working at your own pace and on your own schedule. In addition to unlimited earning potentials, you receive discounts on your personal travel and vacations. Advantages offered by many travel agency websites also include low start-up fees and free online training.
Step 1
Research various online travel agencies and determine which one you would like to work with. Several companies, such as Net Travel Ease, Global Travel International and KHM Travel Group, allow you to work as an independent travel agent and earn commission on your travel sales and new clients.
Step 2
Visit the website of the travel group you choose. Navigate to the page that allows you to sign up or register as an independent agent and complete the application. Generally, you must supply your name, address, telephone number and answer a few questions such as why you want to work as a travel agent for their company.
Related Reading: How Is an Independent Contractor Different From an Employee?
Step 3
Submit the application and pay the required fee using your credit or debit card. The fee may vary based on the site. For instance, KHM requires you to pay $49.00 a month plus a start-up fee of $99.00. Other sites may require only a start-up fee.
Step 4
Wait for a representative to call you regarding your application. She will supply you with important information about the company and help you complete additional forms, such as a W-9 and contract agreement. This agreement supplies information about your relationship with the company, including how and when commissions are paid, and states how many sales you must make each month or quarter to remain an active agent.
Step 5
Complete the packet of requirements supplied by the representative. Often there is a section that a notary must complete. Mail the completed packet, along with a copy of your photo ID, to the address supplied by the company. After they accept you as an agent, you will receive the log-on information to access your account on the company's website.
Step 6
Log on and complete the online training required by the company. They provide training that supplies you with the necessary information about trips, commissions and how to fulfill your client's needs. They also suggest sites you can use to book trips. After you complete the training, the company issues you an International Air Transport Association, or IATA, number that allows you to book vacations for clients. Now you are ready to begin working as an independent travel agent!
Things Needed
Application packet
Notary
Copy of photo identification
W-9 form
Tip
If you have any questions during the registration process, call the number provided on the website and a representative will walk you through it. Work towards your Accredited Cruise Counselor Certification after becoming an independent agent for booking cruises.
Warning
Review the company's rating on the Better Business Bureau website before making your decision regarding which company to work with. Keep copies of all information you complete and send to the company.
See also: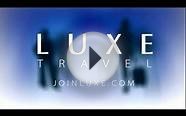 Join LUXE - Independent Contractors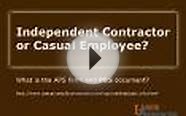 Independent Contractor or Casual Employee?
New Fashion Unisex Plain Baseball Caps Eelphant Cotton Peaked Hat Casual Outdoor Travel Snapback


Sports (NaomiRice)




Adjustable snapback
Hand wash
We are a professional factory in baseball cap
item :EELPHANT Male/Female sport baseball hat
Male/Female