Travel Athens to Santorini
Most people who visit Greece will find an opportunity to visit at least one of the Greek islands, most probably in the Cyclades. Flights can be rather expensive and can sell out quickly (especially during peak season), so venturing out by sea is generally the preferred choice. There are plenty of ferry companies competing for your services, so shop around and make an informed choice. The following is a true short story of sorts chronicling the nightmarish trip we took from Piraeus (the Athens port) to the beautiful island of Santorini by Superjet (of the Sea Jet company), supposedly the fastest way there by water.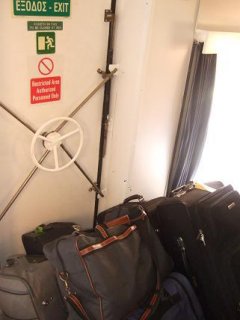 Or so we thought…
Ferry from Athens (Piraeus) to Santorini (Thira)
Flights from Athens to Santorini only take 30-45 minutes, but each ticket costs around 115-120 Euros. On the other hand, the fastest ferry, Superjet, takes only 5 hours (whereas the slower ones can take as long as 8 or 9 hours) and less than half the price. Factor in the time for check-in at the airport and immigration and collecting luggage, we thought that a flight would not save that much time compared to a fast ferry, so we went with the cheaper option. We booked online and got the tickets mailed to us in advance.
[Note that Santorini is also known as Thira and the main town on the island is called Fira, so don't get confused!]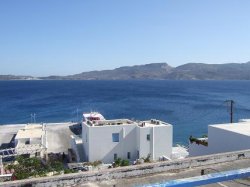 An ominous start
Our departure time was 7:15am, but its's a good idea to get there around an hour earlier because there is very limited luggage space, and there's also another very important reason which I explain below. So we departed our hotel by 6am by taxi. Things did not get off to a great start when the taxi driver got lost at the port of Piraeus, and directions requested from ground staff were not exactly accurate. Nevertheless we got there, still relatively early and towards the front of the queue that was already forming by the smallish, pink and white ferry.
We got on board and stashed our luggage by the back door and found our seats at the very first row, right in the centre. As it turned out, the Superjet was no luxury cruise for passengers to enjoy. It was simply a speedy mode of transportation. There were just rows and rows of seats and not much else. No tables, no common area to chill out, only one mini-bar on the ground floor. The upper deck was for smokers. No one would be allowed to go outside to catch some sea breeze or enjoy the views. It was going to be a long 5 hours.
See also:
ATHENS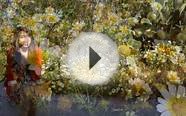 Greece, Santorini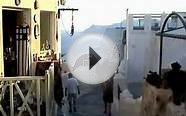 Santorini 2
Top 20 Places to Visit in Greece - Top 20 Greece Travel Guide (Includes Athens, Rhodes, Santorini, Corfu, Mykonos, Zakynthos, Meteora, Kos & More) (Europe Travel Series Book 6)
eBooks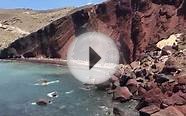 Traveling in Greece: Athens and Santorini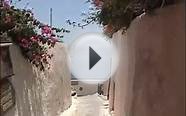 Santorini, Greece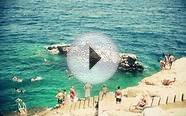 Athens to Santorini