Travel Tips USA Today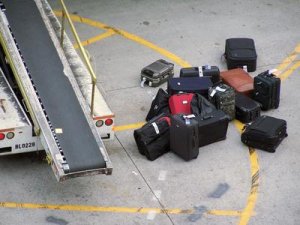 With careful packing, it's often possible to avoid having to check luggage. (Photo: luggages image by MLProject from Fotolia.com )
Overview
Long lines for check-in and security, checked baggage fees and cramped seating are among the realities of air travel for many passengers. Much of the aggravation associated with air travel is unavoidable. However, with proper packing, it is possible to reduce or eliminate baggage fees and ensure that your luggage arrives along with you at your destination and upon your return.
Getting Through Security
Many air passengers are familiar with what the Transportation Security Administration (TSA) calls the "3-1-1 Rule" concerning liquids in carry-on luggage: containers of 3 oz. or less should be contained in a 1-quart clear zip-top plastic bag, with a single plastic bag per passenger. Pack liquids in carry-on baggage in an easily accessible location to make it easy to remove them for inspection.
Be prepared to remove your laptop from its bag for screening. Laptop sleeves, "butterfly" or tri-fold styles that allow the laptop to lie flat on the conveyor belt are most likely to allow the screening device to take a clear picture of the internal components of the laptop, which means the laptop need not be removed from the bag for screening.
Ask for manual inspection of undeveloped film to avoid possible damage from X-ray exposure. TSA also reserves the right to conduct random searches of carry-on luggage. Pack underwear and lingerie in mesh bags to avoid having them touched in case your bag is selected for inspection.
Wardrobe and Packing Tips
When packing for air travel, less is more. Coordinate your travel wardrobe with mix-and-match pieces in neutral colors that can be dressed up or down. Be prepared to rinse out clothing or do a load of laundry during longer trips. Wear your heaviest shoes and overcoat onto the plane if possible. Place packed shoes in a plastic bag near the bottom of the bag that you plan to carry by hand or near the wheels of a rolling bag. Roll clothing rather than fold it to avoid packing creases. Do not overpack, which tends to smash clothing, or underpack, which allows clothing to shift inside the bag, the Magellan's website recommends.
Rick Steves, whose public television shows and published books focus on travel in and around Europe, recommends taking a single carry-on bag for every trip, regardless of duration. Rather than attempting to pack enough toiletries for the entire trip, Steves recommends travelers to include enough only for the beginning of the trip; count on purchasing replacements. However, if your itinerary includes travel to less developed countries, this advice may not apply, especially concerning tampons and sanitary pads.
See also: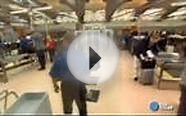 Sail through TSA screenings with these travel tips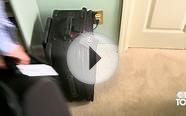 Pros on the Road: Travel tips from Steve Milby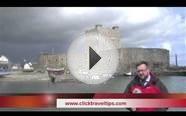 We are Click Travel Tips - Visit us Today
8oz Organic ROSE WATER SPRAY - 100% Pure & Natural Facial Toner with Uplifting Floral Scent - SEE RESULTS OR MONEY-BACK. Just a few sprays & your face feels amazingly fresh with tender smell of roses!
Beauty (Eve Hansen)
#1 HIGHEST QUALITY - 100% pure & organic Moroccan rosewater - distilled from the Rosa Damascena rose petals - with no artificial fragrance or any chemicals or...
REJUVENATING FACIAL TONER & CLEANSER - soften and replenish moisture in your face, restore and balance your skin s pH level, as well as unblock and tighten...
BIG 8 oz SPRAYER BOTTLE - you ll get DOUBLE quantity and the high quality fine mist sprayer to maximize your experience each and every time you apply the rose water.
SEE RESULTS OR MONEY-BACK - Eve Hansen products are backed with manufacturer s 100% satisfaction-policy . Try it out at our expense - if you are not fully satisfied...
best body skin Moisturizing Sprays Toners Cleansing Washes face moisturizer mist hair spritz free products men women prime health mom books product buy wish care...
Kard Bodyguard Credit Card and Passport Protector Sleeves Gift Set, RFID Blocking Debit Card Holders Help With Identity Theft Protection, Stop Unauthorized Scans and Electronic Pickpocketing - Made in the USA (Large Combo Pack)
Office Product (Rapps)
RFID Sleeves are FLEXIBLE, LIGHTWEIGHT, DURABLE and WATERPROOF - Ultra thin to fit in your wallet or purse - Share them with friends and family members. Great travel...
Most credit and passport cards have a Radio-Frequency-IDentification chip embedded in them. These RFID chips allow your card to be scanned quickly at the checkout...
PROTECT YOURSELF AND POTENTIALLY SAVE THOUSANDS IN LOSSES - Protect yourself against identity theft, electronic pickpocketing, being skimmed or read by unauthorized...
RFID Blocking Sleeves are SAFE AND EFFECTIVE - Valuable and inexpensive product insurance against identity theft - Many people do not know this but RFID chips can...
RFID Sleeves Can Help PROTECT YOURSELF AGAINST IDENTITY THEFT - No matter what you call them RFID blocking sleeve pack, RFID blocking sleeves, RFID sleeves, credit...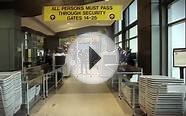 USAToday.com • Travel Tips • Security at the Airport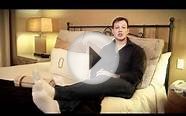 USAToday.com • Travel Tips • How to Sleep Well in a ...
Bushnell Velocity Speed Gun (Colors may vary)


Sports (Bushnell)




An easy point-and-shoot speed gun with +/- 1.0 MPH accuracy.
Can track the speed of a ball from 10 feet up to 110 MPH.
Large, clear LCD display.
Displays fastest speed once trigger is released.
Measures 4.3 x 8.4 x 6 inches (W x H x D); 2-year warranty

Brainstring Retro Brainteaser Puzzle


Toy (Recent Toys USA)




Real challenge is untangling the knot in the middle
Make the puzzle easier or harder based on how much you tangle it up
Great for travel

CablesFrLess (TM) 3ft 3.5mm Auxiliary (AUX) Audio Jack cable (Braided Style) (Black)


CE (CablesFrLess)




Listen to your music in the car with the 3.5mm Auxiliary (AUX) Auido Jack cable!
Plug your device to any AUX outlet to listen to your music, videos and recordings!
Comes in 7 different colors
Available in 3 FT, 6FT, and 10FT lengths
30 Day Warranty
Popular Q&A
Where could one find tips on travel to the USA from Estonia?
Tips on traveling to the USA from Estonia is available from many different online sources. The US government website, Travel.State, is one of the more reliable sources in this respect.