Fun Travel ideas to spend New Years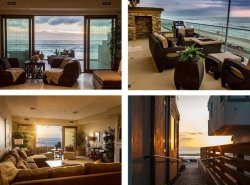 Whether you want to ring in the New Year by the beach or in the mountains, California's got it, with a selection of great events in all its stunning regions. Pick a vacation destination, find a rental and get ready to celebrate!
Oceanside
A beach rental in this city brings you within driving distance to the historic Gaslamp Quarter in downtown San Diego. During the day you can enjoy beautiful views of the Pacific Ocean, while your evening can feature dinner and drinks at one of the many gastropubs and restaurants that are within walking distance of each other. You'll also be close to the San Diego Zoo and Sea World. Many venues in the area will be hosting big New Year's Eve parties.
West Hollywood
Known for its vibrant bars, nightclubs, restaurants and proximity to celebrities, a vacation rental here keeps you close to unique Los Angeles experiences. During the day you can visit the Walk of Fame and many other historic landmarks on Hollywood Boulevard. There are many beaches you can visit, including Santa Monica for its famous pier and the 3rd Street Promenade shops nearby. As one of the best California New Year's Eve destinations, you might enjoy making dinner reservations in any of the local hotel restaurants run by celebrity chefs or bid the year farewell with a drink from any swanky bar of your choice. You will definitely be surrounded by hip, energetic, fun people who are also looking forward to a memorable evening.
Tahoe
If you'd rather spend your New Year's Eve by the lake, Tahoe is the premier destination, especially if you enjoy water sports and boating. The area lends itself to mountain biking, hiking along the forest trails and snowboarding in winter. To ring in the New Year, you can visit some of the local establishments for dinner, drinks and dancing. Whether you're on the North Shore or the South, Tahoe has vibrant nightlife with many cantinas and bars to choose from. You can even jump over the nearby Nevada border for some casino action. You can also entertain your friends by staying in your vacation rental and enjoying a view of the lake while challenging them to a game of pool or lazing in the hot tub – while staying up as late as you wish, of course.
Wine Country
California has many vineyards that produce delicious wines, but many of the most popular are in Napa Valley. Perhaps you will enjoy celebrating the end of the year by visiting the local wineries and bringing back some of your favorite bottles to your vacation rental. You can be walking distance to four-star restaurants, which allays any concerns about driving safely (just watch your step). Staying in the area imparts a sense of privacy, elegance and serenity, and it's one of the best California New Year's Eve destinations for those who prefer to savor a hearty cabernet and a cheese-and-meat platter. New Year's Eve in Wine Country could be one of the most romantic and memorable celebrations you will never forget.
See also: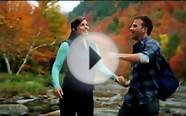 Fall Foliage...More to LOVE in New York this Fall!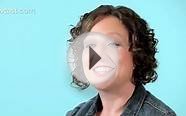 Top 7 Tips for Traveling w/ Tot in Car | Baby Travel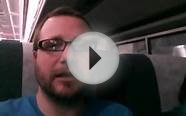 A Tasty New Year!! Vlog #4
EDUCATIONAL INSIGHTS GEOSAFARI MOTORIZED SOLAR SYSTEM


Toy (Educational Insights)




Convert any room into a planetarium with this spectacular orbiting solar system!
Includes a brightly lit sun, 8 rotating planets, and Pluto, the dwarf planet, all on a sturdy base.
Study the orbits and rotation of the planets or project the constellations onto your ceiling!
Launches a lifelong love of space exploration, encourages scientific curiosity and discovery, and introduces key astronomy concepts and terminology!
Requires 4 C batteries (not included) -OR- an AC adapter (sold separately).
Observe the vastness of space in a dramatic light show
Base features planetary longitude marks so the planets can be set up to their correct positions
A/C adapter not included
Includes a Stardome that converts the unit to a planetarium
The central tower and the planetary support rods are black so that they disappear in a darkened room for a spectacular effect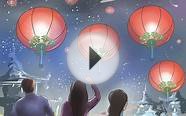 How to Celebrate Chinese New Year
NEW YEAR FUN