Fun Travel gadgets

LED head torch/hand-held torch
For camping and trekking adventures, an LED head torch is the most battery efficient light. It helps you navigate the campsite and repack for the next day. For other travel destinations take an LED hand-held torch for dimly lit streets and alleyways.
Waterproof, shockproof camera
Chances are you will drop your camera as you trek to the summit of Mount Kilimanjaro or the while navigating the bustling streets of Phnom Penh. To make sure you don't miss out on magic happy snaps, take a waterproof, shockproof camera such as the Panasonic Lumix.
Battery pack/solar powered battery pack
When we travel often our phones are our only means to navigate, translate and communicate. When your phone is on 20% battery and you know you have to fit in more hours of site-seeing and exploration, panic ensues. Why not take a battery pack to recharge your phone during the day! You can find packs such as the Mophie battery pack, or a solar powered pack to get it (and you) back to 100%!
Packing cells and dry-bag liners
Travel packing requires organisation. Packing cells are designed to fit nicely into a suitcase or trekking pack. You can segment your gear, such as your underwear in one and your toiletries in another. You can find these cells in any adventure store or IKEA.
A dry-bag liner is perfect for protecting your clothes from moisture. You can use these bags to ensure that rain doesn't seep in. They are also brilliant for keeping your dirty laundry separate from your clean clothes.
Biodegradable laundry wash and portable clothesline
Every adventurer understands that you can't bring your whole wardrobe along in your pack (much to our dismay). If you have access to clean water, why not take advantage of biodegradable laundry wash and an easy-to-pack clothesline. You can wash in the morning and adventure in the day, if you are returning to that site. Or at night you can get your washing sorted and prepared for the next day.
Coffee whenever and wherever (this is not a fun gadget; it's an essential gadget)
Experienced travellers know that good coffee can be hard to come by. But fear not because Grower's Cup has a fair trade solution for when those caffeine-craving moments arise on your adventure. Simply open the satchel, fill with boiling water and pour into a nearby mug! Heaven.
The selfie stick or GoPole
Selfie sticks are the new tripod (whether we like it or not). Photos have less arm and more scenery, people fit within the camera's parameters and giggles are shared with mutual stick owners. Just think how fondly you will look back on your epic images in years to come. For our more ambitious photographers, the GoPole will help you capture those glorious images and videos!
See also: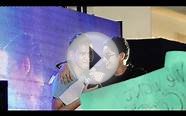 SmartBro - The Great Gadget Fun Fest with Coco Martin plus ...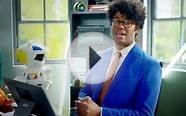 Gadget Man S02E04 - Traveling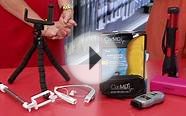 Travel gadgets make your spontaneous road trip easier ...
Ban.do 40735 Hot Stuff Thermal Mug, But First Coffee


Kitchen (ban.do)




White infused acrylic
Includes lid with open/close slider
Holds up to 16 oz
Insulated mug
Keeps hot drinks hot
Wishstone Mr Tea Infuser Set Of 2 With Gift Box ,Tea filters for Loose Leaf Tea, Silicone Tea Strainer


Kitchen




BPA-FREE SILICONE; the Wishstone Mr. Tea Infuser is made of food-grade silicone that s BPA-free to provide great durability and ensure that no bisphenol-A will seep...
VERSATILE; you won t find a tea infuser as versatile as Mr. Tea! Unlike competing products, this tea strainer fits to all sizes of mugs, so you don t have to struggle...
MONEY-BACK GUARANTEE; Mr. Tea is backed up by Amazon s 30-day money-back guarantee, meaning you can ask for a refund if you re not completely satisfied with our...
EASY TO USE; just like all tea strainers, Mr. Tea is super easy to use: just remove his pants, fill them with your favorite tea blend, put them back on, and securely...
GREAT GIFT; if you re looking for a unique, fun gift idea for a tea lover, then you should certainly go for the Wishtone Mr. Tea. It s funny, absolutely original...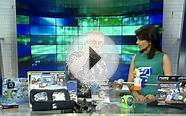 Summer Travel Means New Gadgets to Have Fun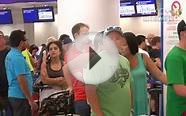 Fun and useful travel gadgets
Evecase Convertible School / DSLR Camera Lens Backpack with Laptop Tablet Compartment and Rain cover - Black for Canon, Nikon, Sony, Fujifilm, Panasonic, Pentax, Samsung, Olympus and more


Photography (Evecase)




Fully convertible from everyday use School / Laptop Backpack into DSLR Camera Travel Bag by unzipping middle compartment
Removable padded camera compartment and divider set able to hold DSLR and 2 lenses to 4 lenses
Separate zipper Laptop (Up to 14inch) /Tablet Compartment, Front pull out quick access for Camera
Foldable side pouch to hold water bottle and use as tripod holder
Include a rain cover for the unexpected weather, External dimension: 17 x 11 x 6.7inch

Funny Lucky Stab Pop Up Gadget Pirate Barrel Kid Children Game Toy


Toy (coffled)




Size:9X4.8cm/3.54X1.89
Very interesting game for family member.
Take turns to slide your swords into the barrel.
But be careful as one wrong move will send the black beard pirate flying.
Package Included: 1 x Pirate Barrel Game Toy, 12 pcs swords (item color will be shipped by random, hope you could understand, thanks.)

Rubik's Cube


Toy (Rejects from Studios)




Special added bonus, a Free Rubik s Cube stand is included
This Original 3x3 Rubik s Cube is a must have for cube enthusiasts!
Rubik s Cube 3x3
Popular Q&A
What are the top travel gadgets?
There are all kinds of travel gadgets and which ones are the best depends on the traveler. If you carry electronics and travel internationally, be sure to carry along a plug inverter and/or a travel size power strip. I keep a travel size power strip in my backpack no matter where I go.
I have a mini notebook (small laptop), camera, Flip video camera, and small flash drive in case I need to use an internet cafe.
If you have a mobile phone, be sure to check with your carrier to make sure you have coverage and won't be charged too many dollars.
Answer: I go through a list on a site that …