Top Fun Travel destinations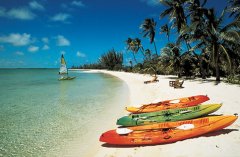 Are you single, over 50, and not sure where to travel this year? Don't worry. We're here to help!
Summer is in the air, and there is no better time to travel than right now! However, if you're single and over 50, traveling by yourself may seem daunting. If Cancun was the go-to destination when you were 20, it may not be your scene anymore. Here at Stitch, we have scoured the globe for the 5 best travel destinations for singles over 50 that will give you the best opportunity to have fun and meet people your age at the same time.
The Bahamas
A cruise ship is an excellent way to meet other singles just like you, and there are many affordable cruises traveling to the Bahamas year around. The Bahamas is one of the most beautiful places in the world. In addition to being beautiful, there are actually a lot of activities to do while on the ship, or on the island, with others. One can go on a fishing excursion, take a boat trip to snorkel at the reefs, and even swim with dolphins. Cruise activities may include card games, dance lessons, magnificent pools, casinos, exercise classes, and of course, mixes for singles!
Gold Coast, Australia
The Gold Coast, Australia is for the outdoors type that enjoys adventure. The most popular vacation spot in Australia offers beautiful beaches to relax on and wilderness to explore. Enjoy a paddle boarding class with others, rainforest group tours, and bungee jumping with a partner. There are also many places to hike and bike, and the Gold Coast boasts numerous delicious restaurants that will satisfy any taste.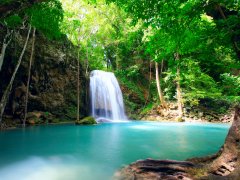 The locals and travelers are known for being incredibly friendly and welcoming, so it will be very easy to meet people along your trip.
Hawaii
Hawaii can be one of the best places to meet other singles. All inclusive resorts can offer guided scuba diving/snorkeling and whale- watching excursions for people over 50 in their resort welcome packages, or for an additional fee. Like the Australian Gold Coast, you can participate in activities, like boating, or take a hike through the beautiful greenery. But what Australia cannot offer you is the chance to experience a true Hawaiian Luau. Dine with other mature singles as you experience delicious food and native Hawaiian customs.
Costa Rica
For the person who likes peace and quiet and is looking for a break from the maddening crowds, Costa Rica is for you. During your stay, you will have the opportunity to lounge around the beach and explore peaceful rain forests. You will also have the chance to tour the wildlife reserves and discover unbelievable volcanoes. But the best part? Costa Rica's lodging and dining are relatively inexpensive and can stay within a modest budget.
See also: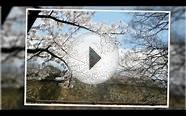 Top 10 Travel Destinations in Osaka Japan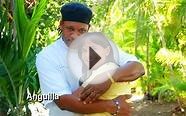 Top Ten Caribbean Destinations, by Donna Salerno Travel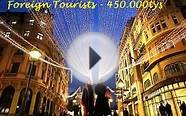 Top Travel Destinations in Europe HD
The Fun Things to Do in London Guide: An informative London travel guide highlighting great parks, attractions, tours, and restaurants (Top 10 Travel Guides Book 9)
eBooks
10 Cleanest Countries 2015 HD


Mobile Application (Apps for Fun)




The Top 10 Cleanest Countries of the World 2015
With HD Images
Best Places to Visit and Live
Beautiful Countries List 2015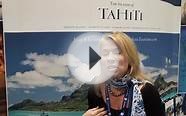 Top 10 Travel Destinations 2015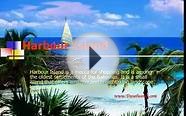 Top 10 travel destinations In Caribbean
Anna-Kaci Fun Dream Vacation Destinations Logo Short Sleeves Tee Shirt Top


Apparel




Photograph Images
Short Sleeves
Knit Material
Imported
Hand or Machine Wash

Travel Pillow Inflatable for Sleeping and Head Rest Neck Pillows with Comfort Eyemask and Earplugs for Airplane and Commute Transportation - includes Carry Pouch for Convenient Storage


Home (Serendiplicity Travel Pillow Inflatable)




✔︎✔︎COMPLETE TRAVEL SET - We love to offer simple solutions to travelers. The SERENDIPlicity inflatable travel pillow offers a soft plush feel and design. It comes...
✔︎✔︎SLEEP WITH MAXIMUM SUPPORT - Features a simple design and fits snugly to give the perfect solution for a travel neck support pillow allowing you to feel more...
✔︎✔︎CAR, AIRPLANE, BUS AND TRAIN - With this commuter pillow trips will not be the same once you begin using this head rest pillow as your companion during your...
✔︎✔︎SATISFACTION GUARANTEED - As seen on Travel Expo and Trip Advisor - You need these simple travel accessories to enjoy comfort while traveling and this is the...
✔︎✔︎SPACE SAVER - These inflatable travel pillows for airplanes and other modes of transportation lays flat when deflated offering convenience and easy storage...

Mousepads Multicolor flip flops on wooden background Summer family vacation concept IMAGE ID 39202326 by Liili Customized Mousepads Stain Resistance Collector Kit Kitchen Table Top Desk Drink Customized Stain Resistance Collector Kit Kitchen Table Top Desk


Office Product (Liiliproducts)




MADE IN USA. Designed, Printed and Shipped out of our California Facility. Item is sold under our Private Brand Liili ONLY. 100% Satisfaction GUARANTEED, be aware...
State of Art printing technology, 8-Color offset lithography printing to ensure the HIGH RESOLUTION, LONG LASTING and exceptional image Quality. While most of the...
COPYRIGHTED material. Non-exclusive display rights granted to Liili . Thousands of Royalty Free Stock Images available and UPDATED DAILY. Search and visit our Amazon...
Our products are HANDMADE and Custom Printed upon Order. Due to HANDMADE processing may take 1-2 business days. Please Visit us for more Cell phones, Tablet cases...
High quality cloth weave surface bonded to a special NON-SLIP natural ECO-Friendly rubber base to enhance precise tracking, effortless control, steady surface support...