Traveling Golf Club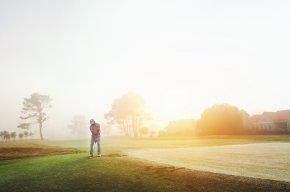 Traveling with golf clubs is very serious business. You've spent several thousand dollars on those new fancy irons and top of the line woods; you've added in another several hundred or more for that great golf bag; not to mention spikes, clothes, gloves and other accessories can add up to thousands more. You're ready to take on the best courses in the world with your new clubs. But how do you travel with golf clubs safely? Here are seven tips on how to travel with golf clubs:
Get a Hard Shell, Well-made Travel Bag
These can run several hundred dollars, but they provide the best protection for your clubs in case they're dropped upside down or mishandled. If you do buy a soft shell bag, it's best to buy a club protection device to protect your shafts and heads during travel.
Get a Non-stop Flight If Possible
This is common sense, but the fewer flights and times baggage handlers actually have to handle your precious cargo the better.
Accept the Fact That You'll Be Checking an Oversized Bag
You must realize and accept that traveling with and checking golf clubs can be a costly and annoying proposition. Most airlines will charge you for checked bags or at least a second checked bag depending on the airline and your status. Additionally, some airlines may charge even more for oversized luggage so check ahead and don't be surprised if you get charged more than you were expecting.
Look Into Shipping Your Clubs Ahead
I have shipped luggage several times in recent years to avoid the hassles and fees that go along with checking bags. Golf clubs are the perfect thing to ship ahead. There are many relatively low-cost shipping companies that will pick up your clubs at your house and ship to your destination for less or not much more than an airline would. Plus, you get a tracking number and dedicated customer service. This is a great option.
Add a Personal Identification Marker to Your Bag
Whether it be a business card or simply writing it in big neon letters, make sure if the tags get lost people know whose clubs they are and include your cell phone number as well.
Add Sweaters or Other Clothing Around Your Club Heads During Travel
Your clubs will move around during travel and transit. So minimize potential damage by including soft materials like clothes between club heads to keep them in place when you travel. This can help prevent annoying little nicks.
See also: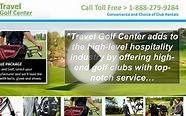 Scottsdale Golf Club Rental | Golf Travel Center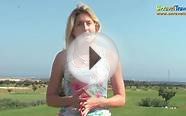 Elea Golf Club, Cyprus - Unravel Travel TV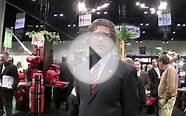 First Look: Club Glove Golf Travel Bags
Club Champ Golf Bag Travel Cover


Sports (Club Champ)




Makes traveling with your clubs easier
Built in wheels eliminate back strain
Heavy duty construction
Extra padding on top
Full size and fully collapsible
Vktech Portable Travel Indoor Aluminum Metal Golf Putter Kit with Case New


Sports (Vktech)




Complete indoor putter set
Great for business trips, office down time, or practicing your putting technique at home
With the portable wood putter you can practice in the office, hotel room, living room or patio
This set includes 3 putter shafts, 2 white golf ball, 1 metal practice cup, 1 black leatherette traveling case
Perfect as a gift for your friends or the golf lovers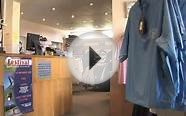 Rondebosch Golf Club Cape Town - Africa Travel Channel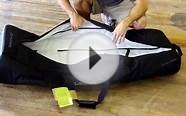 Dakine 2010 Club wagon travel golf bag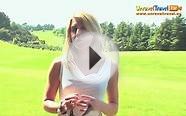 Wexford Golf Club, Ireland - Unravel Travel TV
Plano Golf Guard Standard Case


Sports (Plano)




Large capacity, holds bags up to 11-Inch in diameter and drivers up to 46-Inch long
Roomy interior holds golf bags and clubs, plus accessories
Comfort grip handles make it easy to carry
Structural ridges offer added strength for protection
5 Year limited warranty
Recommended to purchase TSA approved travel lock and luggage straps to secure luggage case

7" Sunday Bag, Lightweight Carry Bag, Executive Course Golf Bag


Sports (ProActive Sports)




Made of a lightweight, yet durable material, made to last round after round:This bag is the perfect alternative when heading to the Driving Range, Executive Course...
Its 7 diameter opening is big enough to carry the clubs you need. It comes with 1 elastic-edged and 2 zippered pockets giving you room to carry whatever you need...
Great for traveling:This bag takes up very little space in a trailer, camper, or trunk of a car. When it s not in use, you can fold it and store it neatly until...
Perfect for Beginners, Juniors, or Senior Golfers who may not carry a full complement of clubs.
Keep it in your car, to sneak away at lunch and hit the driving range.
Features a padded shoulder strap for extra comfort and a convenient handle on the side to just pick it up and go.

Hotouch New Outdoor Club Golf Bag Travel Cover Foldable Portable Golf Cart Bag With Wheel


Sports (Hotouch)




Material: Oxford
Color: Black
Thickness: 22cm/8.6inch
Wheel: Two
Clasp Type: Zipper
Popular Q&A
Is it normal for a 15 year old boy to see the Magic School Bus traveling exhibit
Yes it is. 15 years old is still young... And magic school bus is cool...
What is the perfect and easy to make robot for a high school science exhibition?
Hi Sabari,
One of the easiest way is to start with open source platform like Arduino. There are a plenty of tutorials online to help you get started with Arduino Robotics.
Also while building a robot, you need to figure out what is the purpose of the robot, and based on that select sensors and actuators.
If you want something simpler than C programming, there are few graphical programming platforms for arduino like Minibloq and modkits.