Travel for single Women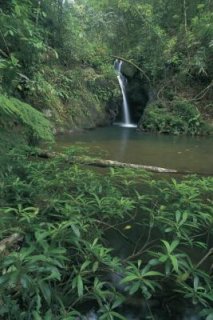 The natural beauty of Belize makes it an ideal destination for any traveler. (Photo: Comstock/Comstock/Getty Images )
Related Articles
Single women thinking about a vacation should consider: Is the destination safe for solo travelers; does it have attractions and points of interest specific to women; and does the destination allow a chance to get away and unwind, while including the right amount of excitement? If you are planning a vacation, you can find a number of travel destinations for single women in the U.S. and the Caribbean, a few of which stand out from the rest.
New England
Martha's Vineyard is a quiet, bucolic island just off the Massachusetts coast. It has a small year-round population, but it's a tourist draw in the summer, with many cozy bed-and-breakfast establishments for visitors. Crime here is virtually non-existent, and visitors can tour the island on bikes or scooters.
Cape Cod is the part of eastern Massachusetts that curls up around Cape Cod Bay. This quiet part of the country is home to great seafood museums and more than 500 miles of coastline with sandy beaches. Single women will like the many antique shops, artists' studios, and the bike-riding and whale-watching. Cape Cod residents are famously gracious to tourists, and no solo traveler will ever feel alone.
Southern California
Laguna Beach started as an artists' community and still retains that feel, with many galleries and art shops. The beaches are broad and sandy, with a strong culture of beach activity and sports, and women will find bike-riding, rollerblading and even yoga classes near the ocean. The location of the city allows for easy day trips to San Diego or Los Angeles.
West Hollywood is an ideal place for women traveling alone, offering incredibly unique experiences in a safe setting. You can walk the famous Rodeo Drive, shopping - or at least window shopping - at the famously exclusive stores here. A drive down Sunset Boulevard leads to Beverly Hills, where visitors can drive the winding streets and take in the incredible homes. The Getty Center just west of this part of Los Angeles is an art and culture center, perched on top of a mountain and with free admission.
Big Cities
Washington, D.C. is the nation's capital, and it offers a lot to women traveling solo. The Smithsonian Museum Complex is free, with more than a dozen museums, an arboretum, botanical gardens and a zoo for no admission. Most of the major monuments and museums are in the northwest section of town, which is very safe, and a place where tourists feel very comfortable. A solo visitor can take advantage of one of many shows at the Kennedy Center's several venues.
Atlanta, the jewel of the south, is a very cosmopolitan city in Georgia. You can enjoy many points of interest, including the world's largest aquarium, a Coca-Cola museum and several art museums. The MARTA train and bus system gets tourists into most parts of the city.
Caribbean
St. John, in the U.S. Virgin Islands, is very remote, reachable only by boat from the larger St. Thomas. Crime here is negligible, so solo women can enjoy exploring the different beaches, each of which offer incredible snorkeling. Everything in the main town of Cruz Bay is walkable, and you can take taxis out to the beaches and trails if you would like to avoid renting a car.
See also: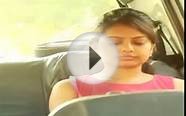 1 Solo Travel Safety Tips for Women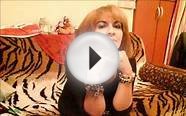 Meet Single Latinas Women from Tijuana for Marriage and ...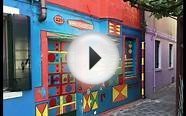 In Praise of Solo Travel for Women in Italy
Rested Eyes® - Reversible Silk & Microfleece Eye Mask - Adjustable Double Straps - Better Sleep, Travel and Meditation - 100% Satisfaction Guarantee


Health and Beauty (SpaLevel)




RESEARCH INSPIRED DESIGN: We tested the top eight eye masks that sell here on Amazon. Our goal? To design the absolute best! What did we find? LIGHT LEAKS Every...
UNMATCHED COMFORT: We designed the most comfortable eye mask on the market! You get to choose your style of comfort based on your day or even season! How?! The...
WHO WOULDN T WANT ONE? After we made them we started showing them off, to friends, family and random people! EVERYONE, we mean, everyonewanted their own mask!...
UNKNOWN NEEDS, WE DIDN T EVEN THINK OF THIS We found that their was a huge demand for thos who takes naps! Really? Alot of people take naps! Kids Really Kids love...
OFCOURSE, WE KNOW YOU WILL WANT TO USE IT OVER AND OVERWASHING? It s a breeze Both materials were designed to hold up to hand wash or even a gentle wash in the...
Stainless Steel Double Walled Mug - Vacuum Insulated, Large, Funny, Cool, German Beer Mug for Freezer; Also an Unique Big Coffee Mug for Men and Women; Premium 18/10 (SS316) Stainless Steel; 15 Ounces (Net) with Beer Barrel Shape; Comfortable Handle, Great for Seniors & People with Arthritis. A Perfect Father's Day Gift. Big Fun for Camping, Picnic, Bbq; Ideal for Travel; Cool Wedding Gifts for Groomsmen and Bridesmaid; Love It or Your Money Back Guarantee.
Kitchen (Pacific Powers)
Super durable and hygienic with a large handle
The lip is smooth and the outside is very smooth and shiny
Double wall keeps your coffee hot & beer cold longer than single wall mugs
Crafted completely from Premium Quality stainless steel (18/10)
Resists condensation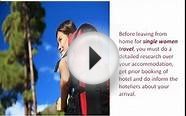 Solo Travel Tips for Women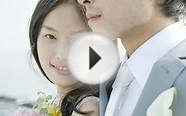 Japanese Travel Agency, Cerca Travel, Offers Single Women ...
Business and Casual Travel Gear computer ipad tablet briefcase messenger bag single-shoulder bag.8918-C2


PC Accessory (Victoria Cross)




For ipad, tablet, and all your belongings
Internal Color may different. All product outward appearance, the color take the material object as, the picture only supply the reference.
Organizer Pocket: Interior organizer provides divider pockets for pens, wallet, cell phone.

Modern Fantasy Geometric Figure Engraved Antiqued Style Adjustable Length Durable Leather Wrap Bracelet


Jewelry (Modern Fantasy)




Dispatched and sent out in a delicate blue lucky pocket
Multi-strand woven around the leather
Antiqued Style with Mysterious Images Engraved
About 2.16 inches and 3.94 inches in diameter
Made by Durable Leather

Business and Casual Travel Gear fashion computer notebook Laptop briefcase messenger bag tote handbag single-shoulder bag.SA9516-C2


PC Accessory (VICTORIACROSS)




Shoulder Strap System: Specially shoulder straps are ergonomically designed with added padding.Different production batch item Code may different.
Unique quick recognition window design accommodates most 12-15 inch laptops.
Organizer Pocket: Interior organizer provides divider pockets for pens, pencils, cell phone and CD s. Plenty of pockets to organize whatever you need to carry.
Popular Q&A
Where should single women travel and should they travel alone? | Yahoo Answers
Panama la Vieja(Old Panama), a Spanish fortress that was destroyed by Scottish pirate Henry Morgan is a really cool place to visit. I would suggest however, that you do not go to Panama alone.